Declutter your makeup bag and create a beauty routine that's sustainable (in more ways than one)
Sponsored By
---
Sponsored By
Ever wondered what you might find inside a marine scientist's makeup bag? Finn Van der Aar shares her must-have products with us and why sustainability is so key to her beauty routine.
Creating a sustainable beauty routine is the secret to longevity; both environmentally speaking and in terms of practicality. Opting for products that are kinder to the earth is obviously super important for the natural world, but doing so is a double win because you end up feeling much better about your choices too. 
Trying to implement sustainability in all aspects of her life, marine scientist Finn Van der Aar has been making conscious efforts to minimise her effect on the world around her for years now – and the learning extends way beyond just her job.
Applying the knowledge she's picked up along the way, Finn pays close attention to everything she uses in her day-to-day life including anything she puts on her hair, skin and body. 
Natural, vegan & cruelty-free
"For my own health I want to be using skincare, haircare and makeup that's promoting healthy skin and hair, not masking potential problems," she told us.
How does she recommend implementing as sustainable a beauty routine as possible? Look for products that are natural and packaging-free/packaged in glass or metal where possible. 
Also intent on opting for vegan, cruelty-free products too, Finn continued by saying, "It's crucial for me that no animals are ever harmed in the name of beauty!"
"This impacts the environment in three ways  – choosing not to use products that contain plastic (like microbeads), that are packaged in plastic (and could ultimately end up in the ocean) and that aren't harmful to the waterways as they're washed off."
What to look for on the label
Sometimes knowing what exactly to look for on a label can be the biggest hindrance to those in pursuit of a more sustainable existence. There are a few things to look out for which help in such situations.
Leaping Bunny sign – "I always look for the Leaping Bunny sign on any new product I'm trying out so that I know it's cruelty-free."
V-Label – "I would also look for the V-Label to know there are no animal-based ingredients."
Finn's beauty routine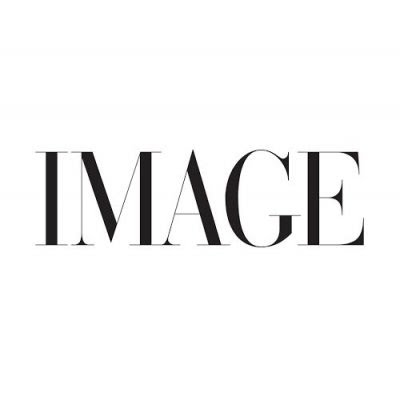 Morning
Favouring a less rigorous approach to skincare, Finn starts her day by washing her face with a natural palm-free Irish soap. Rosewater toner is next, before finishing with a moisturising SPF. We all know how crucial sun protection is, but Finn was slightly late to the game. "I'm ashamed to say that I really only started using SPF daily this year. Pretty bad after a lifetime of outdoor sports and working outside!"
In the shower
When it comes to deodorants, she's been using Pit Putty for years and always goes for the lemongrass scented version. "For plastic-free showers, again, I use just a natural soap, Three Hills Soap solid shampoo and the Soap Out Loud Conditioner bar. I've got my grandad's steel razor that he used all his life (I buy reusable blades for this) and then have a loofah and a pumice stone (cuts out the need for a million different scrubs)," she added.
Evening
"For the evening it's pretty much the same as the morning. I use a Trilogy cleanser or cleansing cream if I've got makeup on, then do the same as the morning and follow with the Trilogy rosehip oil. I've been a fan of them for years. I love that it's a cruelty-free, highly sustainable and female-founded company."
Inside Finn's makeup bag
Finn only fills her makeup bag with products she truly loves and adores. "My makeup bag is super simple (this is even what I wore for my wedding!). I use a little concealer, bronzer I make myself from cacao and cornstarch and some tinted Paw Paw or Burt's Bees lip balm."
When she has the time, she'll go for a lash tint and curl at the local beauty salon as that means she can "ditch mascara altogether!", otherwise her routine doesn't vary much (even for special occasions). 
As a marine biologist and avid surfer, Finn can often be found swimming in the sea. With much of the country rediscovering a love for the cold Irish water over lockdown, we've all been wondering how best to care for our hair and skin.
Seawater, though amazing (it has 27 different salts and minerals, Finn tells me), can be quite drying. She recommends doing a hair mask with coconut oil every now and then to combat that.
"For my skin, I use a barrier cream before getting in the water (most specifically for when I swim), it's the SOS balm from Wild Atlantic Surf Co. – it stops my wetsuit from irritating my neck and is a moisturiser when I get out of the water. I use Amazinc sun cream as well to protect from sun damage, which is also reef safe."
"As a treat (especially in winter) I love heading down to Sligo to get a seaweed bath. It has so many health benefits, but definitely, the oils from the seaweed with the minerals from the saltwater are amazing for my skin and hair. If you've just been for a winter surf, it absolutely gets the chill out of your bones!" If ever there was a reason to head west to Sligo, a seaweed bath is most definitely it!
---
As part of its commitment to sustainability, Volvo Cars is taking a strong ethical standpoint for animal welfare. It's removing leather interiors from its fully electric cars and working to reduce the use of residual products from livestock production, commonly used within or in the production of plastics, rubber, lubricants and adhesives. Volvo Cars is making this transition to support animal welfare and to help eliminate the negative environmental impacts of cattle farming, including deforestation.