After searching high and low for the perfect wedding dress, Barbara decided to design her own – a satin ball gown that cleverly transforms into a sleek, fitted design underneath.
THE COUPLE
Barbara, primary school teacher, and Paul, ICT engineer.
THEY LIVE
in Co Longford.
THE VENUE
Cavan Crystal Hotel, Co Cavan.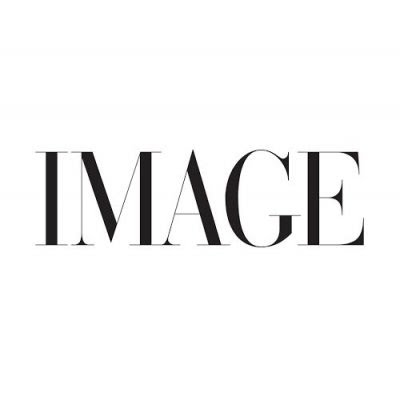 PHOTOGRAPHY
Tanya, Eden Photography.
THEY MET
We met in Paul's local where I had never been before. My housemate at the time was heading off on a Tinder date so I decided last minute to join another friend for an impromptu drink in Dillon's of Ballinamuck. Lo and behold, my future husband had also decided to go for an unplanned few drinks that night at his local. We fell head over heels.
THE PROPOSAL
Following my 30th birthday, Paul took me away to Belgium for the weekend. I was a little suspicious but because he hadn't had a chance to chat with my dad before the trip there was no proposal. A few weeks later we went to the Ice House Hotel for a night away. He caught me by total surprise when he popped the question on the pier at the very end of the night.
THE DRESS AND THE SUIT
I must have tried on close to 100 dresses but I just couldn't find exactly what I wanted – a simple, satin, sweetheart, deep V-neck, dramatic back, fitted but also a ball gown. Needless to say, this dress did not exist so I designed it myself and had it made by the incredibly talented Joanne McGowan (Jam Dress Design and Millinery in Leitrim).
Joanne is such a perfectionist and created the dress of my dreams. Everyone expected me to be in a fitted dress so when I walked up the aisle in a full ball gown everyone, including Paul, was shocked. During our couple shoot, our photographer and videographer distracted Paul while I secretly removed the ball gown to reveal a very fitted dress underneath. To say he was shocked is an understatement. His face was priceless when he turned around and 80% of the dress had suddenly disappeared!
Paul's suit was from Spirit Clothing in Longford town. Paul also knew exactly what he wanted. He chose the Benetti Jonny Charcoal suit matched with the Benetti Harold Silver waistcoat. His shoes were black Potton Leather Brogues by Redtape. All the lads in Spirit are true experts and kitted Paul and his groomsmen out perfectly.
THE CEREMONY
The ceremony was held in Barbara's Parish Church. The priest, Fr Charlie Healy, is known for being a bit of a character; his humour really made us feel comfortable and relaxed throughout. We also had some of our close friends sing songs that are special to us.
THE RECEPTION
We arrived at Cavan Crystal Hotel and were greeted with champagne and canapés before the manager and wedding coordinator brought us through to our drinks reception. This was the first time our guests had seen my fitted dress so it was almost like another dress reveal.
We had a mariachi band, Viva Manilla, entertaining the crowd which really got everyone up and going. The speeches and the meal were fabulous and Viva Manilla circulated the room playing requests at each table. This really added to the joy and excitement of the day.
THE ENTERTAINMENT
Our guests absolutely loved the mariachi band and it definitely set the tone for the rest of the evening. Our band were Cronin from Co Longford. They were absolutely amazing and kept the dance floor full the entire night. Following the band, we had DJ and Sax play until the early hours.
THE DECOR
Our flowers were by the incredibly talented Jolanta from The Secret Garden. We had a lovely flower wall, which made a great backdrop for pictures, and an elegant signage table that included a welcome sign and dance floor rules.
THEIR TOP TIPS
I know it has been said a million times but enjoy every second of the day. Really try to slow down, ground yourself and take it all in. We had been told so many times that the day goes by in a flash so we really wanted to avoid this being the case for us. At various points throughout the day, we took 10 minutes to ourselves, escaping to the hotel garden and to the bridal suite just to have a chat and check in with each other and with ourselves.
This really helped the day to go by at a much slower pace and allowed us to actually appreciate what was happening. Also, my maid of honour said something to me at the top table which I thought was a really interesting and valid point. She said, "This exact group of people have never been before, nor will they ever be again, in the same room together!"
Another good tip is to take selfies throughout the day, preferably when you have a moment to yourself. This really helps you to focus on how you're feeling at this exact moment and what is happening around you.
THEY WISH THEY HAD
We really have no regrets about our day. We enjoyed every single second of it and only wish we could do it all over again. Covid and having to postpone several times really helped us to realise what was important. We stopped stressing about the little details and just really enjoyed all the planning and the build-up.
THEIR BEST MOMENTS
We both really enjoyed the morning prep with our family and closest friends. The morning is so full of anticipation of what's to come. I loved walking up the aisle; I was sure I would cry but managed to hold it together. Walking back down the aisle was so exciting too.
We were just so full of joy as You Can't Hurry Love played while all of our guests clapped and cheered! We also really enjoyed the 40-minute journey from the ceremony to the hotel. Sitting in the car, sipping champagne as husband and wife, there is no better feeling!
THE FIRST DANCE SONG
Home by Edward Sharpe and The Magnetic Zeros.
THE CREW
Bride's Dress: Bride's own design by Jam Dress Design and Millinery. Bridal Accessories: Rosie & Dott. Groom's Suit: Benetti by Spirit Clothing. Florist: The Secret Garden. Make-Up: Lisa Murphy & Niamh O'Brien. Hair: Jackie Masterson. Music: Viva Manilla, Cronin & DJ and Sax. Videography: Anna Conlon, Video Productions.
See more photographs from Barbara and Paul's wedding in the gallery below.
Photography by Eden Photography.
Want to see your Real Wedding on IMAGE.ie? Email [email protected] with the subject line 'Real Wedding'.