'I am a marine mammal observer': Dublin-born Finn van der Aar might have the coolest job in Ireland
Sponsored By
---
Sponsored By
We sit down with marine scientist Finn van der Aar to discuss the highlights of her job and all things sustainability – including simple ways to integrate greener choices into our daily lifestyle.
Despite contrary belief, being a marine scientist isn't all data compiling and specimen collecting. In fact, if you love animals and sea swimming it might just be your dream job.
Dublin-born marine scientist Findabhair (Finn for short) practically lives in and on the ocean and she looks it too. Her Instagram is filled with pics of her in a wetsuit with a surfboard in hand and her trusty sidekick at her side – Bonnie the bulldog.
To be honest, her beachy blonde waves and super cool demeanour were not what I had pictured when imagining a local scientist. But to my pleasant surprise, and as Finn excitedly points out, her job is much more enthralling than it seems.
'A marine mammal observer'
With a mixed background, Finn has a wide array of knowledge ranging from climate studies to ocean sciences – an advantage she believes is becoming more and more relevant to today's world.
"As the climate crisis comes more and more to the forefront of our minds, I'm really happy to have this broader view," she says. "When I'm working on a project I feel it gives me a good understanding of what different researchers are working towards, from biologists to oceanographers to geologists."
This wide understanding lays an essential foundation for one of the best parts of the job. "My favourite thing about being a marine scientist is those days where I can tangibly see the difference I'm making – whether that's talking to a young woman who wants to work in STEM or doing a seal cub rescue (and later hearing how they're getting on in the sanctuary)."
These animal rescues are a result of her patrols out on the open sea, observing marine life and mitigating harm whenever possible.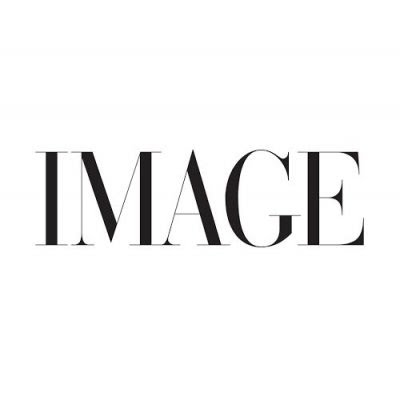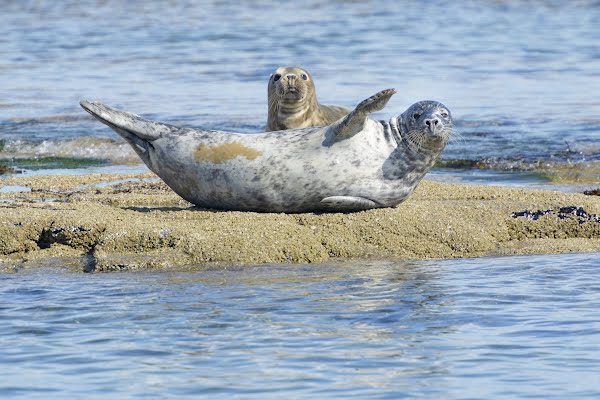 Noise pollution
"My work as a marine mammal observer revolves around marine noise pollution," Finn explains. "This is any kind of anthropogenic (man-made) noise that we put into the ocean like shipping noise, oil exploration, seabed mapping, military sonar and coastal construction."
But how does this noise negatively impact local marine life?
"While most of us use sight to navigate the world around us, marine mammals (like whales and dolphins) use sound. Their world – from how they navigate and find food to socialising – is highly acoustic.
"Unfortunately, so many things that mankind does in the ocean produces dangerous levels of noise pollution. So, when I'm working on a specific project my job is to observe marine mammals in that area of the ship or construction and try to ensure no marine mammals are being harmed in the process."
Another way Finn helps reduce noise pollution is by driving the fully electric Volvo XC40. Not only are electric cars the greener option, but they are also significantly quieter than those that run on petrol.
How to help
While marine noise pollution is a huge issue, there are small things that we can do daily to help lessen its detrimental effects and support animal welfare. Finn recommends starting with the following:
Educate yourself

  – "We can do our part by learning more about noise pollution first. I'd recommend the film

Sonic Seas

on Vimeo to understand it a bit better."
Shop local –

"When we order from local companies products aren't being shipped around the world to get to us."
Avoid petroleum-based products

– "We can reduce reliance on petroleum-based products by swapping to fully electric driving and reducing plastics purchases."
Be politically active

– "There needs to be more pressure put on our politicians around shipping. Marine noise pollution is one of the easiest problems to fix. Things like slowing ships as they approach the port can make a massive difference to the noise marine life is subjected to."
5 simple ways to live a more sustainable lifestyle
Another way we can help reduce pollution is by making more sustainable choices in our everyday life.
Now, this doesn't mean you have to convert the family to veganism and change your whole lifestyle – but there are simple steps you can take to help cut down your carbon footprint, says Finn, like planning ahead for your next family staycation.
"First of all, how are you getting to your destination? I love that my trips to the beach aren't producing carbon emissions by driving the Volvo XC40, but even if you haven't made the swap to electric or hybrid, you can still look at how you can reduce your footprint. Can you car share or take the train or the bus?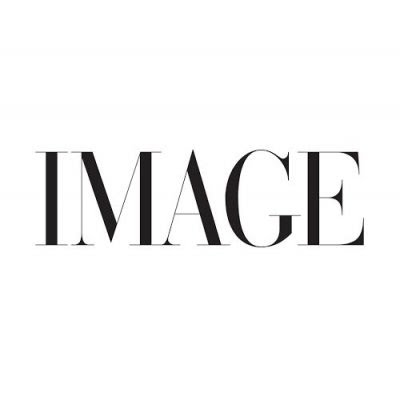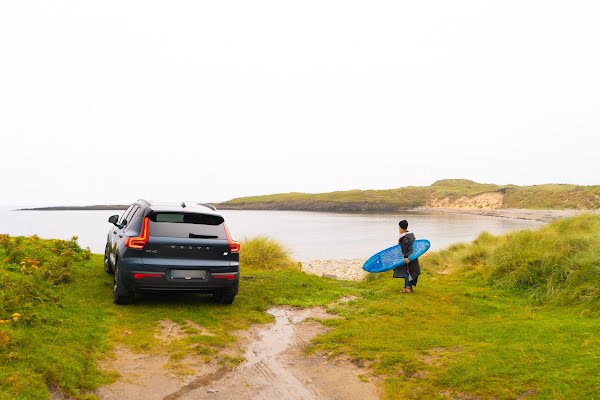 "Next, what are you eating? Making a tasty plant-based picnic (I have a recipe for a tuna-less sandwich on my blog that's always a favourite for me bringing to the beach) and wrapping them in beeswax wraps or Tupperware is a great way to ditch single-use plastics like cling film too.
"If you're getting a coffee from your favourite beachside café, bring along your reusable mug. Most coffee shops are accepting them again."
Using reusable plates and cups are a great way to leave no trace. And, for "bonus points", Finn recommends an eco-friendly activity to do with the kids.
"If you do go to the beach, do a little beach clean with the kids while you're there. Perhaps have a little litter picker or gloves in the boot so you're not worried about what they're picking up!"
Finn may have the coolest job in Ireland, and I love how utterly authentic she is. Her sustainable lifestyle is a great guide to follow and her takeaways are an easy way to get started.
---
As part of its commitment to sustainability, Volvo Cars is taking a strong ethical standpoint for animal welfare. It's removing leather interiors from its fully electric cars and working to reduce the use of residual products from livestock production, commonly used within or in the production of plastics, rubber, lubricants and adhesives. Volvo Cars is making this transition to support animal welfare and to help eliminate the negative environmental impacts of cattle farming, including deforestation.