The Lipstick Effect: IMAGE staffers on their all-time favourite lipsticks
---
We are leaning into the lipstick effect with a round-up of IMAGE staffers all-time favourite, go-to lipsticks
---
We've all heard of the lipstick effect. It's the theory that when facing economic crisis consumers will be more willing to buy less costly luxury goods. Instead of buying designer runners for example, people will buy expensive lipstick. This has IMAGE staff have been talking about their all-time favourites. So we decided to make a round-up for you, in case you're on the hunt for a beloved newbie.
Tom Ford Lip Colour Sheer in Revolve Around Me, €49
One of the most glorious joys of this job is that beauty brands send me their nudes, the only kind of nudes a girl wants to receive – varying waxy, smooth, creamy, sheeny delicious shades of lipsticks. My job does not allow me to be monogamous with just one lipstick so if I had to choose a current favourite I'd pick Tom Ford Lip Colour Sheer in Revolve Around Me, €49 but I'm cheating on her occasionally with Charlotte Tilbury Hot Lips 2 in In Love With Olivia, €35. — Holly O'Neill, junior beauty editor.

Related: Can we talk about… the 25-year anniversary edition of MAC Viva Glam Lipstick
Glossier Generation G in Zip, €17

As a result of my skin going a bit haywire last year, I'm now pretty committed to the minimal/no make-up life right now. Whatever I do put on my face is firmly in the 'barely-there' category, which is why I absolutely love

Generation G in Zip

by Glossier, along with the rest of their range. The one thing I miss about wearing make-up every day is a strong red lip, so Generation G is the perfect way to combat that with a softer take on the look. It's matte but not cakey, and very light, so you can build it up to a strong lip, or swatch it once for a wash of colour. It's the perfect flushed everyday lipstick, and one of the only ones I would repurchase again and again.

— Erin Lindsay, deputy digital editor.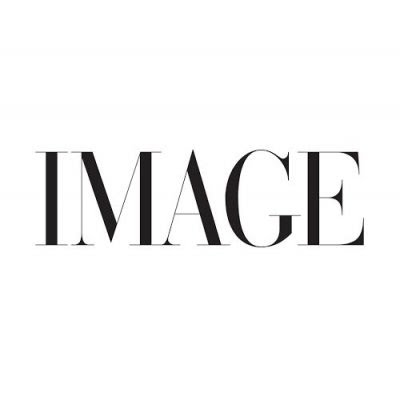 My all time favourite lipstick is MAC's Ruby Woo, €20. I'm almost down to the end of my third one of these. It's a gorgeous, classic red and I can always rely on it to lift my mood. And I LOVE the smell of MAC lipsticks. — Laura Kenny, art director. 
My favourite lipstick of all time has to be Ruby Woo by MAC. It's an amazing blue-toned red and was the first bold colour lipstick I ever experimented with. I don't wear it enough but I really should. There is something about a red lip that makes me feel powerful and confident. And this specific red makes your gnashers look extra white which makes me adore it even more! —Edaein O'Connell, staff writer.
Photography by Jason Lloyd-Evans. 
Read more:Lock in your new hair colour with colour-treating shampoos and conditioners
Read more:How to handle a keratosis pilaris flare-up

Read more: Maskne: How to avoid acne and blemishes while wearing a face mask