Alexa Chung has shared a peek inside her beauty routine
---
Alexa Chung, designer, style icon, the inspiration behind a legion of messy bobs and Next in Fashion host has just become the first brand ambassador for Code 8, the London cool girl beauty brand that creates quick-fix, effortless, your-skin-but-better beauty, which is pretty much what Alexa Chung is all about.
Alexa Chung has been sharing her beauty secrets in a series of great interviews, from her favourite scented candles to her favourite €8 moisturiser. Here are her skincare and make-up staples.
Augustinus Bader The Cream, €150
"This is genuinely fantastic. It provides long-lasting hydration, but it has no fragrance. After I use it, I feel I look younger, which probably isn't true, but that's what it feels like."
Frederic Malle Rose and Cuir, €100 for 30ml
"In the Burlington Arcade, there's that Frederic Malle shop where you can squirt perfume in a chamber and see what it smells like on you. Anyway I got one after like an hour deliberating in there. I bought Rose and Cuir which is leather and rose, it's so nice."
"The other day I had skin irritation on my eyelid and I put the green Weleda Skin Food on it and it cleared it. It's really good!"
Christophe Robin Purifying Scalp Scrub with Sea Salt, €20
"I use this instead of shampoo probably every other week to really cleanse my hair of any product build-up. I also love the David Mallett shampoos, which smell amazing and are very gentle."
Pureology Hydrate Conditioner, €22.10
"This is quite minty and refreshing. I just put it on the ends as it's very effective at hydrating."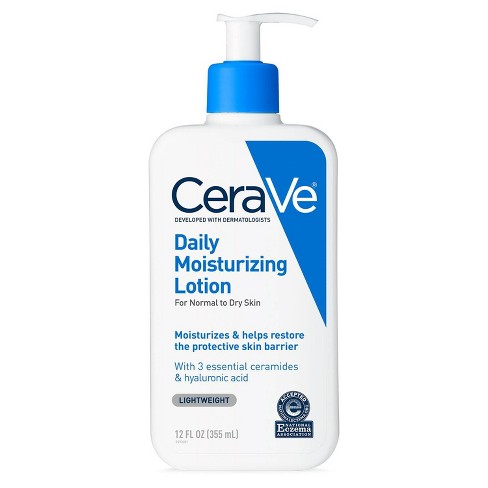 CeraVe Daily Moisturizing Lotion For Normal To Dry Skin, €8.25
"This is plain and unfussy but really turns my dry skin into something well-moisturized and healthy-looking."
Aesop Geranium Leaf Hydrating Body Treatment, €29
"I often add rose oil to my CeraVe moisturizer because I love the smell, or Aesop's Geranium Leaf Hydrating Body Treatment, again for the smell but also because it adds a sheen to the moisture. I like to be as slippery as possible."
Santa Maria Novella Sapone Tabacco Toscano, €31.20
"I love this soap to scrub my hands with every time I return from food shopping."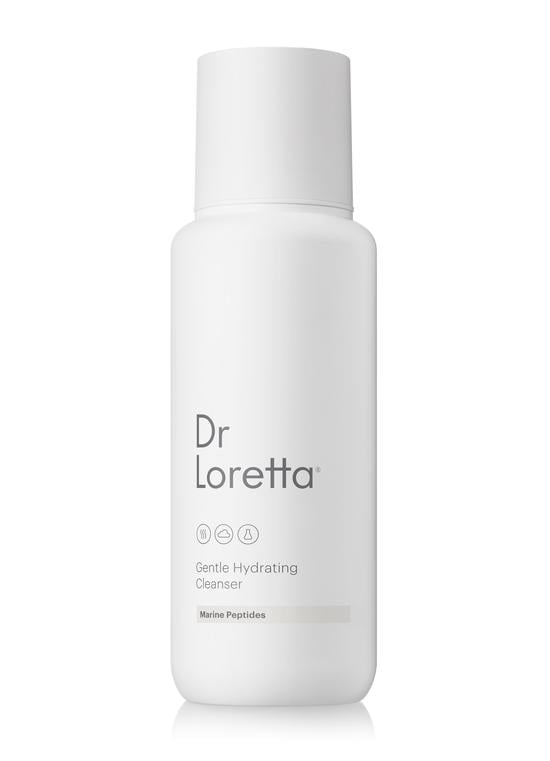 Dr. Loretta Gentle Hydrating Cleanser, €31.20
"Rio Viera-Newton recommended this to me in one of my beauty YouTube videos. It really gets the skin clean without leaving it feeling too dry or stripped."
Recherche Beauté Aura Radiance Active Elixir Serum, €35
"It's sort of burnt brown in color and smells a bit like an old-fashioned cocktail but less sweet, but it's great. The packaging is serious and white and looks like a Celine shopping bag."
CODE8 Radiate Beauty Balm SPF15, €48.62
"This balm gives a nice even but light coverage. I just use my fingers to apply it. I'm currently using shade N10 because I have a light tan from walking in the sunshine."
CODE8 Glazé Lip Lacquer Universal Lip Gloss, €30.15
"This gloss gives a sort of peachy sheen. It's a bit gloopy but not sticky. It's like a more syrupy Vaseline."
CODE8 Mood Reflecting Blush Palette, €39.66
"I've been using Rosé, which I also use on my eyelids. I like it because it makes you look perky and fresh — English Rose style."
Le Labo Santal 26 Classic Candle, €63
"I think it's important for the house to smell nice currently because I'm basically locked in it at all time. It's discontinued now, but I light a Byredo Altar candle, which smells like a fragrant church from olden times. I also love the Santal 26 candle by Le Labo. A girl at work bought one for me for my birthday, and they printed a little note on it, so when I light it I think of her and how nice she is."
Read more about Alexa Chung's beauty routine from The Cut here, and from Marie Claire here. 
Photography by Alexa Chung on YouTube.
Read more: Kate Moss shares a peek inside her beauty routine
Read more: Naomi Campbell shares her ten-minute €679 beauty routine
Read more: Watch Rosie Huntington-Whiteley's 13 minute, €855 step-by-step tutorial for beach waves