How to prep your skin for your wedding day, according to celebrity skin expert Eavanna Breen
---
We talk bridal beauty with facialist and aesthetician Eavanna Breen, who shares her top tips for skin prep before the big day.
"Ah, you must be in love – you have that happy glow about you." If only that was true… but if finding 'the one' was all it took for perfect skin, many more of us would have a perfect complexion (and a lot more money in the bank).
As most aestheticians will tell you, there is no quick fix for great skin. It's all about playing the long game, performing regular routines and making these rituals a priority. In fact, renowned Irish celebrity skin expert Eavanna Breen says that if you want to have smooth and supple skin on your wedding day, you should begin your bridal skin journey eight to 12 months in advance.

With years of experience in skincare, Eavanna founded a renowned skin clinic Akina Beauty and is a skin health consultant to Irish celebrities like Greg O'Shea, Samantha Mumba and Holly Carpenter. She has also helped many a bride transform their skin in preparation for their big day.
Here, she answers our burning questions about bridal beauty – when to get started, what treatments are best and how best to manage pre-wedding stress, which can often wreak havoc on our skin.
What's the best timeline to follow?
"The best time to visit your beauty therapist is eight to 12 months before the wedding; this will allow your therapist enough time to evaluate your skin and decide on the best course of action. If you don't have a particular skin problem, a series of treatments would usually be recommended to give your skin a boost and get it in tip-top condition. Then you will be given a maintenance program to follow.
"If you have a skin condition such as acne, this time frame is critical. A program of treatments is needed, diet and lifestyle need to be evaluated, and the varying changes that need to be made can take time. Depending on the person and the type of treatment chosen, sometimes certain treatments will make the skin worse before it gets better, as some treatments require downtime, so leaving plenty of time before the wedding is hugely advised."
What should I be doing at-home?
"I've witnessed brides using products that are completely wrong for their skin type and often aggravating it further. It is so important to have an experienced therapist conduct a proper analysis of your skin to determine your skin type and then advise on the right products for you.
"It is also very important that all brides-to-be are doing the basics correctly at home. If they are not cleansing the skin properly, make-up will not sit well on the day, as there will be a build-up of dead skin. I recommend the Skinmade Clean and Care Cleansing Oil on a nightly basis. It's the best cleanser I've ever come across in my 30-year skincare career.
"Using a gentle exfoliator like The AlumierMD Enzymatic peel, which helps exfoliate without compromising the natural skin barrier, once a week is also a good idea, along with a hydrating mask."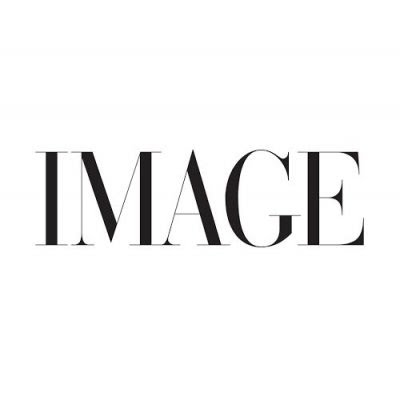 What professional treatments do you recommend?
There is no one-size-fits-all when it comes to pre-wedding skincare preparation. From lasers to peels, to specific facial treatments, each treatment targets a different skin condition. That being said, these are the top treatments that Eavanna recommends:
Lactic Acid Peels – A bride in her early twenties with a normal skin type does not need laser treatments. However, a course of gentle peels can be of benefit and give a brighter, fresher look to the skin with a more even tone. This will also ensure makeup will sit nicely on the day.
Laser Rejuvenation, Peeling/ Microdermabrasion, or Micro-needling treatments – A bride who is thirty-plus, no matter what condition their skin is in, will benefit from these treatments. They give a more even skin texture and deal with any scarring or pigmentation problems.
Venus Freeze – This is one of the most popular treatments we offer for brides because of its red-carpet-ready results. The combination of radio frequency and pulsed magnet energy in this treatment allows the skin to stimulate collagen without any downtime. Plus, it is a very relaxing treatment to have done.
Mesotherapy – If dehydrated lips are a problem for you, mesotherapy is a super, non-invasive option for dry lips. It's a cocktail of vitamins, minerals hyaluronic acid and amino acids, which are injected into the lips to nourish and hydrate. Unlike fillers, mesotherapy will not alter the shape of your lips, it will simply hydrate and plump the area.
What's the best way to keep pre-wedding stress at bay?
"Self-care and a healthy diet are powerful tools for combatting the effects of stress. If the bride suffers from mild eczema or psoriasis, she can try to cut out dairy products from her diet for a short period, while also ensuring that she is getting enough of the right nutrients from foods such as green leafy vegetables, which support healthy skin.
"Home remedies such as adding a few drops of aromatherapy oil to a warm bath will help the physical effects, as well as the psychological effects of stress. A daily self-massage with Environs Essentia A Oil will hydrate and heal the skin, as well as help to keep the skin supple."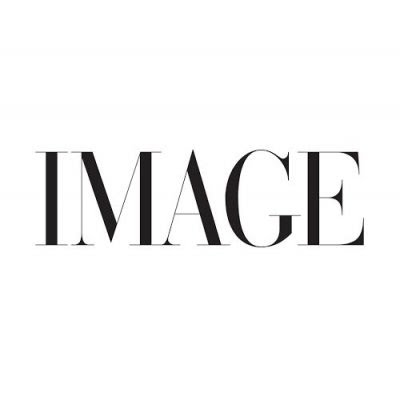 We've heard the dos. What are the don'ts of skincare prep?
"Don't go to bed with your make-up on and avoid trying any new products a month before the wedding. If you don't have a routine with electrolysis or laser and must wax, do it at least four days before the big day. Don't use a false tanning product that you have never used before. If you are having a spray tan applied, do a trial at least six weeks beforehand. If you are a smoker don't smoke more than usual, as it prevents oxygen from getting to the skin, leaving it looking dull and grey.
"Also, try not to stay up all night, and get at least eight hours of sleep every night the week before the wedding. Don't be tempted to drink more tea or coffee than usual; the caffeine stimulates the adrenal glands causing an increase in the production of androgens, which in turn can cause the skin to produce more oil, leading to breakouts. Don't drink alcohol the night before the wedding; it dehydrates the skin and can make your eyes puffy. Drink plenty of water to keep the skin hydrated and glowing."
Any final bridal beauty tips to share?
"It is important to consider the dress, how it sits, and how much skin is showing. If the bride is wearing an off-the-shoulder dress they should ask their therapist to include the décolleté in each of the treatments. At Akina, we offer what is essentially a facial treatment done on the back. This treatment is ideal for those brides that are exposing their back; a series of six is recommended.
"If you are wearing sandals on the day of the wedding a course of pedicures is crucial; do at least one a week for the four weeks leading up to the wedding. The same goes for your nails, if you are having nail enhancements put on or if you are going with the natural nail, weekly manicures are recommended."