Award-winning businesswoman shares the best and worst advice she's ever received
---
IMAGE Businesswoman of the Year 2019, Sinéad McSweeney, on why women might want to reconsider the advice to 'lean in'.
Sinéad McSweeney was crowned overall IMAGE Businesswoman of the Year in 2019. An inspiring leader, Sinéad was Managing Director of Twitter Ireland at the time, long before Elon Musk came to be involved in the global tech giant. She had been a key leader in the Twitter team since she joined the company in 2012, taking over as MD in 2016. She was also Twitter's vice president of public policy in Europe, the Middle East and Africa. Prior to Twitter, Sinéad was director of communications for An Garda Síochána from 2007 to 2012, director of media and public relations for the Police Service of Northern Ireland between 2004 and 2007, as well as adviser to two attorney generals.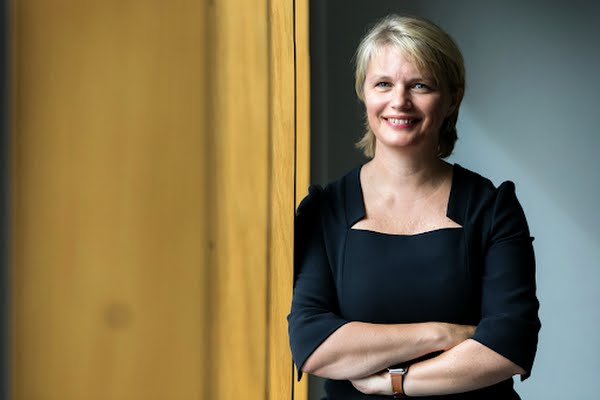 We support each other – women are at our best when we lift women up and that's why I love IMAGE so much.
Accepting her award, Sinéad thanked her team saying, "leading Twitter Dublin is something special".
"We walk the road with each other not just to hit targets… but to make sure people can be themselves and do their very best work. I am particularly grateful to them for their support in the last six months."
She also thanked the IMAGE Media team, saying: "We support each other – women are at our best when we lift women up and that's why I love IMAGE so much… IMAGE as a group of individuals are about lifting people up, not tearing people down, looking for the best in people… They do it in a way that is so genuine. I admire the business sense that in a world where people were worried about what was happening to print, they literally looked at digital and said 'I see your disruption and raise you our grit, our innovation, our determination and our energy'."
Sinead dedicated her award to two men: her son and her husband Noel Whelan, who sadly passed away and who always said "of course you can and why don't you try?"
Here she shares the best — and worst — business advice she has ever received.
The best…
"This is a mantra I have, which I've accumulated from different pieces of advice: Always work with people from whom you're learning. Never work for somebody that you don't respect. And if you don't like what you're doing, change – 40 hours a week is too much of your life to spend unhappy."
And the worst…
"It's not so much that it's the worst advice but I personally think we need to rethink 'lean in' and I think we need to talk more about leaning out. Because there is still this sense that we have to be the very best mother and the very best housekeeper and the very best baker while also 'leaning in' and doing boardroom meetings and everything else. I think the issue isn't necessarily that women don't lean in  — it's just that they can't let go of what's behind them."
When & Where
When: Friday, April 14, 2023, from 6:30pm until late
Where: The Clayton, Burlington Road, Dublin 4
Dress Code
Black Tie
Shortlist
The IMAGE PwC Businesswoman of the Year shortlist has been announced! Visit here for the shortlist.
Tickets
How to register: You can purchase a limited number of early bird tickets below:
If you would like to pay via invoice, please email [email protected].
For terms & conditions, please visit here.

---

Photo: Sinéad McSweeney pictured with IMAGE Media CEO, Clodagh Edwards (Kieran Harnett)