Career Spotlight: Sharon McNulty, Dublin Branch Director
Sponsored By
---
Sponsored By
In the final part of our Career Spotlight series, we speak to Sharon McNulty, Kuehne + Nagel's Dublin Branch Director. Here, she shares more about her managerial role, what she's learned and the best career advice she's ever received.
What is your role and primary responsibility?
"I am the Dublin Branch Director at Kuehne + Nagel, and I am responsible for customer service and operational delivery for our customers across both our freight forwarding and contract logistics services."

Did you always want to work in logistics? 
"I won't say I found logistics – more that it found me! I really enjoy the complexity and opportunities it brings along with the important part we play in the overall economy, particularly in sectors like healthcare and life sciences. It's not the most obvious industry to get into, but I would absolutely recommend it.
"I love the ability to work with people, to learn continuously and have the opportunity to influence positive changes, and this role certainly gives me that and more."
The most memorable learning experience in my career was…
"One of my standout learnings has been to appreciate the importance of asking questions. Asking "why, why, why" to get to the true root cause of an issue and establishing the facts empowers much stronger decision-making and solutions. I use this on a daily basis – much to my team's annoyance!"
I cannot make it through the day without…
"Coffee, laughter and cuddles from my little girls… but mostly coffee!"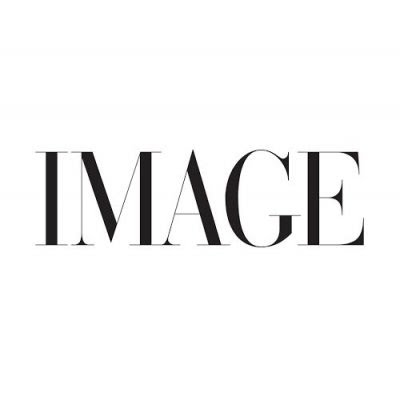 The accomplishment I'm most proud of is…
"I'm proud of having built a really strong team around me – I could not do my job or achieve our results without them, and I enjoy a real sense of pride in each of them. I feel we enjoy high levels of trust and this has enabled me to empower them and watch them all grow and develop individually."
Do you have a career mentor or someone you look up to?
"I am very fortunate to work with some of the best talent in the industry and I would take a lot of learnings and motivation from my colleagues, particularly my peers on our National Management Team. However, in terms of someone I would look up to and who has championed and challenged me consistently, it would be our managing director, Pamela Quinn, whose quick mind, creative thinking and forward focus are really inspirational. I'm very lucky to work closely with her."
My morning routine is… 
"My morning routine has evolved over time, particularly since the arrival of my two little girls, Zara and Grace. My day starts now at 5.45am when the alarm sounds. I get up immediately (avoid the snooze button!) and take some time to myself for a workout, shower, coffee and to consider the day ahead before my family wakes up and the day kicks in.
"A typical day is fast-paced balancing work and home life, so I do find this hour to myself in the morning is key to keeping me (somewhat) sane."
The best part of my day is….
"Getting cuddles from my kids and hearing all about their day. They give me great perspective and help me focus on what's most important. I could listen to them talk forever."
I am fortunate to have a diverse network of family, friends and colleagues who I can lean on depending on the situation.
The most challenging part of my day is…
"It is tough to fit everything in! I have a lot of different topics and areas to get through on a daily basis, and our business is fast and fluid so you need to be able to re-prioritise things quickly and maintain structure. The day can get away from you if you don't maintain discipline and manage your time carefully – it's a balancing act and some days just don't go your way. Thankfully, I've learned to manage that, dust myself off and reset quickly."
How do you maintain a healthy work-life balance?
"I try to ensure I set myself a firm cut-off time each day. There is always more to do but I've learned the importance of balance and taking enough time to recharge which ultimately makes me more productive and a better leader.
"I switch off from work by enjoying the drive home. We moved house last summer and now I am based a little outside Dublin. Having that time to myself listening to a podcast or singing badly, even though it's only 20 minutes, allows me to decompress and switch out of work mode before I get home."
I've built a solid support system by… 
"Investing in my relationships with people. You get what you give so I try to make sure I am around to listen and act as a sounding board for others as this is often what I need to work through my own thoughts or challenges. I am fortunate to have a diverse network of family, friends and colleagues who I can lean on depending on the situation. This is helpful in protecting my mental health and managing stress and anxiety."
The most valuable piece of advice I've received is…
"Be vulnerable. The more authentic and genuine you are with people, the higher the quality of the relationship and the results you can achieve together. It's okay not to know everything; we're all human and it's very freeing to take the weight of perfection off your shoulders."
Kuhene + Nagel is one of the world's leading logistics companies with over 80,000 employees at 1,300 locations in 106 countries. The company's experts have provided integrated and competitive supply chain solutions, backed by state-of-the-art information technology tailored to customers' specific requirements. They shape the world of logistics with a strong determination to connect people and goods through innovative and sustainable logistics solutions.