Career Spotlight: Trish Barrett, Cork Branch Director
Sponsored By
---
Sponsored By
In the third part of our Career Spotlight series, we speak to Trish Barrett, Kuehne + Nagel's Cork Branch Director. Here, she shares more about her managerial role, what she's learned and the best career advice she's ever received.
What is your role and primary responsibility?
"I am Cork Branch Director at Kuehne + Nagel and I am in charge of overseeing sea, air, road, contract and integrated logistics, ensuring day-to-day operations are running smoothly."
Did you always want to work in logistics? 
"No, I originally wanted to go into teaching, but there are many common characteristics between my role now and teaching. Both involve bringing out the best in people, developing skillsets, highlighting people's strengths and encouraging a growth mindset."
The most memorable learning experience in my career was…
"I was once told by a very established leader that I wasn't seen as a team player. This honestly took me by surprise; I just couldn't believe it. I'm a deep thinker so I had to take this information and really analyse it. After deliberating for some time, I only had two ways to respond:
1. Take no heed of it and continue on the path I was or…
2. Really stop and think! Why is this person saying this to me? Is it because they just want to hurt me or stop me in my tracks? Did they not like me or want me to leave? Or did they have no other reason but to try and make me better? Maybe I had something more to offer and they could see it, but I just couldn't, or worse, didn't want to!
"After some time, I actually realized that, in fact, this person was telling me the truth. Whilst I was good at my job, it was just that – my job. I didn't think of the wider team and how influential I was within the team. Being a loud voice is not always a good thing."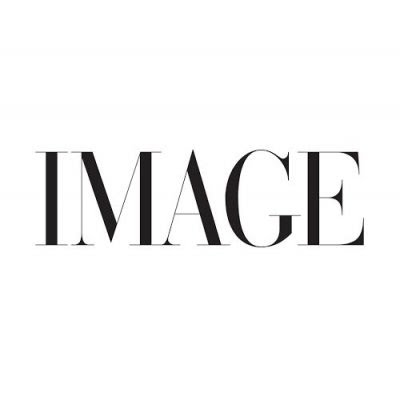 "So, what did I do? Well, I changed. I met with my peers and management team, asked for feedback, analysed it and made changes. Every day I stopped and asked myself: 'What did I do differently today?' or 'Could I have handled that differently?'. I challenged myself to be better. Over time (a relatively short time at that), I could see the difference it made not just to me but to the team I was working in.
"Reflection is the key to success. Stop and ask yourself, could I have dealt with that better? Commit to this once a day and I promise you will learn, develop, and most of all become very self-aware."
I cannot make it through the day without…
"A cuppa tea! Very boring I know… must be Barry's though."
The accomplishment I'm most proud of is…
"Well, outside of my bringing my beautiful little boy safely into this world – professionally speaking, it is being promoted to the senior management team at 33 years old."
Do you have a career mentor or someone you look up to?
"Absolutely, I work with some amazing people in K+N. Being here for 18 years has allowed me to learn from the best, but I must say, my true work ethic comes from my father. He was a truck driver all his life and never missed a day of work, up and out by 5am for 12 to 16-hour days (pre-tachographs) and he never complained! He always said: 'Work hard, be respectful and don't take any criticism from someone you wouldn't seek advice from'."
My morning routine is… 
"This is a tough one for me because I have a 14-month-old at home. No two mornings are the same. For my evening routine, I always have a priorities list and every day before I leave work, I check the list for my workflow the next morning. (Remember, other people's priorities are not yours!)
"In the morning, I get one priority off my list first thing, which helps start my day off right and motivates me for the day ahead. So, before I even open my Outlook I have one of my priority tasks completed."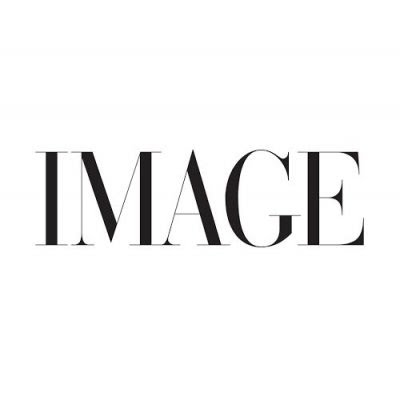 The best part of my day is….
"Getting to speak to people. Our team is fantastic and every day I get to listen and learn something new about our people – be it a new baby, new home, what they did for the weekend, their hobbies etc.
"I am also fascinated by how others think, so I like to brainstorm with various people from different areas of the business, not just to make decisions but to learn and understand how others think and how their minds work. It gives me great insights!"
How do you maintain a healthy work-life balance?
"Back to my priorities list on this one – once I know what's in front of me I can plan accordingly. Yes, of course, things pop up unexpectedly but it's how you react that's important.
"I find the ABCD Model helpful here for the 'unexpected challenges':
Accept the situation for what it is.
Breathe…. Don't react and jump in.
Centre yourself… go for a cuppa, a walk, whatever it is you need at that moment.
Decide how you are going to engage.
"Also, I rarely accept meetings on Friday afternoons – this is my time of reflection and planning for the week ahead. Was it a good week? Did I close out the actions I had set? Did I handle that situation correctly? I feel once everything is on paper I can disassociate myself from work more quickly. Balance is key for me, and spending time on the weekends with my family and friends is so important."
I've built a solid support system by… 
"Communicating. Being a good communicator is pivotal to my role. It's not just a tool that allows us to share information, it's about building relationships; credibility shows consistency and ultimately builds trust."
The most valuable piece of advice I've received is…
"You can't control everything or every situation, however, you can choose how you react. This goes with everything in life. If someone makes a comment and ruins your day, you choose how to react. If a customer sends an email that completely distracts you from your priority list, you choose how to react."
Kuhene + Nagel is one of the world's leading logistics companies with over 80,000 employees at 1,300 locations in 106 countries. The company's experts have provided integrated and competitive supply chain solutions, backed by state-of-the-art information technology tailored to customers' specific requirements. They shape the world of logistics with a strong determination to connect people and goods through innovative and sustainable logistics solutions.