'Toxic environment': Buffy stars accuse Joss Whedon of abuse of power
---
The director, best known for creating the classic TV show, has been accused of abusing his power and cultivating a toxic workplace from several Buffy the Vampire Slayer stars.
You could say we saw this coming. Remember when Whedon's (unmade, thank God) Wonder Woman script leaked? It was full of sexism and misogyny. A telltale sign perhaps of something hidden beneath the surface. Rumours surrounding Joss Whedon and his behaviour have been whispered about for years, but now several actors who have worked with him, including Ray Fisher, Sarah Michelle Gellar, Charisma Carpenter, and Amber Benson have spoken out against him.
The director has yet to comment on the allegations but here's what we know so far:
In June 2020, actor Ray Fisher accuses Whedon of being, "abusive and unprofessional" on the set of Justice League. He tweeted a clip of himself at San Diego ComicCon in 2017. On a Justice League panel, the actor said: "Joss is a great guy and Zack picked a great person to come in and clean up – and finish up for him."
However, Fisher later tweeted: "I'd like to take a moment to forcefully retract every bit of this statement," and days later said on social media, "Joss Whedon's on-set treatment of the cast and crew of Justice League was gross, abusive, unprofessional and completely unacceptable. He was enabled, in many ways, by [producers] Geoff Johns and Jon Berg."
Only a month later, stunt coordinator Jeff Pruitt and Sarah Michelle Gellar's stunt double, Sophie Crawford alleged that they had experienced similar behaviour on set, calling him an "egomaniac."  Then in August last year, WarnerMedia announced they had launched an investigation to "get to the heart of the toxic and abusive work environment created during Justice League reshoots."
They then announced, "WarnerMedia's investigation into the 'Justice League' movie has concluded and remedial action has been taken." Though it was unclear what this action was, in November 2020, HBO parted ways with Whedon on a project. The director claimed he had decided to step away from the project while Fisher alluded to the fact that it was as a result of the WarnerMedia investigation.
"I have no intention of allowing Joss Whedon to use the old Hollywood tactic of "exiting", "stepping down", or "walking away" to cover for his terrible behaviour," he tweeted. "WarnerMedia's JL investigation has been in full swing for over 3 weeks now. This is undoubtedly a result of it."
"[After] two decades, events still traumatise me to this day"
The most extensive allegations came from the actor Charisma Carpenter, who said on Twitter that, during her pregnancy, Whedon called her fat (she was 4 months pregnant) and joked about firing her, which he did after she gave birth.
Carpenter, who played Cordelia Chase, alleged that at one point Whedon called her into a meeting during which he allegedly asked if she was "going to keep it", apparently a reference to her pregnancy, and attacked her character and religion. She said she was "unceremoniously fired" from the role of Cordelia the following season.
"The disturbing incidents triggered a chronic physical condition from which I still suffer."
"For nearly two decades, I have held my tongue and even made excuses for certain events that traumatize me to this day," she wrote.
"Joss Whedon abused his power on numerous occasions while working together on the sets of Buffy the Vampire Slayer and Angel. While he found his misconduct amusing, it only served to intensify my performance anxiety, disempower me, and alienate me from my peers. The disturbing incidents triggered a chronic physical condition from which I still suffer. It is with a beating, heavy heart that I say I coped in isolation and, at times, destructively."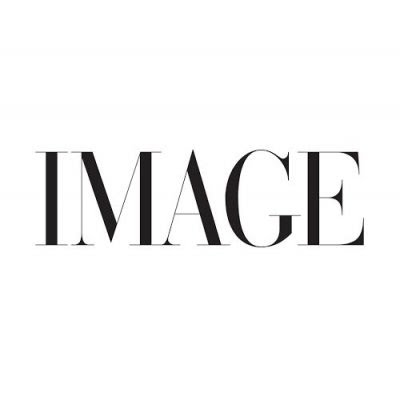 Then, Buffy actress Amber Benson, who played Tara Maclay on the series, reposted Carpenter's statement and added that her claims were true: "Buffy was a toxic environment and it starts at the top. '@AllCharisma is speaking the truth and I support her 100%. There was a lot of damage done during that time and many of us are still processing it twenty-plus years later."
In an Instagram post, Sarah Michelle Gellar, who starred as the title character on the 1997 to 2003 series, responded to Carpenter and Benson's allegations, saying: "While I am proud to have my name associated with Buffy Summers, I don't want to be forever associated with the name Joss Whedon."
"I am more focused on raising my family and surviving a pandemic currently, so I will not be making any further statements at this time. I stand with all survivors of abuse and am proud of them for speaking out."
While I am proud to have my name associated with Buffy Summers, I don't want to be forever associated with the name Joss Whedon.
Michelle Trachtenberg, who played Gellar's sister in the programme, reposted Gellar's comments, saying: "I am brave enough now as a 35-year-old woman to repost this," adding "We know what he did. Behind the scenes."