Sophie Toscan du Plantier: 10 questions we're still asking about the case
---
Both the Sky and Netflix documentaries on Sophie Toscan du Plantier's life and tragic death have aired – but we still have so many questions. Here is what we feel they should have addressed in more detail.
For almost 25 years, the murder of Sophie Toscan du Plantier has remained a mystery.
The 39-year-old French film producer was found dead on the driveway of her holiday home in rural Ireland on December 23, 1996. The two recent documentaries on her life – one by Jim Sheridan and the other by Netflix – have attempted to work out what exactly happened – or what they believe happened. Of the two, the Netflix documentary gives us a genuine feeling for the woman Sophie was.
Beautiful and enigmatic, talented and prone to bouts of melancholy – in her life and work she sought out the stranger things in life. Prior to her death, she was planning a project on bodily fluids: breast milk, semen, blood, and her friends recount how she told them she saw The White Lady (an Irish urban legend) just before she was killed. A mother, sister, wife, and all she had yet to become cruelly taken away.
And while we know so much about her – so little is known about her death. The why and who is what her family still searches for so that Sophie gets the justice she deserved. Both documentaries try, but fail, to cover all facets of the case fully. Here are the questions we still have:
What about the red flags in Ian Bailey's version of events?
In the days following the murder, Bailey, the chief suspect who has always denied killing Sophie, was noted to have multiple scratches to his forearms as well as an injury to his forehead. He attributed these to cutting down a Christmas tree on the morning of the 22nd and getting scratched by a turkey as he attempted to kill it. As per the Netflix documentary, investigators could not reproduce those injuries while cutting down trees. Witnesses who were with him on the evening of the 22nd, before the murder, also said they could not recall any injuries.
Or his whereabouts the night of the murder?
Bailey and his partner Jules Thomas gave conflicting accounts of his whereabouts on the night of the murder. In their initial statements to Gardaí, they both said Bailey had been in bed all night long. Thomas subsequently retracted that account and said Bailey had gotten out of bed about an hour after they had gone to bed at 10pm, and returned at 9am with a new injury to his forehead. Bailey changed his story to say that he got up at 4am, before returning to bed half an hour later.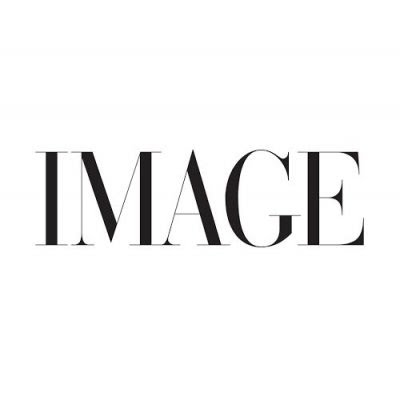 Or his "admittance" of involvement?
A 14-year-old, Malachi Reed, said that two months after the killing Bailey told him that he "smashed her brains in with a rock", though Bailey disputes this. In 1998, while drinking at home with another couple after a night out, Bailey began talking to Richie Shelley about the killing and said, "I did it, I did it – I went too far", though again Bailey disputes this version of events, saying he was merely joking. Police also noted that he had a history of violence with his partner Jules assaulted twice, according to Netflix.
Why did he burn things in his garden?
A bonfire was also reported near Bailey's home at the time (a few days after Sophie's killing), with neighbours who saw it. Forensic officers later found traces of clothing, shoes, and a mattress burned in the fire. A neighbor also said he had heard Bailey's voice calling his dog, so was in no doubt as to who was tending the fire.
Bailey consistently denied that he burnt clothes or anything else in the days immediately following the murder, however, saying neither he nor his partner ever burned a fire at home.
If not him, then who?
While there were multiple witnesses willing to vouch as to Ian Bailey's odd behavior before and after the crime and his confessing to the murder on multiple occasions, there was no physical evidence tying him to the crime scene. There was also only one witness, Marie Farrell, capable of placing him near the scene of the crime on the night in question. Ironically, Farrell went on to testify on Bailey's behalf when he filed a wrongful arrest suit against the Gardaí and the Attorney General of Ireland in 2015, claiming that she had been pressured by the Gardaí to place Bailey at the crime scene. More recently, according to The Daily Mail, Farrell has claimed that the man she saw at the crime scene was actually an unidentified Parisian man, who was an associate of Sophie's husband.
What about the Gardai investigation?
A Garda Ombudsman investigation found last August 2018 that the original Garda probe had been botched, with several items – including a blood-spattered gate, a bottle of wine found in a nearby field, and Bailey's black overcoat – going missing. It also expressed serious concern at the "potentially very significant" number of pages taken from Garda notebooks on the investigation while in the custody of gardai. Errors were made, to be sure.
Who was Sophie's husband?
At the time of her death, Daniel, a prominent French film producer shared, "I have absolutely no idea as to the perpetrator of the crime and do not see any possible motive for such an act, other than it being an act of violence." Both documentaries note his absence in the time after Sophie was killed – indeed her family thought it odd he didn't fly to Ireland – but there has never been any evidence linking him to Sophie's death – despite Bailey vocally saying he believed it was Daniel who had orchestrated her killing.
What about new evidence?
At the time,  one blood sample from the crime scene revealed DNA that didn't belong to du Plantier. Later re-testing of the crime scene by French forensic teams discovered DNA was found near Sophie's boot laces. Director Jim Sheridan also gave new evidence to Gardai.
Or any superstitious theories?
Toscan du Plantier visited the mythical Three Castle Head shortly before her death. Local legend says those who see the White Lady are marked for imminent death. Reportedly, Sophie saw her on December 22, the day before her murder, and mentioned her strange experience to a couple not familiar with the legend.
"She saw something terrible, and it scared her," Sophie's aunt, Marie-Madeleine Opalka, says in the Netflix documentary. "She arrived at the Ungerer's house really scared, saying, 'Oh my God, I saw a woman, like a white shape.'"
"Three Castle Head is meant to be haunted by a melancholy female ghost, the white lady," Elizabeth Wassell added
Sophie's cousin, Frederic Gazeau, described being told about her legend. "When you see her, it means you are going to die in the hours that follow," he said.
"She didn't go to an Irish person's house," Sophie's aunt added. "An Irish person would never have let her leave."
Anything else?
There had been no indication of forced entry at du Plantier's home, indicating she willingly opened her door. Police also noted two wine glasses in her home, despite only Sophie living there.
It remains to be seen whether anything new will be uncovered – and if we'll ever really know who killed Sophie.