This Galway self-build is a combination of striking architecture and stylish touches
---
Simple materials, meticulous attention to detail and a love of mid-century modern combine in this striking Galway self-build.
If you are thinking – or even daydreaming – about a self-build, chances are you are already familiar with Tanya Lee Conroy and the arresting Galway home she shares with her husband, Noel, and daughters, Florence and Henri. Her Instagram account, @florenceandhenri, has been documenting her self-build journey for the past few years, and now has a following over 25,000. 
The family has been in their home over a year now, and Tanya's love and appreciation of every detail still shines from each post: the way the terrazzo tiles meet the herringbone oak floors. Sunset shining on the polished concrete. The beautiful, exacting symmetry of the shadow gap oak staircase and the rough, raw finish of the board-marked concrete wall. "I used to go to bed and close my eyes and walk through the front door and walk the house every night," remembers Tanya.
The striking Headford home is five years in the planning and 19 months in the making. Before the foundations were laid, the couple had discussed every wall and every angle, and had a clear vision that, joyfully, turned out exactly as they planned. 
"No aspect of the design really changed during the build," says Tanya, adding with a smile, "that's what careful planning – and perhaps building when you're a bit older – gets you."
Tanya and her husband Noel, who works in commercial construction, were childhood sweethearts and had always planned on building their own home. "My dad is a general contractor, so it's in our DNA," Tanya says. "I grew up with plans on the table and spent Saturdays on building sites, so it was never a question of if we would ever build our own house, but rather when."
"The site is my family homeland," she continues. "I grew up here and my dad lives across the road." Noel and Tanya are lovers of all things mid-century modern, which heavily influenced the design of both the interior and exterior. "Noel's family built a beautiful home in Cong, Co Mayo, for a Swiss family back in the 1970s, and that definitely was a huge inspiration."
But while the design influence might have come from the past, the building approach was decidedly rooted in the present: "Sustainable building is important to us, and we used as many local materials and worked with as many local tradespeople as we could," recalls Tanya. The house is a passive standard, timber-frame construction, with triple-glazed windows, cellulose and sheep's wool insulation and air-to-water heating systems. 
The couple's extensive industry knowledge and contacts allowed them to collaborate with architects, contractors and tradespeople who wouldn't usually take on residential projects: "Our architects did this as a favour to us, and were just as passionate about it as we were," recalls Tanya.
Like their parents before them, the couple's young daughters, Florence and Henri, grew accustomed to site visits, and watched their own home being built in real-time. "Every single morning and every evening for the 19 months the house was being built, we would call to the site before and after school," says Tanya. "The girls know the builders and architects by name."
Though the house has a large footprint – over 5,000 square foot – the couple wanted it to feel embedded in the landscape. "We didn't want it to sit like an eyesore," says Tanya. The stone cladding, made using fieldstone from the surrounding land, and corten steel exterior combine in a design Tanya describes as inspired by "those rusty sheds synonymous with the West of Ireland".
Inside, the couple focused on creating a clean, light and timeless open-plan space with a focus on simple materials, craftsmanship and quiet attention to detail. Poured concrete floors add an industrial touch, while the birch ply window surrounds frame the postcard-pretty Galway landscape perfectly. "We have a passion for collectible furniture and art, so we wanted to create a very minimal backdrop that would allow the pieces to pop," says Tanya.
"We started collecting as soon as we decided to build the house, and so have furniture from all over the world." The downstairs living spaces are dotted with beautiful mid-century modern seating, including original Florence Knoll chairs, sourced from Belgrade in Serbia, and a pink Adrian Pearsall sofa, reconditioned and reupholstered by Irish company Mid-century Online. "I didn't overthink the colours, so long as they were tonally quite similar, I knew they would work together."
Many Irish people have taken to Instagram in recent years to document their self-build journey, and Tanya says it's an open, welcoming community. "It's so supportive, and I've made some genuine friends that I speak to daily," she smiles. "I had no idea there were so many incredible projects happening around the country. It's also opened up so many doors for me."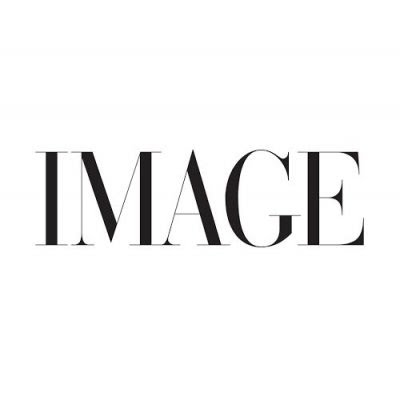 Within months of the family moving in, the home was snapped up by RTÉ and recently featured on the broadcaster's flagship interiors show, Home of the Year. "I think they got us at a good time," laughs Tanya.
"We were just out of the first lockdown and we would have agreed to anything at that stage!" Appearing on the show kept them motivated to put some finishing touches on the house. "Knowing we had something to aim for made us do the extra few bits that maybe wouldn't have gotten done for a while."
It's clear that the years of careful planning have paid off: the family moved into their new home just a few months before the pandemic restrictions kicked in, meaning they spent a whole lot more time in it than they had anticipated. "We've definitely got to experience the whole house," laughs Tanya. "A lot of people have asked me if I would change anything, and I honestly wouldn't. It has turned out exactly as we had envisioned." 
Photography: Doreen Kilfeather
This article originally appeared in the Spring/Summer 2021 issue of IMAGE Interiors Magazine. Have you thought about becoming a subscriber? Find out more, and sign up here.