This Dublin 4 cottage has had a complete transformation thanks to its architect owner
---
Co-Founder of LUCA Architects, Lucy Rainey's once-dilapidated period home in Dublin 4 gets a bright, modern makeover.
While looking through images of architect Lucy Rainey's recently refurbished Victorian home in Sandymount, you can practically feel the texture of polished concrete floors underfoot, the smooth grain of the oak panelling, and the sun hitting your face through the numerous skylights, but such tactile delights were not always the hallmark of life in this once run-down period home. 
"Someone told me once to 'buy the worst house on the best road' and I definitely think I did that," laughs Lucy who, on first inspection, knew it had bags of potential despite requiring a complete gutting. She also knew the square, having grown up around the corner, and was happy to wait until a house became available, albeit a near-derelict one.
Consequently, there wasn't much disappointment when it came to salvaging original features. With the exception of the front wall, an almost complete demolition would provide a blank canvas for the architect and her carefully-considered design, with the focus on creating a modern, light and airy space that would allow them to grow as a family over the years and maximise every nook and stylish corner. 
From the front step, the house looks like most of the other terraced homes on its square but inside its traditional layout of small, choppy rooms has been replaced with an open, airy, California-bright interior that transcends its square footage. The only nod to the original home is the reception room to the right of the front door, which was rebuilt in its traditional form with cornicing and sash windows to match the former space.
Beyond that there is a clear divide between old and new, a common practice architects use to ensure different forms of architecture can be "read". "Any new or contemporary additions to a period home should read as 'new'," notes Lucy. "It's a mistake to try to make it feel as though it's always been there." 
The "new" open-plan extension is a multi-functional space that houses the kitchen, living and dining area, backed by a wall of windows and a concrete floor that runs through to the outside south-facing patio, dissolving barriers between the interior and exterior. The external steps and planter box for the beautiful 150-year-old olive tree in the garden were also poured from the same polished concrete, as was the concrete bench in the living area to create a uniform look.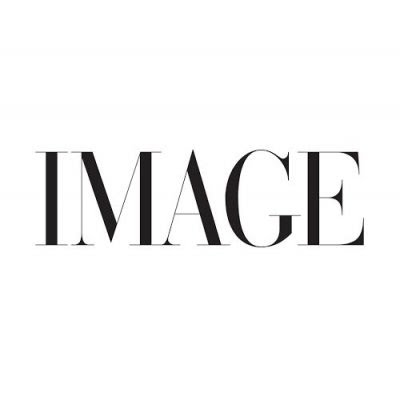 Seeking to balance the natural light, Lucy made a bright room even brighter by adding skylights over the dining area and softened the pristine white kitchen with the addition of hidden oak storage units in the living room and a beautiful dining table made from Danish oak flooring. "It's one of my favourite pieces," she admits. "I hosted my first Christmas dinner around it this year and it was a really happy moment for me."
A curved wall in the lower hall invites you up the oak staircase, another feature Lucy particularly loves. "We like a curve," she laughs. "Anywhere we can get a curve in, we will." The decision to move the staircase to the centre of the house opened up the first floor and allowed for a third bedroom, a huge coup in terms of space. "I wanted to create a house that represented my architecture and interior style, which leans towards bright, sunny and minimal aesthetics," notes Lucy.
Although she's never been Down Under, Australian architecture is a big inspiration for her. "I don't do well with lots of colour, patterns and dark interiors," she adds. "Hence why most of the house is painted white and has lots of bright, sunny spaces." 
An architect's home can afford to be a laboratory for ideas and inventions, a chance to play without any reins, but it can also be fraught with extra challenges. "Sometimes knowing too much is a bad thing," says Lucy, recalling the nine-month renovation which she juggled with her full-time job, while also being pregnant with her first child Alannah. Thankfully her dad stepped in as foreman to help navigate the build as her own business portfolio was full with projects. 
Together with her business partner Catherine Crowe, Lucy set up LUCA Architects in 2017 and they have been busy winning awards for their work ever since. Designing her own home might seem a breeze for an accomplished architect but she admits to second-guessing herself. "
I had a really clear vision but still procrastinated, knowing it was my own house," she tells me. "That and the limited access to the site were the biggest issues." No rear access and its location on a small square meant day-to-day co-ordination with neighbours and everything being hauled through the front door.
"I can empathise more with my clients now," she laughs.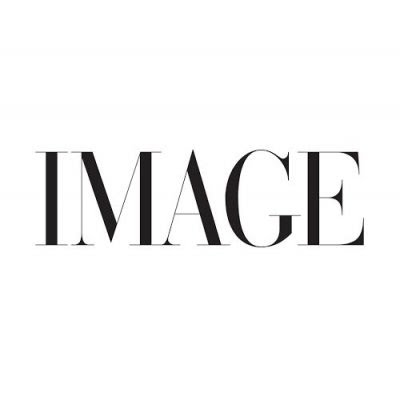 It may not be California, or Australia for that matter, but it certainly leans into bright and casual indoor-outdoor living, while also maintaining a level of elegance with its glossy white kitchen, monochromatic colour schemes and slick architectural features.
"It's hard to pick one thing I like most about this house," she muses. "I love sitting at the kitchen island and being able to see through to the hall and the front door or look out to the garden with the Aviva Stadium behind. I love the downstairs bathroom with my Tom Dixon lighting and the front room with its high ceilings and cast-iron fireplace. But it's also its location, especially at the moment when we're all cooped up at home. It's incredible to have a beautiful home in a community that I love." 
Photography: Donal Murphy
This article originally appeared in the Spring/Summer 2021 issue of IMAGE Interiors Magazine. Have you thought about becoming a subscriber? Find out more, and sign up here.