7 tips for a carefree Christmas according to professional chefs
---
Sarah Hughes and John Carty, professional chefs at Howth Cookery School, share their tips with us to help make the occasion as stress-free as possible.
Try to get ahead before Christmas Day
No one wants to be peeling on the 25th. Get the veggies peeled and bagged, par-boil your potatoes and oil them up a little to prevent them from going black. When you are ready to roast them after the turkey comes out, shake them in a colander to fluff them up and give you all those fab crispy bits that we all go mad for. Don't take on more than two vegetable sides if possible – it's better to do two really great ones rather than four mediocre ones. Give our root vegetables with cardamom recipe a try for something festive, but a little different.
Roast Root Vegetables with Cardamom
Serves 6-8 
Ingredients
400g carrots, peeled, cut lengthways
400g parsnips, peeled, cut lengthways
400g celeriac, peeled, cut into chunks
150 ml olive oil
Method
Preheat Oven 200°C/ Gas Mark 6. Heat the olive oil in a roasting tin and add the vegetables, turning them to coat well.
Roast for around 30 minutes, turning a couple of times.
Add the crushed cardamom pods and honey to the vegetables. Turn to coat evenly. Return to the oven and bake for a further 30 minutes until the vegetables have browned. Don't let them lose their shape!
Transfer to a serving dish and sprinkle with salt and pepper.
Consider your Vegan guests
If you're stuck for vegan-friendly ideas, we've set out a lovely Roasted Beets & Aubergine Salad with Tamari, Sunflower seeds and an Almond Milk dressing which can double up as a main and as a side for your Christmas crew.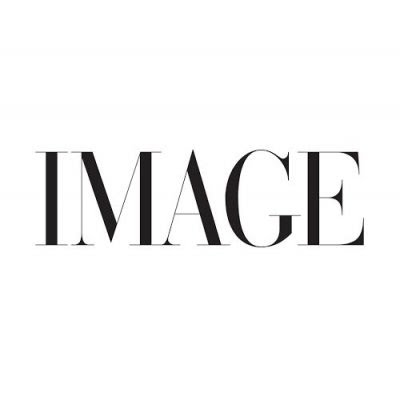 Roasted Beets and Aubergine Salad with Tamari Sunflower Seeds and an Almond Milk, Tahini and Dill Dressing
Serves 6
Ingredients
1kg of fresh Beetroot, medium-sized
2 Medium Aubergine or Courgettes, cut into large wedges
2 medium red onions, cut into 8 wedges a piece
4 tbps light olive oil
1tbsp whole cumin seeds
200g sunflower seeds
2 tbsp tamari (or soy sauce)
200ml almond milk or coconut milk or other Vegan Nut milk
50ml extra virgin olive oil
1 large tbsp of tahini
1 large garlic clove, roughly chopped
Zest and juice of 1 lime
1 large handful of dill, roughly chopped
1 large handful mint leaves, roughly chopped
5 / 6 medjool dates, stones removed, roughly chopped.
Method
Preheat the oven to 180 degrees Celsius. Line two large baking trays. Leaving the skin on, rub the beets in a little olive oil, salt and pepper and roast for 1 – 1.5 hours until tender, depending on the size of the beetroot.
Prepare the aubergine/courgette and the onions together in a similar fashion but add the cumin seed to this tray. These should only take 45 – mins to an hour to roast. Make sure you take them out when charred at the edges and just tender, you don't want them to go mushy.
Whilst roasting the veggies, combine the almond milk (or other nut milk), the tahini, the dates, olive oil, roughly chopped garlic and plenty of seasoning in a blender until smooth.
In a frying pan, add all the sunflower seeds and toast over a low to medium heat until lightly golden. Then add in the tamari or soy sauce and keep stirring until the liquid has evaporated and the seeds are beginning to dry out. Remove to a bowl and set aside.
When the beets and the aubergine and onions are cooked, allow to cool to room temperature for 10 minutes. Then on a large platter, arrange the veggies loosely. Spoon over the dressing, then the fresh dill and mint and then the tamari sunflower seeds. Zest over the lime and squeeze over the juice before serving.
Set out your stations
Christmas Day is bonkers, we all know that, and not everyone has the luxury of having a large, professional kitchen! Organise your counter space, free up as many corners as you can, put away the kids' stationery containers, old newspapers and the extra fruit bowl. Setting out where things are going when they come out of the oven also helps. Knowing what other dishes/pots you are going to need to cook things in and then serve them in will at least prevent you from standing there panicking with a hot turkey tray in your arms screaming at everyone to make space.
Rest your bird
Firstly remember that your bird needs to register 75 degrees Celsius at the thickest part of the leg or the breast. This will give you wonderfully juicy meat. As well as tasty results, a digital thermometer gives you great peace of mind. Rest it covered with foil to keep warm until you've pulled everyone away from the TV and their presents. We recommend factoring in 45 – 60 minutes of resting time for the bird. This should allow you enough time to get everything else heated through and set up for carving. For a super juicy turkey, we recommend soaking it in brine overnight. Brine is essentially a salty liquid that breaks down the proteins and when cooking tightens them, helping the turkey become moist and flavoursome. If you've never brined your turkey before, give it a go – there's a super simple brine recipe below!
Wet brine recipe
Ingredients
100g coarse salt to 2 litres of water
50g castor sugar
2/3 bay leaves
8 pink peppercorns
Rind from 1 orange, cut into strips
Method
Heat 1 litre of water and dissolve sugar and salt, add aromatics and let infuse for 20 mins, add another 1 litre of cold water, let cool before soaking the bird overnight in the fridge.
When you're ready to cook the turkey take it out of the fridge and discard the brine, pat dry, let it come up to room temperature for 1 hour, then rub butter and seasoning into the skin and place in a deep dish breast-side up – allowing room for natural juices. Allow 40 mins per kilo or until the internal temperature is 75 degrees Celsius (Safefood recommendation). Make sure juices run clear when you cut into the bird.
The turkey should rest for a minimum of 30 minutes, don't cover too tightly or you will lose the crispy skin.
Get your gravy done in advance too
Getting your gravy prepared early is easier than you'd think. We've set out our recipe for our red wine jus below, perhaps give it a go this year.
Red Wine Jus
Ingredients
3 streaky bacon rashers, chopped
8 shallots, peeled & sliced
2 carrots, finely chopped
2 celery sticks, finely chopped
4 sprigs of thyme
1 Bay leaf
4 cloves garlic, crushed
100ml Brandy
2 tsp sherry vinegar
400ml red wine
100ml port
400ml turkey or chicken stock
Method
Heat a heavy-bottomed sauté pan over a medium-high heat, add a drizzle of olive oil and fry the bacon until caramelised.
Add the shallots, carrots, celery, garlic, thyme and bay leaf and continue for about 10 minutes until brown.
Raise the heat and add the brandy and reduce until almost dry. Add the vinegar, red wine & port return to the boil then lower the heat and reduce by half.
Add the stock return to the boil and then simmer for 45 mins approx. Pour the sauce through a fine strainer (or sieve lined with muslin) into a clean pan and continue to reduce to approx. 300ml, giving a rich consistency.
Elevate your Christmas nibbles and snacks
Nibbles are one of the best parts of Christmas, bowls of tasty snacks to keep you all going during the marathon Monopoly session or Christmas movies are a must. We've included an easy recipe for Chilli, soy and garlic nuts below as well as a great recipe for Dukkah which is a lovely crowd-pleaser, but a little different from the norm. 
Caramelized Soy, Garlic & Chilli Nuts
Ingredients
300g mixed nuts – pecans, cashews, almonds and brazil nuts work really well here
2 cloves garlic, finely chopped
1 medium chilli, finely chopped (optional)
2 tbsp sugar
2 tbsp soy sauce
60g butter
Method
Add the butter to a large pan and melt over a medium heat. When the butter has melted, add the sugar to the pan followed by the nuts and the chilli.
Fry for 5 -6 minutes to coat the nuts in the caramelised sugar mix. Careful not to burn the sugar or the butter. Add the garlic and fry for a further 2 mins.
Set aside for 5 – 10 minutes to cool a little and then serve.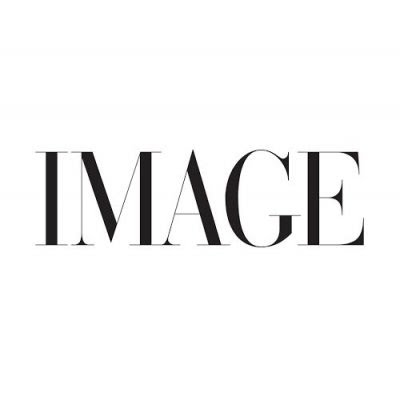 Dukkah
Enough to fill 1 medium jam jar.
Ingredients
20g poppy seeds
50g wholegrain sesame seeds (white blanched ones will do fine also)
70g whole skinned hazelnuts or whole skinned almonds
50g pumpkin seeds
1.5 tablespoons coriander seeds
1.5 tsp fennel seeds
1.5 tsp cumin seeds
1.5 tsp black peppercorns
1 tsp sea salt
Method
Preheat the oven to 180 C.
On a baking tray, spread the hazelnuts (or almonds if using) on a baking sheet and toast them for 8-10 mins until the nuts become brown and most of the skins are loosened. Put the nuts into a bowl and allow to cool.
Heating a small frying pan on a medium heat, start with the sesame seeds, spreading them evenly in the pan until they start to pop and golden in colour. Add them to the hazelnuts / almonds.
Now toast the pumpkin seeds, then the coriander, then the cumin, then the fennel seeds & the peppercorns together. Add the salt.
Grind the nuts, seeds, and spices in a mortar and pestle or on the rough pulse function in a food processor – keep it reasonably chunky, you want to be able to see the individual nut crumb and spices in your Dukkah. you want to make sure there is a crumbly, nutty texture.
Allow to cool completely before storing in an airtight container.
Do try and shop local
Better, fresher produce will always give you better results, make the most of farmers markets, local producers and veg shops where possible. Shopping organic and local doesn't always mean more expensive and we all know doing your bit to support local makes all the difference to our farmers and producers, more than ever in current times.
Originally opened in 2008, the Howth Castle Cookery School is based in the original 18th Century Georgian kitchen in the historic Howth Castle. Gift vouchers are available from the website.