HIGH-TECH HEROES FROM LEFT Augustinus Bader The Body Cream, €160. La Mer The Concentrate, €189. Cultured Biome One Cleansing Balm, €38. Seabody Hydrogel Mask Cleanser, €40. Augustinus Bader The Rich Cream, €79. La Mer The Treatment Lotion, €115. Seabody Glycan Enrich Moisturiser, €65.
Meet the next generation of seriously high-tech skincare
---
You know those people who tell you that their grannies only ever used Pond's Cream, and they had the complexions of babies? Well, at last it's time to put that narrative out to pasture. Melanie Morris finds out about the next generation of seriously high-tech skincare, and how we, the general public, can benefit.
Skincare is a subject that we all seem to be becoming experts on. A decade ago, we wouldn't have known our hyaluronic from our alpha-hydroxy acids; we'd be in the dark about retinol, and think vitamin C was something found in oranges, not serums. But now we're as likely to be creating potent cocktails in the bathroom as we might be at a house party.
What we mightn't be as au fait with, is where true authenticity lies in skincare. In a world filled with marketing, spokesmodels, influencers and social media posts that suddenly go viral, we can be slow to question the messaging behind a product's promises. And so, my motto has always been, when in doubt (or when spending my own money), look to science.
Of course, all skincare derives from endless hours and formulation in the laboratory, but some far more than others. And not all labs are created equally. The notion that each of the big skincare brands work from their own laboratories, formulating, testing and tweaking a blend of ingredients to make a unique product, is one that's becoming more and more rare. Yes, on the boutique scale there are brands that create their own blends, and global players like Clarins, Caudalie and Sisley still have the scale, budget and luxury to operate from their own labs, but many others call upon the expertise of niche and high-tech science for testing, feedback and data.
Does it work? (And is it worth the money?) is a question I'm most frequently asked as a beauty journalist.
LABSKIN is a global-playing business immersed in the most cutting-edge of science and technology, with strong Irish connections (Cork businessman Fin Murray is the main board director and chief operating officer). Its laboratories in the UK and US are uniquely responsible for synthesising human skin, growing it for research with testing by many of the world's most highly-rated beauty brands. The journey of many well-known moisturisers, serums and creams (including L'Oréal, Unilever and L'Occitane) has passed through Labskin's facilities and technicians on their paths to becoming heroes. They will test, feedback, re-test and fine tune until formulations hit the sweet spot – the true Willy Wonkas of skincare.
Up until recent times, Labskin's work was entirely on a business-to-business footing, but Covid lockdowns gave the company a chance for blue skies thinking into how the brand could work directly with the end user. "At the start of Covid, as our corporate customers' labs started locking down like dominos and companies all around us were sequestering their staff, we challenged ourselves to come up with something brilliant," says Murray. "The data team said if we could get more skin microbiome data, we'd be able to hyper-accelerate R&D with our customers by giving deeper skin science insights using the microbiome as a biomarker. Our science team said the only way to get more data was a home test for consumers. With in-house scientists, technologists, and data specialists, we figured out how to process skin samples and do genome sequencing at scale." And so, SKIN TRUST CLUB was created – an at-home swab test, €99.50, where a specimen of the customer's skin microbiome (basically, the sum of its living parts) is analysed at the Labskin labs, and findings, along with a totally individual regime, returned to the client via a smartphone app. The feedback is detailed and not only offers recommendations as to what sort of skincare ingredients are recommended, but the app will also suggest products to try. "Through Skin Trust Club, services that have been offered to companies, corporations and research institutes for the past 15 years are being offered to consumers to empower them to make informed choices about the products they are using."
A specimen of the customer's skin microbiome is analysed at the lab, and findings, along with a totally individual regime, returned via a smartphone app
Working with the skin's microbiome to create the most favourable environment for aesthetic benefit is hot right now, and just as probiotics are coveted ingredients for inside our bodies, they are being incorporated into skincare too. Rob Calcraft is the developer behind CULTURED, a new skincare brand that's all about "biomecare". His name should be familiar, in part at least, as Calcraft was also the innovative brains behind Ren skincare, a trailblazer in "clean" beauty long before the bandwagon left the station. Cultured is the next evolution of this holistic look at how our skin behaves in its environment, and looks at feeding its ecosystem with pre- and postbiotics such as fermented oils, sugar-derived emulsifiers and naturally-occurring acids which feed and enhance the skin's microbiome and barrier function.
The story of the eponymous skincare brand AUGUSTINUS BADER is rooted in science and research, for a purpose beyond aesthetics. Bader is a German-born (but, for a short time at least, Glenstal Abbey educated) biomedical scientist who, over 30 years, has specialised in stem cell technology. His primary work has been in finding effective solutions for children with burns, and the scarring that derives from the same. Stem cells help the body repair and as a way of financing his scientific work, Bader created a skincare line that retrains the skin's repair and renewal process via his Trigger Factor Complex – a blend of amino acids, vitamins and synthesised versions of molecules that are found naturally in the skin. The brand blew up on social media in recent times, but is far from a trend or fad.
Finding skincare solutions from research into burns isn't new. Any long-term devotee of LA MER (formerly Crème de la Mer) knows the story of how the brand was developed in the 1960s from 12 years of research by Max Huber, a NASA physicist who had experienced chemical burns from an experiment gone wrong. Huber looked to nutrient-rich sea kelp in order to find a topical cure, and in fermenting it, he found a magical formula. Later sold to the Estée Lauder Group, they have incorporated this "Miracle Broth" into a full portfolio of skincare, body care and make-up. Does it work? (And is it worth the money?) is a question I'm most frequently asked as a beauty journalist. My answer is yes, it's one of those brands I constantly return to, and I believe there are a few treasures in the collection. The Concentrate, starting at €189 for 15ml, a hero product in the brand portfolio, is a matte serum that has the highest amount of Miracle Broth in its formulation and thus, arguably, worth the hefty price tag. If used once or twice daily over a few weeks as a booster to the skin, it truly delivers visible benefits to the complexion in terms of skin texture, clarity and suppleness. La Mer's newly launched The Treatment Lotion, €115 for 100ml, is a pre- serum embodied with a dose of that magic Broth, energising bare skin and boosting the effects of any subsequent skincare.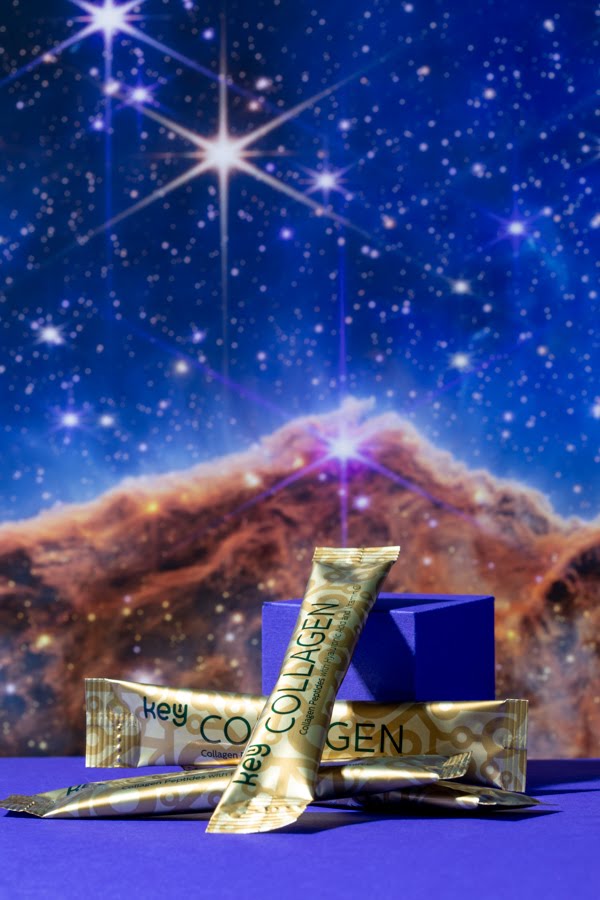 La Mer isn't the only brand to harness the power of the abundant flora of the sea, but the technology it uses to release these benefits is next level. Closer to home, Irish brand SEABODY, under the expertise of Dr Helena McMahon, is pushing science to maximise the bioavailability of nature's potent ingredients. "We break down the plant to generate an array of different ingredients which we then combine with key active co-ingredients designed to trigger a host of skin- renewing responses, hydration and free radical protection."
This level of high-brow technology doesn't just sit with niche or super-luxe skincare; it can be accessed by all in search of real solutions. Earlier this year, Boots launched its NO7 PRO DERM SCAN service in-store. This quick, non-invasive skin test is administered by a beauty advisor (no charge) and measures hydration, oil balance, lines and wrinkles, and pore size. A tailored skin regime is then suggested, along with colour-match for foundation. Having tried this service myself, the reward came 12 weeks later when I returned for a re-scan to see the actual difference that sticking to the suggested No7 routine resulted in.
LANCÔME also offers a deep-dive into personalisation through a new Skin Screen service, on counter in all Brown Thomas stores and Arnotts. A high-tech device analyses the face against seven parameters, from hydration to firmness, and creates the most appropriate regime and routine.
Bringing the bespoke skincare concept full circle, some key brands have harnessed technology to tailor the active ingredients to the client in apothecary-style personal blends. At the CLINIQUE counter, the ID portfolio offers 30 different combinations and textures to individualise skincare, €53 each. Clients choose a preferred formulation (from light gel to nurturing cream) and add "shots" of active ingredients to target specific needs. For an in-salon option, Nuala Woulfe partnered with SKINCEUTICALS to offer Custom D.O.S.E. – personalised serums to exfoliate, brighten, enhance the complexion and/or clarify the skin.
As our lives become more complicated, so does the work behind our skincare. It's time to ditch the hype, and trust in the brands and businesses that are dedicated to bringing real results.
Photography by Nathalie Marquez Courtney. Styling by Marlene Wessels. This article originally appeared in the Autumn issue of IMAGE.