When is an acid a vitamin? What's the difference between biotin and vitamin B? What has retinol to do with vitamin A? And why should I look for a vitamin C serum that comes with iron and vitamin E? These days, trying to create the perfect personal skincare regime, with the best active ingredients, feels like it requires a science degree. Worry not. Melanie Morris is on hand to demystify the process.
Illustrations by Anne O'Hara.
The past five years or so have seen a huge democratisation of high-performing skincare, with brands like The Ordinary, The Inkey List and even behemoths like Vichy bringing active ingredients to the budgets – and faces – of all those who want or need a glow-up.
But it's also confused things a lot. Because with all the science flying so freely around, and terms like "hydrophilic", "antioxidant" and "DNA adaptive" appearing on labels without proper description, we almost need a glossary before making a beauty purchase. So, let's take the jargon out of skincare and demystify those super, active micronutrients that work wonders on our cells. We all know that oil and water don't mix, and the same applies with the active ingredients in skincare – hydrophobic (water-hating) and hydrophilic (water-loving) compounds have different functions. Skin cells are encased in walls made from two layers of fat cells made up of lipids (fats) called ceramides. Fat-soluble, hydrophobic vitamins can pass through the cell wall with ease, while water-soluble, hydrophilic nutrients need to be carried in via transporters attached to the cell wall. Of the fat-soluble vitamins ADEK, vitamins A and E are the most advantageous in skincare.
THE FAT-SOLUBLE VITAMINS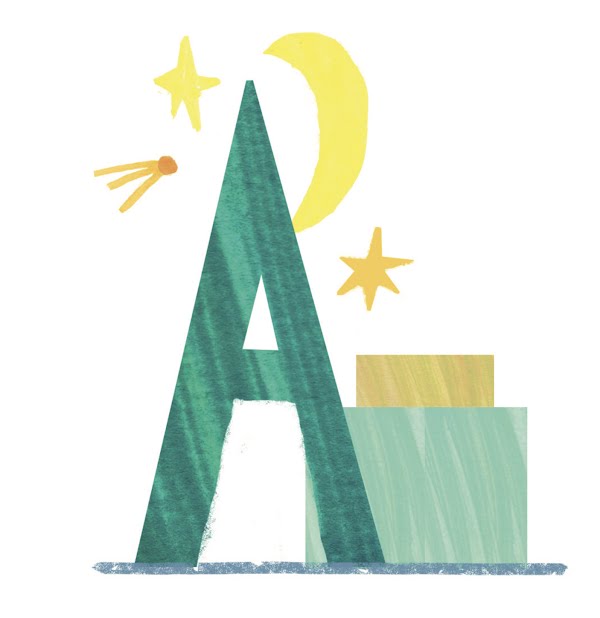 Vitamin A
WHY?
Vitamin A, and more specifically the retinoids derived from it, is the scientifically-proven, gold-standard ingredient of skincare. It's a great all-rounder and has been proven to stimulate cellular turnaround, diminish fine lines, boost collagen and elastin production (for plump, youthful skin), reduce acne and fade pigmentation. It tackles multiple issues at once and while originally was only available by prescription (due to side effects of the first-generation retinoic acid), technology has brought vitamin A to the masses through safer formulations. Retinol is a weaker version and can be used in a lower concentration, as it converts to retinoic acid on contact with skin. It still delivers great results, is less volatile in the hands of the user and thus favoured by over-the-counter brands. Retinol products can also come with buffer creams, graduated strengths and time-release mechanisms for more precision and efficacy. Retinyl palmitate is another vitamin A compound that converts to retinoic acid when applied to skin; it's the weakest of retinols and least costly to produce, but it also has good stability and durability in formulations, so it's popular with the less spendy brands.
HOW?
If starting a vitamin A/retinol regime, seek dermatologist or in-pharmacy advice on choosing the right product within your budget. Start by using the active formulation twice or three times per week and slowly build up as skin becomes more tolerant – this is a marathon, not a sprint. Because of vitamin A's super-powers, it should only be applied at night-time, and always wear SPF the morning after retinol use.
TRY

Vitamin E
WHY?
Vitamin E, or tocopherol, is a skincare stalwart working as a reliable antioxidant and anti-inflammatory agent. As with vitamin A, there are a number of different compounds within the vitamin E family, with alpha-tocopherol being the most effective one to look out for on labels. It has great moisturising abilities and when applied directly to super-dry skin or patches (such as elbows, lower legs, etc), it can comfort and hydrate skin quickly. As an antioxidant, vitamin E helps protect the skin from environmental and UV damage, retaining the cell's structure against the detrimental effects of pollution, sun and general wear-and-tear. I always regard vitamin E as a baseline powerhouse rather than a miracle-worker, and contrary to perception, it doesn't specifically heal, diminish or prevent stretch marks and scarring, other than the antioxidant benefits offered.
HOW?
Vitamin E creams, serums and oil capsules can be applied directly to skin. Oils are particularly handy for an intense moisture hit that's usually quickly absorbed. Vitamin E partners well with vitamin C to amplify collagen production, fight ageing and retain skin integrity. The two work well in concert to stabilise the product formulation and keep it optimally active for longer.
TRY

Vitamin K
WHY?
Not the most high-profile of all skincare ingredients, vitamin K – also called phytonadione – is starting to make an appearance on eye cream INCI lists (the industry slang for the detailed ingredients small print found on boxes). Vitamin K is still a newcomer to the skincare market, but its name derives from the German word for coagulation, koagulation – its primary systemic function. The jury is still out, proven science is still evolving, but as a topical ingredient, vitamin K may help with under-eye issues – dark circles, pigmentation, puffy skin, etc; it may have antioxidant properties, and may also help improve wound healing through contraction of blood vessels. As vitamin K assists with skin elasticity, it could also diminish scars and stretch marks.
HOW?
Vitamin K is non-irritating and safe to use. It pairs well with arnica, vitamin C, vitamin E, caffeine and retinol, all of which are key eye cream heroes, the latter of which can help the skin optimise vitamin K absorption.
TRY
THE WATER-SOLUBLE VITAMINS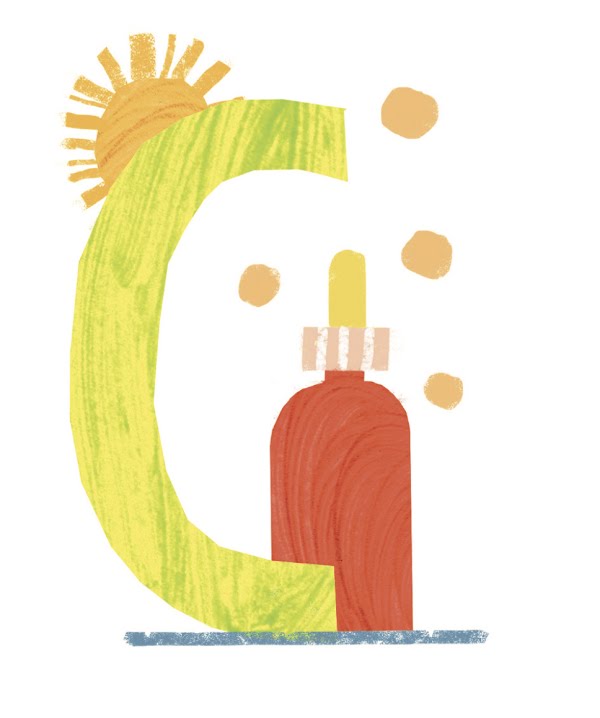 Vitamin C
WHY?
Just as vitamin A comes alive at night, vitamin C is daytime's hero active skincare ingredient. It's packed with rejuvenating benefits, boosting the body's collagen production abilities, increasing hydration, reducing lines and wrinkles, tackling spots and acne and, for instant gratification, delivering instant glow upon application. Vitamin C is a powerful antioxidant so it fights the destabilising effects that environmental pollution, the sun's rays and toll everyday life pays on skin cells. It has anti-inflammatory properties, and it also helps improve overall skin tone, clarity and texture. The downside is that it's famously unstable, and so formulation and packaging is really important. Generally, citric acid is the most stable-yet-active form of vitamin C and if in liquid form, it should be contained in dark glass to avoid sunlight depletion. Vitamin C can also come as a powder, blended and used quickly by the consumer, or as an airtight ampule, added to creams. A fun thing to do is to "paint" the flesh of half an apple with your vitamin C product, leaving half without. Twenty minutes later, the vitamin C half should remain fresh while the other will have started to turn brown – that's the free radicals attacking cells without an antioxidant helper!
HOW?
Vitamin C serums are water-based so good for all skin types, and while they can be used any time, they are most effective in daytime (use at night to let the body's growth hormone rebuild the skin, powered by retinols and B vitamins). As stated above, vitamin C when combined with iron and vitamin E packs a powerful, more stable punch, as ingredients work in harmony to amplify the beneficial effects.
TRY

B vitamins
WHY?
B vitamins are a family of eight that, overall, offer great antioxidant protection in skincare and help comfort sensitive skin. Not all Bs are equal and thus the most useful in a topical regime are B3 (niacinamide), B5 (pantothenic acid) and B12 (cobalamin) with the following properties: B3 works to reduce inflammation, signs of ageing like blemishes, discolouration and fine lines, and it improves skin barrier function; B5 keeps skin hydrated so it's good for dry skin types; and just as B12 is the "energy giver" when taken orally, it offers the same help to skin by speeding up cellular regeneration, assisting with wound healing, and it maintains healthy hair and nails. B vitamins are often added to skincare blends to boost efficacy; B3 is the perfect partner to retinoids, helping minimise irritation, while B5 is an excellent support to all hydrating formulations. In all cases, the addition of B vitamins to antioxidant blends can lead to broader-spectrum efficacy and greater protection.
HOW?
The great thing about B vitamins is that they don't cause irritation and it's virtually impossible to overdo them. Adding Bs to a daytime regime can lead to broader-spectrum antioxidant efficacy and protection; while at night, they are the energy powerhouses to assist with hydration and regeneration.
TRY
And so, you now know that ascorbic acid is another name for a type of vitamin C; niacinamide is vitamin B3; vitamin A is also retinol; and when combined with iron and vitamin E, vitamin C's performance is amped up to more than the sum of the parts. Congratulations Class of 2022… go forth and glow.
Illustrations by Anne O'Hara. This article originally appeared in the Spring issue of IMAGE Magazine. We may earn a commission if you buy something from any affiliate links on our site.