Thinking of going grey all over? Here's the expert guide.
Now that you've spent a lot of time with your grey hairs during lockdown, would you be up for going grey all over?
Grey hair has never been more in fashion, so if you're ready to step away from the dye and accept your true colours, we asked the experts for the best way to ease the transition.
"Ironically, embracing the very thing that was making me feel insecure and owning it has made me feel so much more confident," wrote hairstylist Jacqui Fay in IMAGE, on embracing her natural grey after years of covering up.
So much of the beauty industry is centred on applying creams and dyes to conceal your age and no doubt, finding the first grey can bring your immortality into full focus. But today, grey hair has never been so glamorous. Thanks to women like street style superstar and British Vogue deputy editor Sarah Harris, pictured above, Helen Mirren and models like Maye Musk and Carmen Dell'Orefice, civilians and celebrities alike, from Cara Delevingne to Rihanna who have yet to sprout icy streaks are developing a taste for faking silver strands.
Grey no longer means old, but should you have decided to join the greyvolution and embrace your true grey, you'd be forgiven for thinking that was the case – a quick Internet search on maintaining your best natural grey brings you to websites like Viva 70! or Grandparents: It's Great To Be Grand. However, stylist Linda Rodin's greys began at 35, Sarah Harris had grey hair at 16.
Linda Rodin
"It's actually quite common for grey hair to start in mid-twenties," says hairstylist Niamh O'Connor, also our Best Hair Colourist at the IMAGE Business of Beauty Awards 2018. "There is absolutely no reason why some people go grey so young. More than likely it's hereditary. As we get older, the pigment cells start to fade in our hair follicles and as it leaves the hair follicle, the hair becomes translucent or transparent giving it a silver grey or white appearance."
So outside of the advice of septuagenarian websites, what options do you have if you're ready to take the plunge? Dye all over to ease the transition or grow it out?
"Embracing grey hair is something I support and urge my clients who have been slaves to their root colour touch up. There are many options – whether it's embracing it fully with a cool cut and glosses to make it iridescent and glowing, or you can highlight or lowlight areas to break it up and replace some pigment so it isn't as obvious."
"Speak to your colourist – they always have you and your hair's interest at heart," advises Niamh, "As it grows, you and your colourist can decide where to go next with your colour journey."
Shu Uemura Ultimate Reset Mask, €51.85
Embracing a natural grey might bring with it some texture changes. "Grey hair does tend to change the texture of your hair slightly but it will reflect your natural texture," according to Niamh. "If you had silky, finer hair, it will more than likely stay similar, maybe drier. If you have curly or coarse hair it's likely to get that little bit more coarse and dehydrated."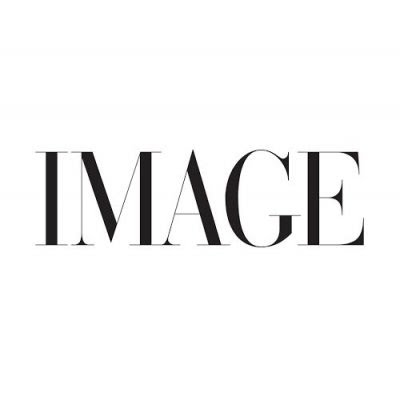 Pantene Hair Biology Grey & Glowing range, from €8.99
"Grey hair has less natural oil so it can feel drier, brittle, wiry or even frizzy," says Ciaran Purcell, head of retail at Peter Mark. "If you find your grey hair feels dry, Redken Greydiant shampoo and conditioner softens rough hair and leaves it feeling soft with an amazing shine. If you find your grey hair is fine and lacks volume, the Kérastase Densifique range amplifies fine hair while making it look thicker, fuller and denser." If you're looking for a silvery tone, Ciaran advises a violet pigment shampoo. "They're great for keeping grey hair looking fresh and clean. The goal is to neutralize any yellow or brassy tones and to keep grey hair looking vibrant and shiny while feeling soft."
Kérastase Densifique Densimorphose Densifying Mousse, €39.95
And if you can't shake the worry it will age you? "Realistically, it's an image change," says Niamh. "Switching up your clothing and accessories can make it feel more youthful. Don't forget – grey hair has been one of colour biggest trends for the past three years."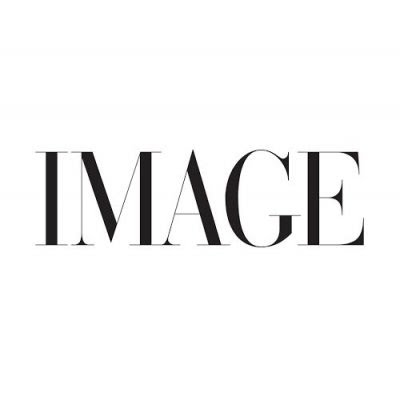 Josh Wood Colour Root Smudgers, €24.99
Not ready to go the full grey just yet? Don't pluck out your unwanted grey hair – I promise, it's not that two more greys will spring up in its place, but you are just depriving yourself of more hair. In between hair appointments, use Josh Wood Colour Root Smudgers, €24.99, on dry or damp hair to instantly conceal unwanted greys or root regrowth.
Photography by Jason Lloyd Evans. This is an updated version of an article that originally appeared in the December 2018 issue of IMAGE Magazine.
We may earn a commission if you buy something from any affiliate links on our site.