Husbands was our most-requested gift guide this year, so here you go!
In our Christmas Instagram poll, this was by far the most requested gift guide – the oh-I-don't-need-anything husband. Is there anything more infuriating?! I made your life easy by telling you exactly what I wanted, even linking you to the Black Friday offers so you can save a few pennies in the process. And you return the favour by supplying me with precisely zero, not even a vague suggestion? 
It's just plain mean. And it's such a power move – you hold all the cards and have the perfect gift for me (because I told you) and I'm left scrounging around in the dark… Can you tell I'm going through this personally?
Anyway, we asked around the team for ideas, either past hits or upcoming gifts that are already locked in for a win. So here you go…
Perfect Presents
Kindle
From £69.99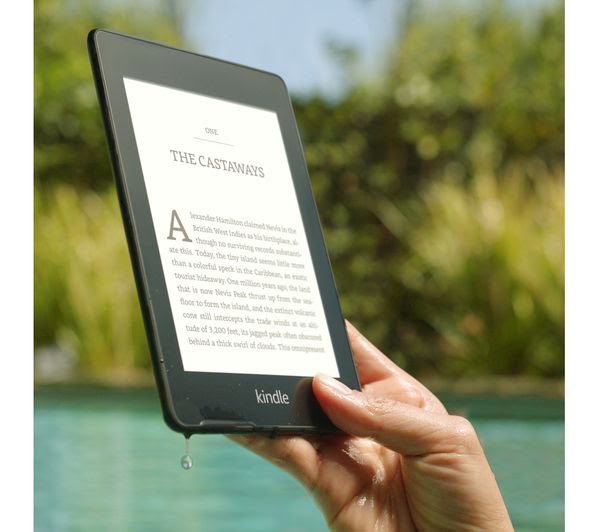 A Kindle is a great gift for anyone with the slightest inclination to read and it's one that a number of people mentioned as being a successful and much-loved gift of Christmas past.
Models now come as fully waterproof (ideal for by the swimming pool or in the bath) and the adjustable screen brightness means they can move from sunshine to total darkness and not wake a sleeping bedmate – a win-win. And finally, they are a suuuper long battery life, which I know is the pet peeve of husbands everywhere.
Spoon Carving
From €78.50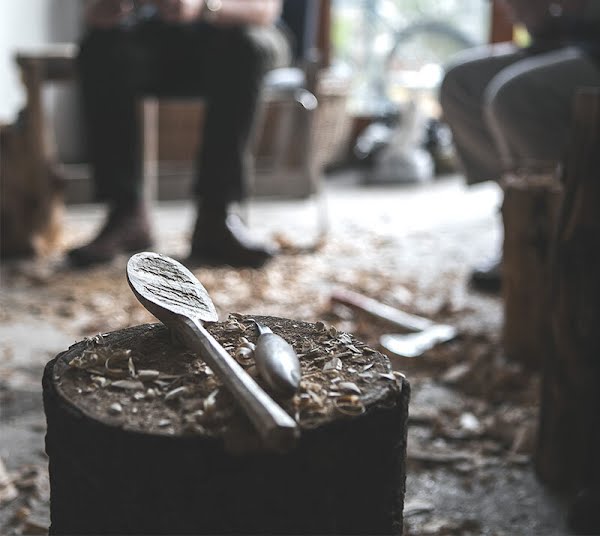 Éamonn O'Sullivan runs Hewn Spoons in Ennistymon in Co Clare, carving beautiful and functional wooden spoons. Previously running in-person spoon carving courses, he began doing them online during Covid and plans to continue with both in 2022.
It's a wonderful day working with your hands, either from the comfort of your own home or in his Co Clare workshop. If you opt for the at-home course, it's €78.50 for tuition play all the materials you'll need. However, I would recommend the in-person class, just to get the chance to hang out with Éamonn for the day and see his handiwork.
No in-person dates have been announced yet but he is offering gift vouchers so your beloved can choose their own date. It's full-on and you will be exhausted after it but you'll also have a beautiful spoon to use in the kitchen that you made from a block of green timber.
Elephant Footstool
€79.99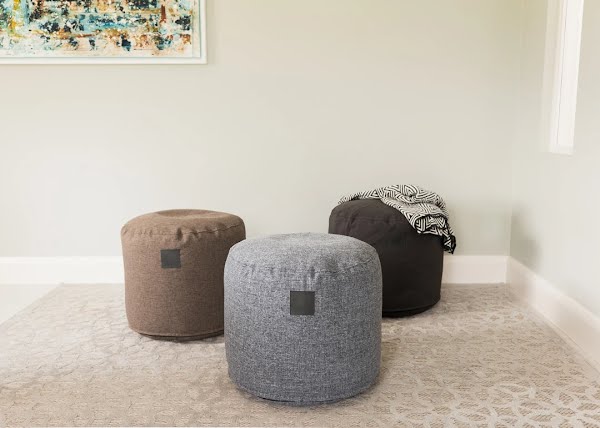 This was another surprise hit of Christmas past. Now we're all working from home, husbands like their much creature comfort as the next person – they just don't tend to show it. 
So if you don't want them to feel ancient by purchasing a footstool-armchair combo, these Irish-made footstools are perfect for throwing your feet up nonchalantly, like you don't normally do this but you've got the paper and a coffee so why not. It can also double as a handy side table or extra seat when you need it.
Big Ticket Items
UGG Slippers
From €100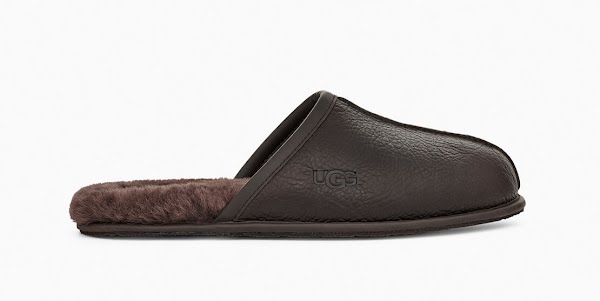 You'd never them for yourself and your husband certainly wouldn't either, but don't doubt that he'll be singing their praises to everyone who comes through the door.
Insanely comfortable and fluffy, they've got major longevity and will keep your husband's feet nice and toasty for years to come. Bonus feature is that you too can steal them.
Kitchen Knife Set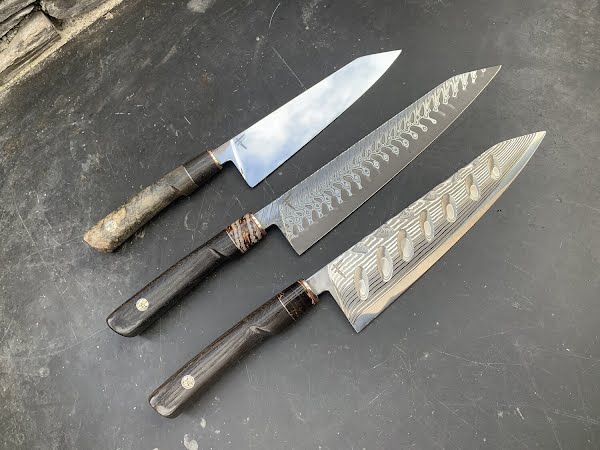 Someone told me recently that it's bad luck to gift someone knives!? I'm choosing to ignore this because they make for a great present, especially if you're lucky enough to have a talented cook for a husband.
If they're really into it, you could place an order with an Irish bladesmith, a craft that's been on the up-and-up over the last few years. Sam Gleeson and Fingal Ferguson are two of the best but expect long waiting lists and a pricetag for your own custom-made blade. 
However, if you need something for under the tree this year, Zwilling, Robert Welch and Victorinox are considered some of the best high-street knife brands and you can opt for a set or a single blade, depending on your budget. 
LeFrick Maverick Travel bag
€149.90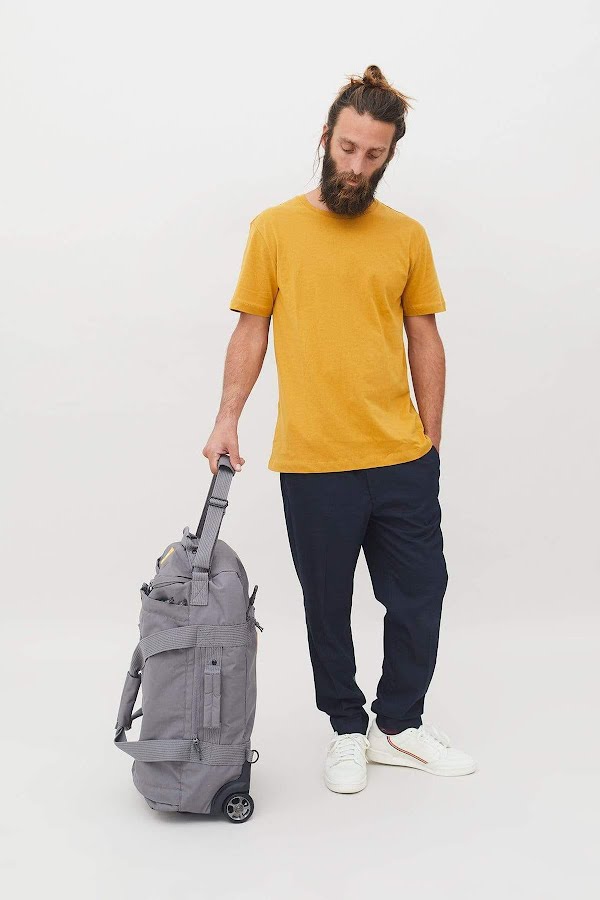 What is it about men and the airport? They go into a different realm where they become hyper organised (at the very last minute when you've already packed everyone's bags and checked in) and any slight delay is seen as catastrophic.
This bag from LeFrik is a great travel bag because it can basically be whatever you need. Want a small bag to wheel along? Check. Need a bumper case to check-in? Check. Just a simple weekend away bag you can throw on your back? Check!
Best of all, it rolls up real small so you can shove it to the back of the wardrobe until you need it again, no need for blasphemy when you smack your toes off a hard case on the way to the loo. 
In need of more great gift ideas? Head to The Ultimate IMAGE Christmas Gift Guide, with presents for everyone from new moms to tech bros and sulky teenagers. We may earn a commission if you buy something from any affiliate links on our site.