What to get a new mom this Christmas
---
You want to buy something a new mom wouldn't buy herself but don't want to clog their house up with more stuff. Here's our (very Irish) gift guide for what to get a new mom this Christmas
Have a pal who is just about ready to pop or has a new babe in their arms already? Aside from the typical (and adorable) new baby clothes fare, it can feel like a tricky one to buy for. They've been gifted so much lately that you're not sure what they already own and you don't want to double up on items in an already-chaotic house, what with new buggys, changing units and all the kit and kaboodle that comes with a new baby.
For new parents, it's best to keep it simple in the gifting department. From super-soft pyjamas that they'd never buy themselves to cashmere jumpers and little tokens to commemorate a very special first Christmas as a parent, we've got a few ideas.
Stocking Fillers
Mimi & Bowe Contrast Footed Sleepsuit
€35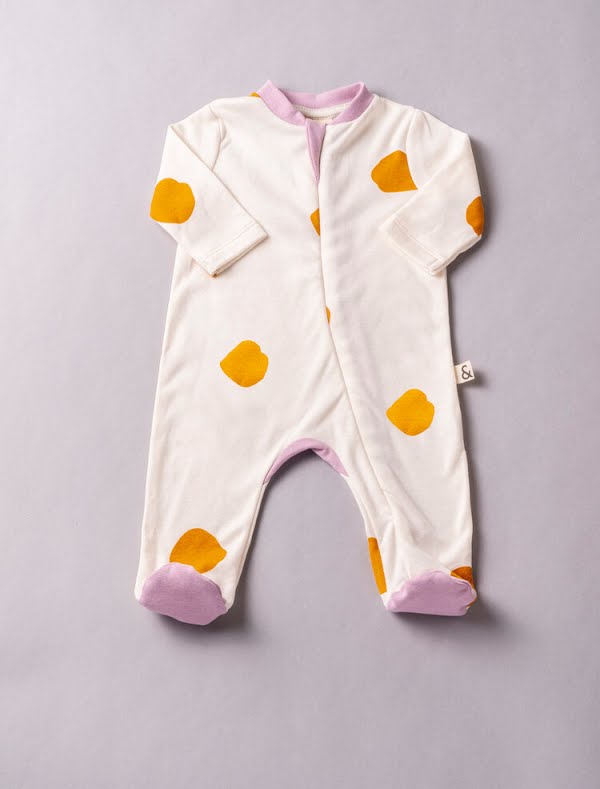 If you do decide to opt for baby clothes, go for something straightforward like this footed sleepsuit. It's GOTS certified and made of super soft organic cotton with a brushed interior.
New parents do not want to be pulling on three and four-piece outfits and their newborn will like it even less so choose a one-piece that does the whole job. An Irish company, Mimi + Bowe is a sustainable kids loungewear and sleepwear brand founded and designed by Olwen Mc Auliffe.
They say new parents don't get a hot drink for at least the first few months. Their hands are so full of washing and dirty nappies and of course the baby, their beverage has inevitably gone cold by the time they think to pick it up again. If your pal is a tea addict, help them through this difficult time with an insulated mug.
This one is perfect because it has a handle that they can easily loop a finger through as they move from room to room with full hands and its double-insulated interior and tight lid mean no spills and it will keep them sipping something hot for hours to come.
This is You Lifetime Memory Cards
€35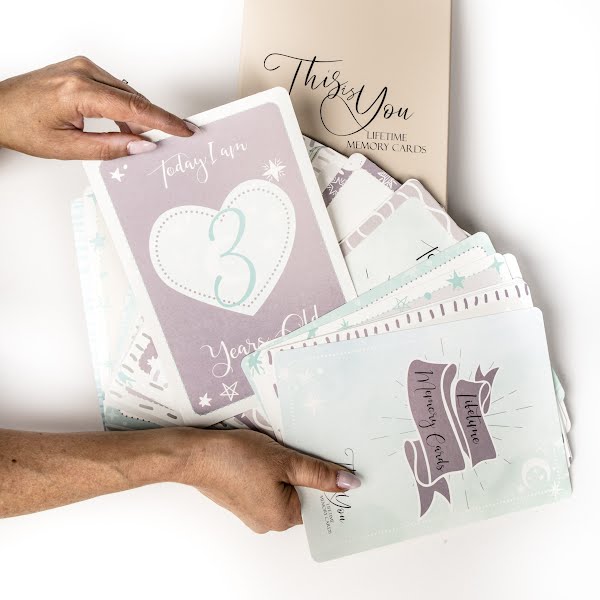 A great gift that a new parent won't buy themselves but do secretly want, these milestone cards are not only a reminder of how quickly their newborn is growing, it's helpful for new parents to realise how much their little family has conquered. They are milestones for new moms as much as they are for new babies.
This is You is a gorgeous new Irish company based in Limerick and it also has a great childhood diary to document your child's growth, culminating in a beautiful gift you can give them on their 21st birthday.
Perfect Presents
KDK Baby Blue Silk Eye Mask
€50
Asking new moms for gift ideas to fill out this list, one friend flagged that she never used an eye mask to help her sleep before her little one arrived but now it's absolutely essential. You're supposed to sleep when the baby sleeps but our circadian rhythm means that we struggle to nod off during daylight hours. Fun fact: newborns don't have a circadian rhythm and need a few months to start developing one, so they'll hunker down whenever.
A silk new mask will not only help skin absorb any creams or serums around the eyes while you sleep (a great bonus gift to give with this if you're so inclined) it helps block out light and makes sure new mums get at least a little more sleep. This one is from another Irish company is 100% silk and comes with a handy travel pouch.
The Handmade Soap Company Because You're Amazing Gift Set
€37.95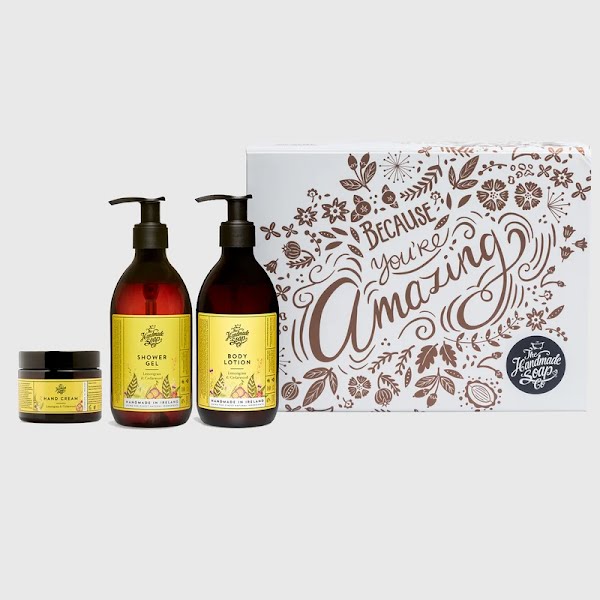 Avoid buying candles for a new mom, they can be a bit of a hazard if they're prone to nodding off or feeding every few minutes. Instead, opt for a moisturising set so when new parents do get a chance to nip into the shower for a quick rinse (a distinct luxury during the newborn era) they can come out smelling delicious.
The Handmade Company's little hamper of products is embued with lemongrass and cedarwood as well as lots of essential oils to keep skin feeling soft and supple.
The Head Plan Productivity & Wellness Journal
€35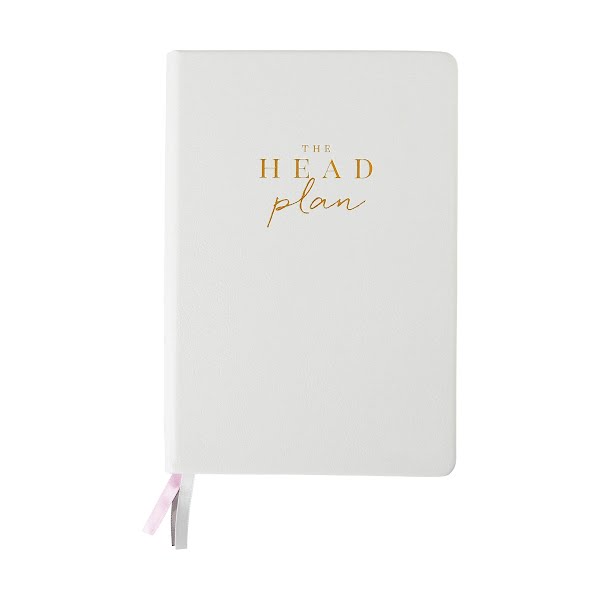 Founded by the phenomenal Denise Kenny Byrne and her husband Ciaran, The Head Plan is frankly a wonderful gift for just about anyone in this post-pandemic world, but especially for parents who have a baby of a few months. As they hit their stride with the whole parenting/sleep business, it can be difficult for them to reclaim parts of their old selves and feel more like themselves again.
The Head Plan is a journaling method that's super easy to follow and allows you to set attainable goals and track your progress, as well as emphasising the importance of regular reflection. Ideal for a new parent who might be heading back to work shortly and isn't sure how they are going to juggle it all. Just make sure you order this one well in advance, it's guaranteed to be a big Christmas request.
Ekotree Cashmere Baby Blanket and Hat Set
€125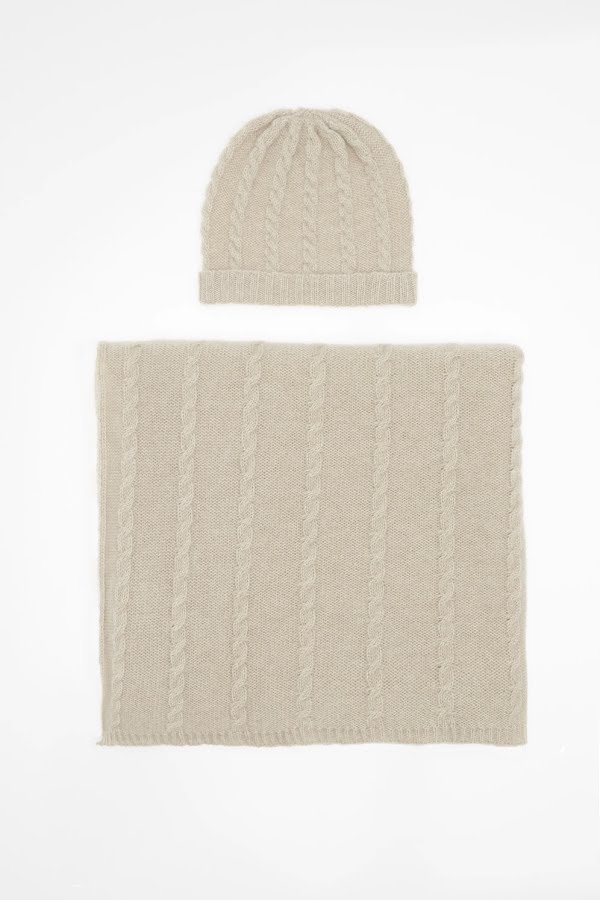 This one is a bit of a luxury but anyone who has worn a cashmere knit while holding a baby will know how much little ones enjoy the softness of the knit. Their skin is so delicate in those early days that they can feel everything. Ekotree, a cashmere company based in Doolin, Co Clare uses cloud-soft wool for their baby items and natural dyes like herbs, berries and roots that are kind to baby's skin and the planet.
The bonus is that the blanket can double as a snug scarf for mom when the little one's a bit older and if you feel like this is breaking the bank too much, you can always opt for just the hat, a great wintertime gift for a new baby for €30.
Big Ticket Items
Flowstate Equilibrium 2 Mat
€145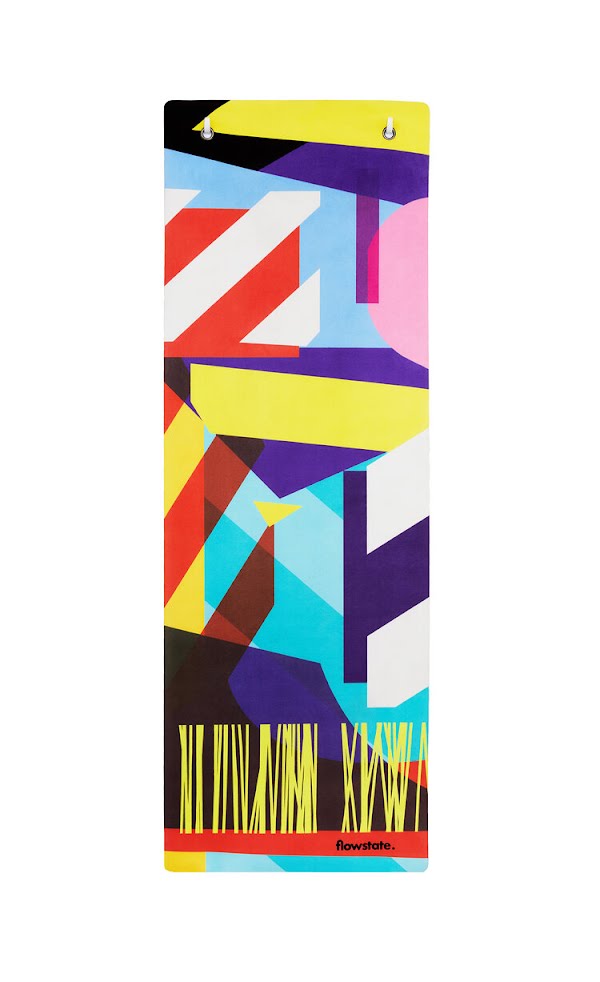 Only when you have a baby do you realise what an absolute beast your body is. Organs shuffle around, muscles loosen and constrict to allow you to grow that tiny human – it's an unbelievable feat. And while your body has nine months to stretch and accommodate that growing bump, it can experience a sharp shock when the baby does arrive. Your body needs time to heal and realign after giving birth.
Yoga and pilates are kind and gentle ways to help your muscles along the way, or even just a few stretches each morning. Flowstate's mats, featuring designs by Irish artist Maser, are intended to inspire balance and encourage you to find your place as a new mother. The bonus is your little one will absolutely love the bright and vivacious colours so anticipate it doubling as a play mat – much better than one of those natty foam things.
Moon + Mellow Organic Cotton Robe
€235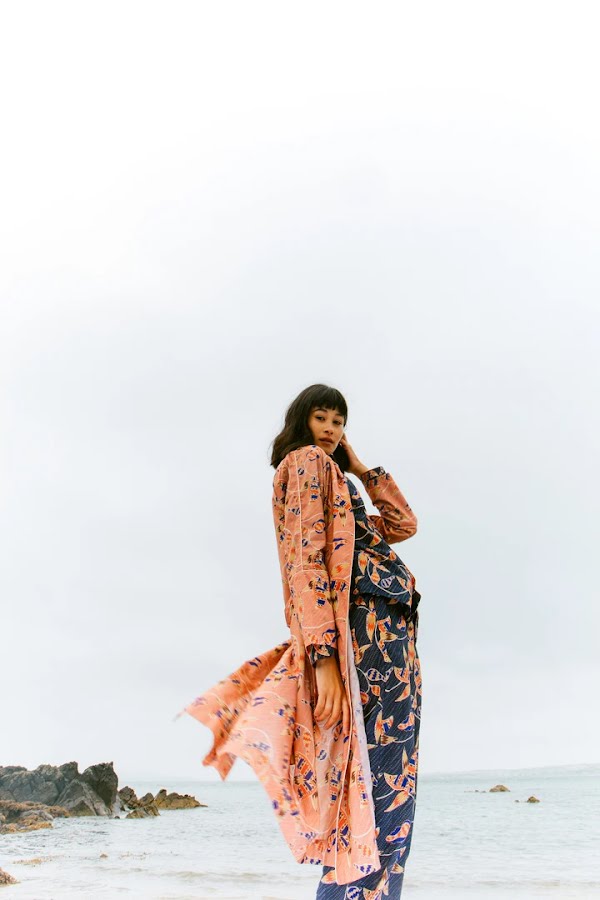 Another great Irish brand (with an excellent luxury pyjama offering if you're looking), this fine organic robe is lightweight and can be easily thrown on trotting to the bathroom, or bimbling around the house, ideal for those early days when actually getting dressed feels too much like a struggle, never mind leaving the house.
This is an item any new mum would love to receive and will be treasured long after they're no longer doing the night feeds.
Chupi 14K Gold Lucky Star Birthstone Necklace
€349
Mark the arrival of a much-longed-for little one by gifting a new parent their birthstone from Irish jeweller, Chupi. It's a luxurious, sentimental gift for a momentous occasion and one that will be treasured for all their lifetime and even passed on to the baby when they're older.
There's a lot of opportunity for customisation too, you can add a 14K-gold letter disc to the piece with the little one's initials, or even mom and dad's too.
In need of more great gift ideas? Head to The Ultimate IMAGE Christmas Gift Guide, with presents for everyone from new moms to tech bros and sulky teenagers. We may earn a commission if you buy something from any affiliate links on our site.