Wellness Diaries: yoga instructor Sinéad Mooney
---
Sinéad Mooney, meditation instructor, life design coach, yoga teacher and wellbeing facilitator has been working in the wellbeing space in Ireland and abroad for over a decade. She shares the transformative tools she uses herself (and trains others to use) to navigate her busy day to day life.
The first thing I do every morning is… breathe, take a pause to assess how I am and perhaps grab a snuggle before we are bed invaded by the 2-year-old! We haven't had phones in the bedroom for about 8 years now and I can't tell you how liberating it is during those morning moments.
My morning routine is… although varied due to life realities, for the most part, it will begin with prioritising my morning meditation whilst my husband starts the breakfast routine downstairs.
I can't go to work without… meditation and breakfast. If I am running out to teach a morning class or to get to an event, I will always ensure there is extra time allowed to ground and eat. I call it reclaiming the day – ensuring I am connected in before I connect out to the demanding world around.
The self-care tool I use every day is… Haha, I may have mentioned it already but it really is meditation. I understand the word can trigger resistance from some but I like to offer it framed as simply some time hanging with yourself. Space amidst the busy demands of life and all the doing to… assess, percolate, process and simply be. It doesn't have to be complex or overlong but a potent pause can be enough!
The best part of my day is… apologies for harping on but meditation. Not for the few minutes where I allow time to see, hear, feel and understand myself each day in meditation – it's because it's the part of the day that improves all the rest of the day. I'm more productive at work, present with my loved ones and engaged with the life moments of this short ride!
The most challenging part of my day is… not getting to do all the things that I want to do! I have so many ideas, projects and plans cooking away but due to the wonderful but time-consuming nature of motherhood, running my own business etc – time often runs out. This is part of the practice though and a huge part of what I work through with my coaching clients – learning to be where I am, fully, on purpose. Life is incredibly, beautifully full at the moment but instead of resisting it – I work every day at embracing where I am, knowing there will be a time soon when more space allows for more creative expansion.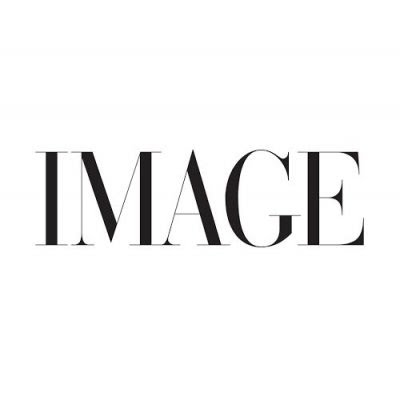 I engage with self-care every day by… I can't say meditation again as you know that by now haha… But another special moment in my day is the 5/10 minutes I take for my skincare each evening. Slow mindful stages of cleansing, caressing, massaging and being tender as I wash away the day – spending a little alone time caring for myself in a practical but nourishing way. It's powerful!
My daily self-care checklist routine includes… meditation – me time twice a day. Movement – anything that gets me into my body, nourishing not punishing. Tea – many a hug in a mug to take 5. Actual hugs – the more the better, for connection. Sea swims – ok, dips, usually with friends accompanied with smiles and coffee sipping.
The quickest, smallest thing I do for myself every day is…STOP (often). Stop, Take Note, Observe, Proceed. A simple trick that is automatic by now that allows me to respond better to the challenging moments and drink in the good moments with more gratitude!
I know it's been a good day if… I've been alive! Not to be morbid but if more of us could celebrate the gift of each 24 hours, a lot of the BS, the worry, the misdirection of energy would be realigned towards an appreciation of what we already have and who we are. A non-binary appreciation of the full messy challenging gift that life is. What's good, what's bad… We simply ebb and flow along a spectrum of experience and once we have the perspective to engage with each moment better – the black/white judgement dissolves away.
I switch off from work by… This is a funny one, as what I do and how I live are intertwined. In a world where there is alot of commodification of well-being I honestly cannot stress enough how embedment is key. Cultivating greater well-being/balance/connectedness is never off but the admin, computer time, teaching/coaching hours are strictly boundaried with clear planning, life design and strict calendar management.
Before I go to bed, I'll… fill up my water bottle to bring up with me, take note of what is on the next morning and leave my phone in the hall dock.
After a long work week, I destress by… Lighting the candles, preparing an array of nibbles, changing into my comfiest cosies and snuggling down with my family to chat about the week before watching an uplifting escapism-style movie.
My go-to comfort meal is… Chipper chips, all the salt/vinegar and mayo they can handle. I am extremely suspicious of anyone that doesn't like traditional fat chipper chips. Or tea and toast, all day long with lashings of real butter! No green juice curated persona here, carbs are life!
When I really need a moment to myself, I always… get on my mat. It may be for a wriggle to get into my body and come home or it may be to sloth around on a bolster or block but it's like climbing onto an island!
Something I try to do for myself every day is… live on purpose. Sounds very basic but is one of the most underachieved things people do. To not barrel through the day distracted in doing, but to drink in as many moments as I can, intentionally.
The most reflective moment in the day is… when my little girl wakes from her nap and we cuddle. Her slow dreamy return to awake gives me such a rich chapter of space in the day to drink her in and learn from her innocent acceptance of what she needs each moment. "I'm sleepy, so I ain't moving for a moment Mummy" – so we sit, we be, we breathe and we pause in awareness. Some of my most creative, inspired, clear moments happen then or just after a med.
The one person, place or thing guaranteed to give me joy is… my family, the sea and peanut butter!
I wish I could do patience more mindfully… I work on it every day but wish it came easier, I'm naturally high energy, fast paced (hence the need for all the wellbeing work/practice/commitment!).
Everyone should try… spending more time, away from distraction simply experiencing themselves (cough, cough – meditation!). Just you and you, getting better acquainted!