What's on July 2021: The new TV, streaming shows, books and podcasts to try
---
IMAGE.ie's guide to what to watch on TV, stream from Netflix, Amazon Prime, Apple TV and Disney Plus, and read this July 2021
Monday, July 12
National Treasure, Disney +

In this four-part drama, Robbie Coltrane stars as a much-beloved British comedian who is accused of multiple accounts of rape during his extensive career as one half of a popular, long-running comedy double act. Following the private fallout as well as the public reckoning, Julie Walters and Andrea Riseborough star as his bewildered wife and daughter as they also try to come to terms with this new reality.
It scores a 91% on Rotten Tomatoes and 7.9 on IMBD and you can stream all four episodes on Disney + from today.
Tuesday, July 13
Naomi Osaka, Netflix

Following her decision to pull out of this season's major tournaments to focus on her mental health, tennis phenomenon Naomi Osaka opens up about her struggle in this new Netflix documentary. Talking about her struggle with overnight fame after winning the US Open, and how her parent's experiences shape hers. 
Wednesday, July 14
This Way Up, 10pm Channel 4

 Returning to our TV screens after a hugely popular debut season, Aisling Bea's This Way Up's second season looks set to be even more witty and hilarious than the first. Post-nervous breakdown, Aine is trying to put her life back together, alongside her older sister (played by Sharon Horgan) who appears to have everything.
But as the first season proved, not all is as it appears. The first season is available to Irish viewers on All4.
Thursday, July 15
Never Have I Ever, Season 2, Netflix

Another season 2 return is Mindy Kaling's Never Have I Ever, which is loosely based on her own upbringing. Following Devi, a first-generation Indian-American teenager in California, she is navigating the conflicting requirements of school, friends, boys and her family in this coming-of-age drama/comedy series. You can catch up with the first season on Netflix.
Friday, July 16
Barb & Star go to Vista Del Mar, Sky Cinema

We all went a little nuts when this trailer first dropped, and understandably so. From Bridesmaids co-stars and co-writers Kristen Wiig and Annie Mumolo is this comedy following two long-time besties who decide to take their very first vacay to Vista Del Mar, Florida. Holiday activities, excursions and crushes ensue, helped by the dashing Jamie Dornan. Delayed thanks to Covid it's going to be released on Sky Cinema and potentially in cinemas at a later date.
Saturday, July 17
The Spy Who Dumped Me, 9pm Channel 4

When Audrey (Mila Kunis) discovers that her ex-boyfriend who just dumped her is actually a spy working for the CIA, she gets caught in the crossfire in a siege by armed men. They kill her boyfriend but not before he asks her to bring a prized possession to his contact in Vienna. Bringing her housemate Morgan (Kate McKinnon) along with her, they must zig-zag their way across Europe to see if they can get the hang of this spy business. Cheesy but fun.
Sunday, July 18
Schmigadoon, Apple TV

One of the big Apple releases of the month, Schmigadoon is a comedy-musical series starring Saturday Night Live's Cecily Strong. A parody of the 1947 Broadway musical Brigadoon, Strong plays one half of a backpacking couple, who find themselves in a magical singing town that they can't leave. Similar to Mary Poppins walking into the chalk painting, it's both real and not, as they realise they must find "true love" in order to leave. Expect big laughs and lots of singing.
Monday, July 5
Midsommar, Netflix

The breakout role that captured critics attention before she met the masses as Amy in Little Women, Florence Pugh stars in this psychological thriller/horro that takes the entire genre to the next level. Pugh star as Dani, who joins a commune in the hopes of repairing her relationship with her boyfriend.
Coming to you from indie hit-maker A24, the idyllic surrounds of the commune's midsummer festival become increasingly sinister. The film intertwines visceral tension and sensory overload that viewers (and cast members) have been known to throw up. Also stars Irish actor Jack Raynor and Will Poulter, scoring a 7.1 on IMBD and 83% on Rotten Tomatoes.
If you're into this, you might also be interested to know that M Night Shyamalan's movie Split starring James McEvoy also lands on Netflix today.
Tuesday, July 6
The Turnout by Megan Abbott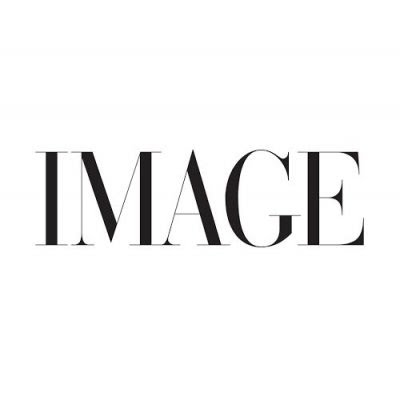 If you got hooked on the Netflix's Dare Me and were devastated to find out that the twisty whodunit with amongst a bitchy and driven cheerleading team was not renewed for a second season, well you might be in luck. No, it hasn't been picked up, with the author of the book that the show is based on is prepping to release her second novel, and it looks to be just as gripping.
The Durant sisters have been dancers all their lives, taught by their dance teacher mother before she tragically passed away. Together they now run her dance school, but an accident at one of their recitals causes untold disruption as an outside tries to undo all their hard work. If that sounds a little staid, Abbott is known for her subversive work on femininity, power and friendship. Bunheads this is not.
Wednesday, July 7
The Paper Palace by Miranda Crowley Heller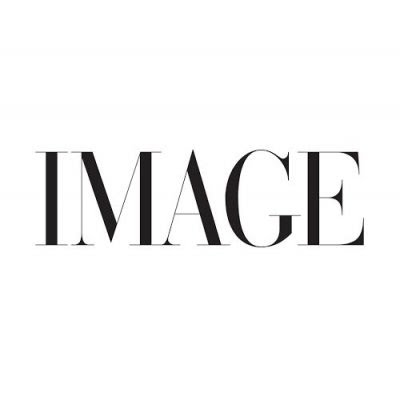 Formerly the head of drama at HBO, Miranda Crowley Heller oversaw shows like The Sopranos and The Wire. Now turning her hand to novels, The Paper Palace follows the closing days of summer as protagonist Elle Bishop attends a family party and ponders her family's past and a potential future without her husband.
Thursday, July 8
Once Upon a Time in Hollywood, Netflix

It's got Leonardo DiCaprio and Brad Pitt, what more do you need? Tartenino's supposedly penultimate film, follows an washed up actor and his stunt double in the hazy final days of late-1960s LA and the end of Hollywood's golden era. Using real-life history to inform the plot, DiCap and Pitt try to manouvre their way through a failing industry at the threat of the Manson murders looms overhead.
It received 10 Oscar nominations, including Best Picture, and won Best Supporting Actor (Pitt) and Best Production Design. It also won Best Motion Picture – Musical or Comedy, Best Screenplay, and Best Supporting Actor (Pitt) at the Golden Globes. 
Friday, July 9
Our Friend, Amazon Prime

Okay, this one I'm excited to watch. Before we even get to the cast, Our Friend was written by Brad Ingelsby, who wrote and produced Mare of Easttown. Yeah, it's a real "you had at 'hello'" line isn't it.
Starring Jason Segel, Dakota Johnson and Casy Affleck, Dane (Segel) decides to put his life on hold to help his best friends Nicole and Matt (Johnson and Affleck) receive some devastating news. Moving in to help them and their three girls, it's a magnificent look at the mundane and difficult moments of life and is a tribute to the importance and beauty of friendship.
Saturday, July 10
Black Widow, Disney Plus

The much-anticipated Marvel movie see the first time a female superhero (played by Scarlett Johansson) gets their own stand-alone film in the Avenger franchise. Confronted by the darker edges of her already very dark past, Natasha Romanoff, aka Black Widow becomes embroiled in a conspiracy theory that threatens to take her down. Florence Pugh plays a fellow spy/assassin and Romanoff's childhood friend Yelena Belova with critics raving about her performance.
The blockbuster drops in newly opened cinemas and on Disney Plus just in time for the weekend.
Sunday, July 11
Brave New Girl, 11pm Virgin Media 2

I'd never heard of this film written and produced by Britney Spears and her mother Lynn and watching the trailer is has a bittersweet note now knowing how the star's life turned out. Following a young country girl with dreams of being a popstar, she must overcome small-town attitudes and money woes, as well as her known insecurities.
Thankfully she has the help of her supportive mother on hand to guide her through. Yeah, like I said, it's a bit awkward to watch now.
Monday, June 28
Horizon Tokyo, 10.35pm RTÉ One

The first episode in a three-part series following nine Irish Olympic team hopefuls as they prepare, once again for the Olympics. Originally intended to capture the two-year build-up, the documentary was forced to extends to three years and capture all of the disruptions to the world, as well as to the precision and goal-setting of the athletes themselves.
Including setbacks like a broken hand and global pandemic, it promises to be an eye-opening look at what it takes be an Irish Olympian, a task made all the more difficult by event events.
Tuesday, June 29
Filthy Animals by Bradon Taylor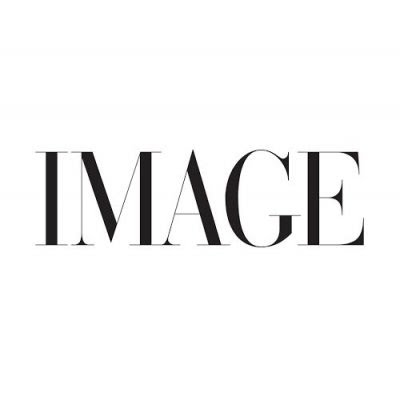 From the author of Real Life, shortlisted for the 2020 Booker Prize and winner of the Foyles Fiction Book Of The Year comes Brandom Taylor's second work, this collection of interconnected short stories follows a series of characters, beginning with Lionel, who meets two dance students at a party after he is recently discharged from hospital. A play on the complex inner workings against the calm surface of life, it's a beautiful portrayal of vulnerabilities, intimacy and love.
Wednesday, June 30
Sophie: a Murder in West Cork, Netflix
It's been in the news quite a lot recently following the release of Jim Sheridan Sky documentary on the 1996 murder of Sophie Toscan du Plantier in West Cork, Netflix is now readying their own documentary, a three-part "film". It's said that this version leans into the version that Ian Bailey was somehow involved, whereas the Sheridan left it somewhat open, causing Tuscan du Plantier's family to pull their interviews and support for his version.
Thursday, July 1
Only Lovers Left Alive, Amazon Prime
Okay, I will admit that I was not going to include this film when I watched the trailer. Granted it has a good cast – Tilda Swinton, Tom Hiddleston, Mia Wasikowska and John Hurt – but the prime of a century-spanning romance between two vampires benign disrupted by a younger sister.
However, Only Lovers Left Alive is considered one of the best movies made in the 2000s with an 83% recommendation rate on Rotten Tomatoes. So despite the weird plot, it's one to put on your list.
Friday, July 2
The Golden Girls, Disney Plus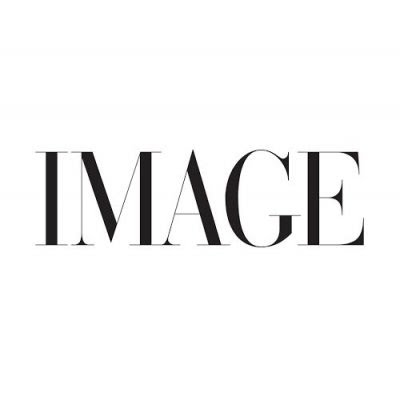 You have 100% used a Golden Girls mem in your lifetime, now it's time to watch the show. Perfect now that you've wrapped your great lockdown plan to re-watch all the shows you've seen before (we're all guilty of it), it's time to settle into this 1980s sitcom that's so comforting, you will be sure you've seen it before.
Some parts have certainly not aged well but with so many witty one-liners from Blanche, Rose, Dorthy and Sophia, you'll soon realise there's a reason the show is so iconic. All seven seasons land on Disney Plus today.
Saturday, July 3
The Painted Veil, 9.20pm TG4
This 2006 period drama comes surprisingly well-liked considering, I, a relative connoisseur of period dramas, haven't heard of it. Scoring a 7.5 on IMBD and 74% on Rotton Tomatoes, it follows Naomi Watts, a 1920s new wife who married a Hong-Kong based doctor (Edward Norton) she didn't love. Caught having an affair with Liev Schriber (confusingly Watts' then-boyfriend, now ex), her husband whisks his ungrateful bride into the heart of the cholera epidemic on the Chinese mainland as punishment. 
Based on a 1925 book of the same name by William Somerset Maugham, I'll certainly be tuning in.
Saturday, July 4
We the People, Netflix
This new animated musical series comes to you courtesy of the Obamas and the next production in their multi-year deal with the streaming giant. It brings together musicians like H.E.R. and Lin Manuel Miranda (yes, he is everywhere at the minute) for 10 short musical videos that double as civics lessons, covering topics like taxation, voting rights and multiculturalism. From the trailer, it certainly has a smack of trying to prove politics is down with the kids (insert Amy Poehler's iconic "I'm a cool mom" gif here) but it's the Obamas, so it will inevitably be both cool and thought-provoking.