What's on June 2021: The new TV, streaming shows, books and podcasts to try
---
IMAGE.ie's guide to what to watch, stream and read this June.
Friday, June 25
Fathom, Apple TV

It's bad that the first thing I registered watching this trailer was how unusual it is to have an almost completely female crew on a nature documentary.
Two teams led by Dr. Michelle Fournet and Dr. Ellen Garland come together, not just to record the unusual linguistical nuances of the humpback whales' song, but to see if they can speak to it. Relying on half a century of research.
Saturday, June 27
Kindred, Sky Cinema

With her dreams of moving to Australia come crumbling down after her partner is tragically killed, a young pregnant woman ends up at the remote country home of her mother-in-law, who seems obsessed with keeping her and her grandchild there. 
This horror-thriller is definitely not one to watch before bed or a family dinner.
Sunday, June 28
The Shrink Next Door, Bloomberg

Getting this 2019 podcast on your radar now because Apple TV has just dropped their miniseries based on it starring Will Ferrell and the ageless Paul Rudd, which will hit the streamer in November.
The podcast looks at the real-life relationship of one lost millionaire and his experimental shrink. I don't want to give too much away but you should definitely listen to the podcast ahead on the show's arrival.
---
Monday, June 21
Judas and the Black Messiah, iTunes

One of the last of the big 2021 Oscar's Best Picture contenders to finally hit the streaming sites, Judas and the Black Messiah is a biographical drama about the Black Panther Party and its infiltration by the FBI. Black Panther chairman Fred Hampton is played by  Daniel Kaluuya, a role he won the best supporting actor Oscar for, while Lakeith Stanfield plays petty criminal-turned BFI informant William O'Neal.
Beautifully shot and beloved by critics, this one of the movie's of the year you should not miss.
Tuesday, June 22 
Somebody's Daughter by Ashley C Ford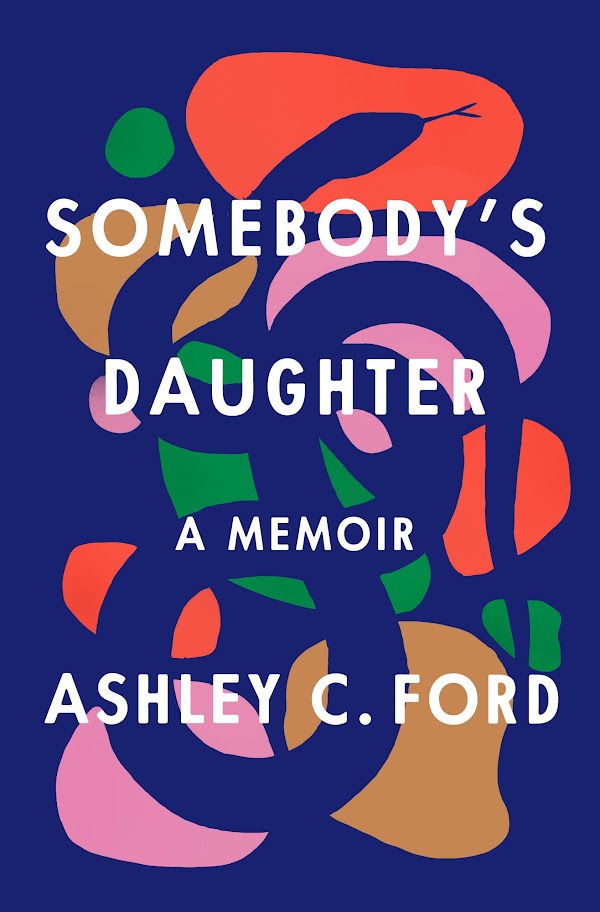 An instant New York Times best-seller, Someone's Daughter is one of the big books of the month. Lauded by Glennon Doyle and John Green, this is a magnificent coming-of-age memoir, following Ashley C Ford's time growing up poor in Indiana, her father's incarceration, her beloved grandmother and a sexual assault that she hid from everyone close to her. 
Wednesday, June 23
Good on Paper, Netflix

Written and starring Iliza Shlesinger as an up-and-coming comedian to finally meets the man of her dreams. The only problem is, he's perfect, as in too perfect. He must actually be all dark and twisty inside for him to this perfect. She and her friend decide to investigate.
Set as one of Netflix's big original releases of the week, this com-rom seems like a return to the actually good rom-coms of old. Long may they last, I don't have the stomach for The Kissing Booth 3 (but yes, I'll probably still watch it).
Thursday, June 24
Our Town, 9.30pm RTÉ 2
Following nine young people living in Bray, Co Wicklow, this three-part documentary wants to look at young life in smalltown Ireland, as nine teenagers are on the cusp of adulthood and in search of their own identity. 
A surprisingly poignant watch, the group open up about pain, loss, fears and hopes as they move through this difficult time. Not only capturing their lives, but it also looks at the town itself through the years and Bray's own struggle with its identity. 
---
Monday, June 14
The Graham Norton Book Club, Audible
Already a best-selling author, radio presenter and interviewer, it makes total sense that Cork man Graham Norton would move into interviewing other best-selling authors. In his new podcast exclusive to audible, he sits down with the likes of Zadie Smith, Juliet Stevenson and Maxine Peake, as well as selecting a book of the week for each episode. They'll be discussed by Norton and one of his alternating co-hosts, Alex Clark and Sara Collins and they'll also offer some insight into the world of books, including news, debuts and the next big hits.
Tuesday, June 15
The Nest, RTE One, 10.05pm

A wealthy, thirty-something couple in Glasgow are struggling to conceive when a teenager with a troubled teenager just out of a care home offers to act as a surrogate. Class, money and shifting power dynamics make this twisty five-part drama a must-watch. The first episode kicks off tonight and it's ideal watching if you're itching for a Mare of Easttown replacement.
Wednesday, June 16
The Mad Women's Ball by Victoria Mas
 Tipped to be one of the holiday reads of the summer, comes this sumptuous dark and delightful debut from Victoria Mas. 
 This mystery thriller is centred in Paris in the 1880s, when unwanted wives and wilful daughters were labelled and mad and quickly institutionalised and forgotten. That is, until the annual Bad Women's Ball comes around, the highlight of the Parisien social scene where the wealthy elite come to meet these "hysterical" women and the patients have an opportunity to be seen and potentially, released.
The screen rights have already been bought by Amazon Studios with Inglorious Bastards actress Melanie Laurent set to write, direct and act in it, so catch it quick.
Thursday, June 17
Black Summer, Season 2, Netflix

The much-anticipated (and Covid-delayed) second season of zombie series Black Summer finally arrives and it was worth the wait. In the first season, Jaime King stars as a mother separated from her daughter in the early days of the zombie apocalypse. Now reunited for season 2, it looks like they're on the move, once again unsure of who to trust or what danger lies around the next corner. 
Friday, June 18
Physical, Apple TV

One of Apple TV's big releases of the year, Rose Byrne stars as a discontented 1970s housewife, intellectually unchallenged by her husband, who expects her to be a good and silent housewife, and struggling with an eating disorder. That is until she discovered aerobics and has the beginnings of an idea to sell her classes on VCR
From the director of I, Tonya, it's a surprisingly dark comedy where no one is particularly likeable, yet you'll find yourself coming back for more.
Saturday, June 19
The Comeback Trail, Sky Cinema

The killer cast of this 2020 crime comedy movie includes Robert De Niro, Morgan Freeman, Tommy Lee Jones and Zac Braff. DeNiro plays a down-and-out producer with a debt to the mob that needs paying. He hatches a conniving plan to film a movie with a lawless and loose has-been actor (Lee Jones) only to "accidentally" kill him on set and pick up the insurance cheque.
High jinx ensues as the production gets much more than they bargained for, it's an easy Saturday watch. 
Sunday, June 20
Luca, Disney +

From the creators of Coco, Inside Out and Toy Story comes this blockbuster animated film of a young boy who heads to the Italian Riveria for the summer, where he makes friends and enjoys the bustling town. However, he's hiding a weighty secret, that he's not actually a boy at all, but a sea monster from the ocean.
---
Tuesday, June 8
Intelligence, Sky One, 10pm
David Schwimmer returns for the second season of British comedy Intelligence as the NSA agent saving the world from cyber threats to international security.
Wednesday, June 9
Loki, Disney+
It's Tom Hiddleston's Loki's turn for a Marvel spin-off series, as the Asgardian villain is joined by Owen Wilson and Gugu Mbatha-Raw in a new series that takes place after the events of Avengers: Endgame.
Friday 11 June
Lupin, Netflix
French thriller Lupin, Netflix's most-watched non-English-language series, returns for a second part as mastermind thief Assane Diop searches for his son Raoul and plots to avenge his father's death.
---
Thursday, June 3
Lisey's Story, Apple TV

This miniseries based on Stephen King's novel of the same name has been written by the author himself. Starring Julianne Moore and Clive Owen, the psychological horror follows widow Lisey (Moore) mourning the loss of her famous writer husband, played by Owens. Tense yet beautiful, it's a look at the manifestations of loss, long after the person has left us. 
Friday, June 4
Sweet Tooth, Netflix

Produced by Robert Downey Jr and Susan Downey comes this fantasy series based on the beloved DC comics. Set in a post-apocalyptic world where children are born as animal hybrids, it tells the story of Sweet Tooth, a wandering deer-boy as he embarks on an extraordinary adventure. 
Saturday, June 5 
Raya and the Last Dragon, Disney +

Finally available to the Disney + masses after launching as a VIP purchase last month, Raya and the Last Dragon is one of Disney's would-be blockbusters if it hadn't been for the pandemic, we would have expected a global theatrical release for this one.
The animated feature film from the team that made Moana and Frozen, comes this rag-tag group coming together to find the last dragon and unite their warring people. Led by Raya, it's an adventure story packed with lots of great kid's jokes and many well-hidden adult ones too. Awkwafina stars as the dragon – need I say more?
Sunday, June 6
Changeling, 9pm Virgin Media Two

Starring Angelina Jolie and John Malkovich, this Clint Eastwood film is based on the true story of the 1928 Wineville Chicken Coop murders when one woman is reunited with a boy who she believes is not her missing son.
Monday, June 7
Strange but True, Netflix

This thriller is an adaption of booker, following Margaret Qualley as a pregnant woman who shows up at the home of her high-school boyfriend Ronnie's family, five years after his death. Despite the large time gap, she is convinced that the baby is Ronnie's. It's dark and twisty as Ronnie's brother becomes more involved in her life.
---
Monday, May 31
Mare of Easttown, 9pm Virgin Atlantic Two

The seventh and final episode of the Kate Winslet-led drama series airs this evening, with Mare trying to finally close the case that has torn apart her town.
The miniseries has certainly kept viewers interested, with snaking twists and top-notch acting skills, it's recommended you go back to the start if you want to get in Mare of Easttown, one of the TV shows of the year. 
Tuesday, June 1
Rememberings, Sinead O'Connor

Sinead O'Connor has been in the news a lot recently promoting her new book, which finally lands on shelves today.
A non-fiction memoir, Rememberings reflects on O'Connor's complicated childhood, her meteoric rise to stardom with "Nothing Compares 2 U", as well as her wild years and parenthood. Guaranteed to be packed with stories you know about and plenty you hadn't heard before, at its heart is an enduring and fulfilling love story with music. 
Wednesday, June 2
Dear Gay, 9.35pm RTÉ One
A beautiful telling of the life of Gay Byrne through the thousands of letters sent to him during his decades-long career as a broadcaster and radio presenter. RTÉ has gathered together some of the funniest and most heartwarming musings during a period of immense change in Irish culture and society, as well as some of Gaybo's own responses.
Tackling subjects that were frequently shoved under the proverbial rug, such as homosexuality, institutional abuse, domestic violence and alcoholism, these letters are a rich tapestry of Ireland through the decades and the man who saw us through it all.