Take a peek inside some of the gorgeous Irish homes on the RIAI Public Choice Award shortlist
---
From restorations to innovative new builds, you can cast your vote for your favourite.
The shortlist for the RIAI Awards 2021 have been announced, and it's a great chance to see some of the most exciting buildings that have been recently completed around the country. 
The list includes a range of projects, including public and cultural buildings as well as educational institutions, but we're focusing on the private homes that have been given the nod. Here are some of our favourites from the shortlist. You can also vote for your favourite on the RIAI website.  
Ailesbury Refurbishment, Clancy Moore Architects
A home that featured in the 30th Anniversary of Annual of IMAGE interiors, this Victorian redbrick semi-D was transformed into an airy-cathedral like space by Clancy Moore Architects, thanks to a careful renovation and extension.
Avoiding the common issue with rear extensions where the existing house loses light, it makes use of a lantern-like structure made from sheets of glass to create pockets of light and create structure within the large space. "A lot of projects tend to throw huge amounts of glass at extensions through roof lights, but we love things that are a bit more delicate," explains Andrew Clancy.
Although the space was totally transformed, the addition to the footprint of the house was so small, it didn't even require planning permission. The floor level was dropped to add ceiling height, and mirrors are also cleverly used to bounce light around the rooms.
Beach Road House, Ryan W. Kennihan Architects
This Connemara home was designed to withstand the harsh elements of the landscape, but also celebrate them. Overhanging eaves provide shelter when needed, while its concrete structure feels sturdy and protective. The gutters have also been turned into a feature, allowing you to watch rain wash down them. 
Coal Lane House, Graham O'Sullivan
Another home that IMAGE interiors readers will recognise, architect Graham O'Sullivan and his wife, interior designer Stephanie O'Sullivan built a unique family home on the site of an old leather warehouse in Dublin. 
It was a challenging build for a number of reasons. Located down a laneway, access was tricky, and so the couple decided to retain the perimeter walls of the old building. Stephanie also found herself being instructed on how to connect the electricity over the phone on day one of the nationwide lockdown in March 2020 when the pandemic hit. 
Now though, the house is a wonderful balance of calm and warmth, with the concrete walls juxtaposed with wood finishes and tactile fabrics. 
Easton Lodge, Lawrence and Long Architects
This period home was given an elegant, curved extension by Lawrence and Long Architects. A new kitchen and dining space opens up to the garden, while light flows in from multiple angles to create a bright and serene space.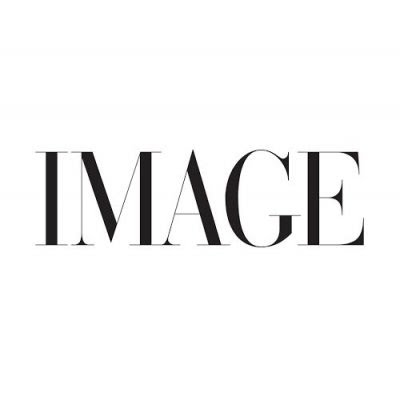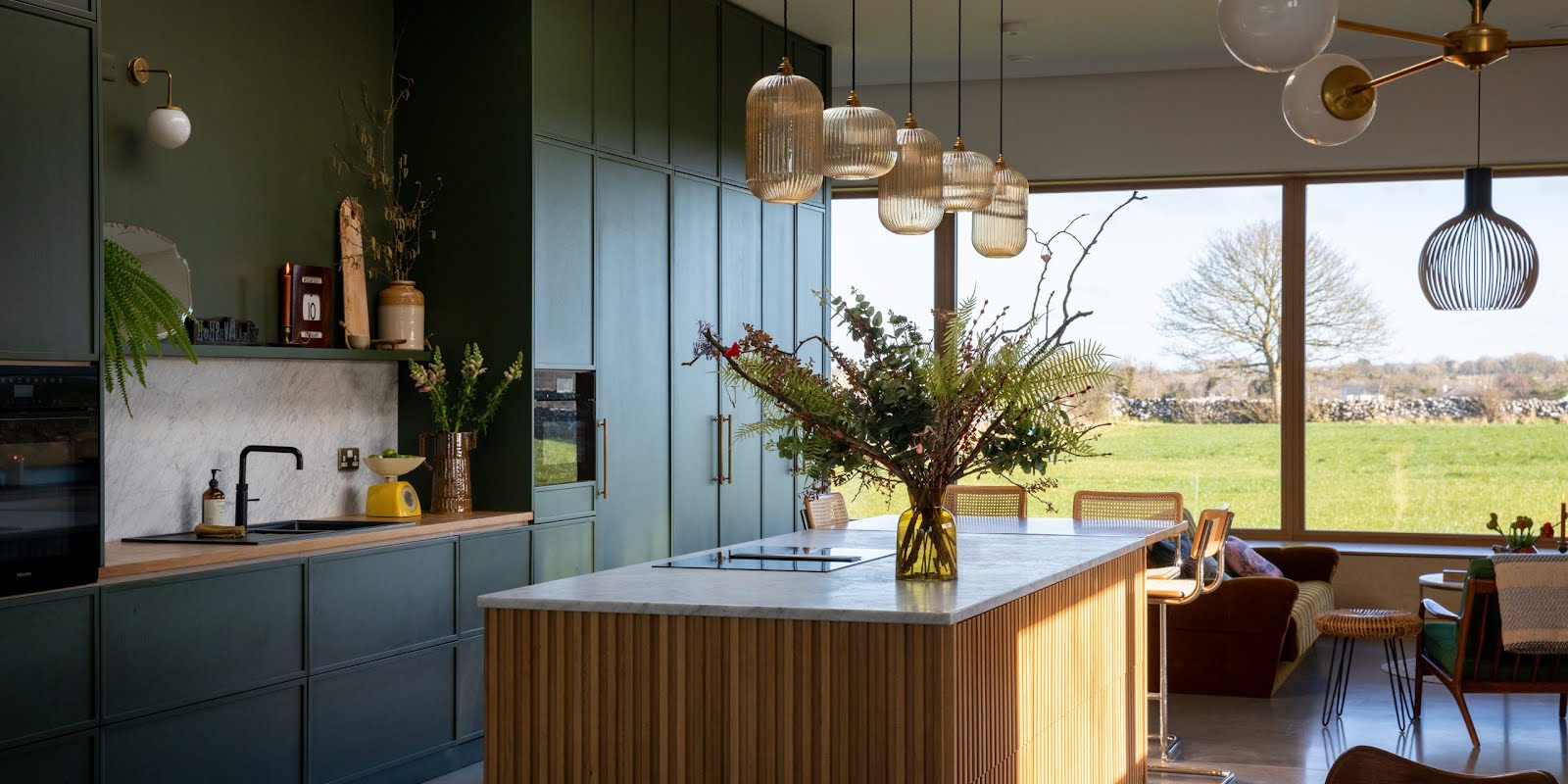 Field, Stonewall, House, Taylor McCarney Architects
Eagle-eyed readers may recognise this home from the front cover of the spring/summer issue of IMAGE interiors, currently on shelves. Tanya Lee Conroy and her husband Noel built this Galway home on Tanya's family land.
The couple meticulously planned every aspect of the home with Taylor McCarney Architects before the project began. "I used to go to bed and close my eyes, and walk through the front door and walk the house every night," Tanya says.
It's a clean, open-plan home with industrial details, which the couple have softened with their collection of mid-century furniture. A high level of craftsmanship is evident throughout, with details like the shadow gap oak staircase, a feature stone wall and the poured concrete floor.
House at Slyguff, Steve Larkin Architects Ltd.
This new-build uses simple details to striking effect, such as the exposed ceiling structure and a large circular window on either end of the house, flooding light in throughout the day. Inside, the large space is cleverly broken up without forming separate rooms with different partitions.
House for a Gardener, LiD Architecture
This striking home effortlessly flows between indoor and outdoor spaces, with a partially covered outdoor terrace, large windows to maximise light, and brickwork used both inside and out to create a feel of continuity. The staircase is also a feature in itself.
Georgian Townhouse on Merrion Square, Howley Hayes Architects
The Dublin townhouse had been in use as an office before this renovation, which sensitively restored it to its original use, while a new extension adds a contemporary touch to the space.