We have no shortage of beautiful sandy shores, so here's just a sample of some of the best beaches in Ireland we're hoping to visit, and where you can crash your head after a busy day splashing about.
Whether you've spent every summer of your life expertly staking a tent and stuffing a rain jacket into the beach bag "just in case", or you're still ticking off your list of Irish places to see, there's one thing Ireland has no shortage of, and that's beautiful beaches.
Now this list is by no means comprehensive and we'd love to hear about your favourite coastal spots, but here's just a taster of the beaches (and nearby rentals) worthy of your post-lockdown list.
Dog's Bay, Galway
Anyone who has spent any time in the quaint Connemara village of Roundstone knows that there is a divide. A divide between those who prefer Gurteen Bay, or, on the other side of the sand bar, Dog's Bay.
I am placing my vote for the latter. Dog's Bay is quieter and more sheltered and has some excellent snorkelling spots along the craggy edges of this sandy beach. But if you absolutely have to know what you're missing, Gurteen is just a few minutes over the sand dunes so you can decide for yourself.
There's also a pleasant walk out along the common land of the peninsula – keep your eyes peeled for sea otters and seals bobbing about.
WHERE TO STAY Located right in the heart of Roundstone overlooking the iconic pier is this three-bedroom property. As well the stunning views, Quay House has all the amenities you could need right on its door step, from a shop just around the corner to the famous O'Dowds pub and restaurant within a stone's throw. Sleeps 6, €1,695 a week, available for the rest of May and September.
Keem Beach, Mayo
There's a reason it features in nearly every Failte Ireland advert ever made. Keem Beach on Achill Island is a remote little enclave found at the very end of the island's only main road. There's also a breath-taking coastal path to the beach, located high above the road if you fancy warming up the muscles pre-dip.
Remote and surrounded on three sides by wild and rolling hills, the pale sand tumbles into the deep bay giving the water that stunning Caribbean aquamarine colour – even if we don't quite get the corresponding weather.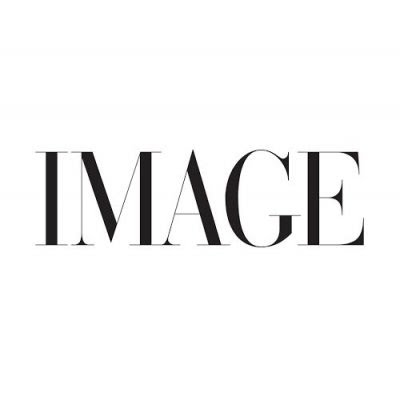 WHERE TO STAY This gorgeous little stone cottage overlooking Achill's Minaun Cliffs has been beautifully restored and modernised to create a calm and peaceful home. With sea views from the patio and most rooms, there are also walking and cycling trails just outside the door and Keem village is only a few minute's drive. Sleeps 4, €153 per night, available for a handful of dates in May, June and August.
Brittas Bay, Wicklow
Driving along the road you would not even be aware that the 5km beach is there, but more the odd break in the sand dunes and a sandy swimmer nipping home across the road in search of a warm shower.
Thought to be the initial landing site of St Patrick, it gets deep quick and often has a little bit of a swell in it, not ideal for very small children but ideal for those in their early teens looking to kill a few hours with some boogie boards. There's also a surf school where you can rent boards and take lessons.
WHERE TO STAY About a fifteen-minute drive from the Brittas in the village of Ashford is this unique little homestay. A timber lodge with a pitched roof, it's got plenty of amenities to keep you busy pre- and post-beach, with a great outdoor area, strung with twinkles lights, a barbecue and outdoor fire pit. Sleeps 12, €350 per night, available at the end of August and most of September
Murder Hole Beach, Donegal
Donegal undoubtedly has some of the best beaches in Ireland, this entire list could be of just Donegal shores. However, this is probably the least accessible of all the beaches listed here but it's absolutely worth the trek across the field to find it at low tide. Please be aware that there is often cattle grazing in this field and on occasion, bulls, so you will need your wits about you. Craggy cliffs line this cove and you can walk around them to the second beach and into a number of caves along the gnarled cliff face.
An island called Rough Island sits in the middle but while this beach might look like a serene spot, its currents are not to be underestimated so absolutely no swimming.
WHERE TO STAY This modern apartment in the heart of the seaside town of Downings gives you the best of both worlds – a quick hop to the beach or the wilds of Northern Donegal, with all the modern luxuries of an urban location. As well as gorgeous interiors, the shops, bars and restaurants of Downings are right on your doorstep. Sleeps 6, €328 a night, available for dates in June, early July, late August and September.
Whiterocks, Antrim
You've heard of the white cliffs of Dover, but have you heard of the white cliffs of Antrim? Just outside the bustling seaport of Portrush is Whiterocks, tucked into the magnificent white limestone cliffs. 
Accessible by a carpark with steps down, it's an expansive beach that runs all the way to Dunluce Castle, its ominous ruins sitting precariously on the cliff edge.
WHERE TO STAY Now this is a pretty spectacular beach holiday spot. Thanks to the 2019 Open (golf, for anyone wondering), some high-end accommodation spots have popped up in the last twelve months, including this glass-fronted home with spectacular views right down to Whiterocks. Sleeps 6, €349 per night, available for date sin June and September
Brandon Bay, Kerry
The Dingle Peninsula is simply spoilt when it comes to great pubs and beautiful beaches. Between Inch, Kilcummin, Stradbally and Gowlane, there are miles and miles of sandy shores to explore.
Brandon is quieter than Inch, usually attracting the more adventurous for surfing and windsurfing as the Atlantic ocean washes in unfettered. The perfect stop to blow the cobwebs off, even if you're only going for a paddle.
WHERE TO STAY Another spectacular seaside home, this one boasts panoramic views of Tralee Bay, captured by the large windows in the equally impressive double-height kitchen and living spaces. Sleeps 8, €471 per night, available for dates in July and August.
Castlefreke Beach, Cork
Also known as Owenahincha beach or The Long Strand, this can be a good surf spot if the swell is on side but otherwise, it's a perfectly pleasant family beach. Buttressed by a small Coilte woodland with picnicking spots and benches, it's quiet and secluded with plenty of walks weaving back and forth to the beach.
WHERE TO STAY Completely smitten with this compact little cabin, which looks right down onto the beach. It has its own protected deck, as well as a snug living/kitchen/dining space and oodles of charm. Sleeps 4, €120 per night, available in June, late August and September
Curracloe, Wexford
The filming location for the D-Day scene in Steven Speilberg's Saving Private Ryan, Curracloe is a popular spot for holidaymakers and families.
Three carparks are spread along the length of the beach with wood railway sleepers leading the way down to the beach, making it quite accessible and one end it abuts the Raven Nature Reserve and forest, where plenty of shaded walks can be found.
WHERE TO STAY  While there are tons of places to stay in nearby Wexford town, something about a beach holiday dictates a rural setting. This neat little mews is beautifully finished to ensure you feel right at home. Sleeps 5, €141 per night, available for dates in June, July, August and September.
* Please note that all availability is correct as of date of publication.