15 minutes with Lukas Dhont – the Oscar-nominated director behind new movie 'Close'
---
Winner of the Grand Prix award at Cannes 2022 and recently nominated for Best International Feature Film at the 2023 Academy Awards, Close is a heartwrenching coming-of-age story that will have an enduring impact. 
A tender and intimate portrait of boyhood friendships, love, identity and independence (with a devastating conclusion), Close will most likely leave you sobbing into your popcorn… – it's a terribly tragic movie at its core, but the cinematography and score imbue it with beauty. And in an age when masculinity is at the forefront of global discussions, director Lukas Dhont's take on things is a welcome divergence from the particular brands of misogyny we've been seeing of late. 
Centred on best friends 13-year-olds Léo (Eden Dambrine) and Rémi (Gustav De Waele), the two are inseparable; close as brothers… but the pressures of burgeoning adolescence and outside opinions challenges their bond with unexpected and far-reaching consequences.
Out in Irish cinemas as of earlier this month, we caught up with Lukas last week (just ahead of the Oscars) to discuss what masculinity means to him, his filmmaking process and the similarities between Close and Charlotte Wells' Aftersun (which stars Paul Mescal). 
Where did the inspiration or the idea for this movie come from?
I wanted to make a companion piece to our first film (Girl), which was, among many things, a film about femininity and the expectations put upon a body. I knew I wanted to make something about masculinity, I just didn't really know how and in what way. A friend of mine recommended this book to me called Deep Secrets by Niobe Way, which contains research done on 150 boys who are followed between the age of 13 and 18. At the age of 13, she asks them to talk about their male friendships, and at this age, the boys do so in the most loving, tender way. However, as these boys grow older, and she asks them these questions, again, we notice how so many of them stop using the language of the heart when they describe each other – when they describe anything happening on the inside. What she unravels there through that research is how we live in a society that has constructed this vocabulary around masculinity that is so much about the lack of intimacy, rather than the stimulation of it. We understand that the narrative of the Lord of the Flies is one that is celebrated much more than the one of a love story. And I think I really, really deeply felt seen by this book because I was also someone who had, at a very young age, started to fear the intimate – especially with other boys – and had always believed growing up that it was because I grew up queer. And I think it was only as an adult and also thanks to this research that I realised it was not linked to that; it was it was about growing up male.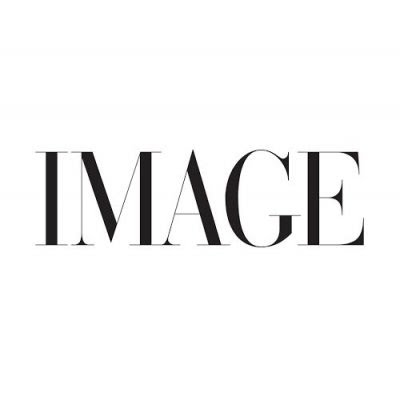 I found the exploration of masculinity so interesting, because it's such a pertinent topic at the moment, especially with, you know, the rise of figures like Andrew Tate and his specific type of masculinity. What is masculinity to you and what message do you hope to portray through these characters?
I think masculinity is often confused with virility, especially in the case of the person you just named. And I think it's just a very one-dimensional representation of what it can be. I mean, I'm one of those people who really strongly believes in gender as a performance and as something that provides us with so many different qualities and energies that we can tap into. Whenever, wherever, we want. When we allow ourselves to play that game fully, that performance fully, that's when we come to understand that we contain multitudes. I think we live in a world where masculinity too often is represented as war and as loneliness and as violence. When we actually listen to 13-year-old boys speak about each other, as in the book, we notice how much they care, and how much they long for connection. It's just, we have been deprived, in many cases of that representation. 
I noticed that a lot of the emotional depth of the film isn't necessarily spoken about. It's kind of there under the surface, but it's not said so much in words. I actually read one review that compares Léo's cast in the movie to that of Paul Mescal's character in Aftersun. Was that an intentional choice – symbolic of the kind of secrecy and shame that typically accompanies men expressing their emotions? 
That's so interesting, because yes, I have seen that particular review and I, of course, have seen Aftersun too. I'm in absolute awe of the film and the team behind it. It's interesting, because, I mean, of course, these films were made at the same moment in time, and yet we both, I think, saw that as a sort of representation of the exteriorization of something that is broken. That is the type of wound that we can all see, it's the type of wound that is accepted as pain. Yet, there are so many wounds that we can never access, or never fully see if we don't allow them to be expressed, or if we don't express them. I think we have focused in this world a lot on the physical and are maybe opening up and have been opening up the conversation around the mental and how our mental health has been this source of conflict and has been something so unspoken of, for so long. And I do feel with a film like Aftersun, for example, that it's rare to give a man of that age the space to show us, to show the audience, just how many wounds there are on the inside, that he carries with him that maybe don't heal as fast as a broken arm. So yeah, I think we were synchronised in using that image.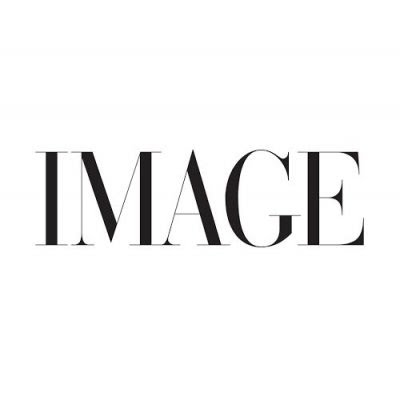 Grief and how people deal with it is another central theme in the film, one that most people will be able to relate to in some way or another. Do you think young people are more resilient when faced with such tragedy?
I think children grieve differently. I mean, I grieved when I was young, and I very much remember that it really came in waves in the sense that you would step out of it and go into it again, in a very different way than how you deal with it in adulthood – with a sort of adult consciousness. I think one of the rare films I had seen on child grief that, for me, presented it very well was L'incompris by Luigi Comencini and I really wanted to find a sort of visual translation for it. Maybe even more than for grief, I think I wanted to show guilt because I felt like that is a feeling we all have when we are young for the first time. And for many of us, it's something that traps us in an armour to which nothing enters and nothing exits anymore because we do not dare to speak of it. We grow up in a world where people are often represented as good or bad, and when we feel guilt, we are ashamed because we think we are bad. And I felt like seeing the exteriorization of that guilt, seeing a young man confront it, even if it's only a feeling, but seeing it being said just felt like a possibility for healing for me. I think there is this, you know, I think many people go out into the world and have this sort of ball of anger sitting somewhere around their chests, because they do not have the vocabulary to express what is actually going on. In the second half of the film, with Eden's character, there is this sort of movement, and there is this sort of anger that's not really directed at something, that's just that's directed at walls that he bumps into, and I wanted to show that because I think we will all recognise it, if it's not in us, we will recognise it in the people around us.
Would you say then that humanity kind of exists on a spectrum? That it's more complex than just good and bad, black and white?
Yeah, I think so. You know, you will never hear me use the term "toxic masculinity". I mean, I know that it's often used in articles, but I never actually say it because I don't believe in toxic masculinity, I believe in toxic behaviour. I believe in the fact that, in this world, there is toxic behaviour. Human beings are very flawed, they sometimes do good, and they sometimes do bad. I believe in people, and I believe many of us do our best. And of course, there's a degree to which people move between those actions, and some clearly are more on the bad end of the spectrum than on the other but maybe they're incredibly hurt or fearful. Or maybe there are things that have happened in their lives that have led up to this. I don't want to excuse that behaviour, but I do feel like we so often want to put people aside, we don't look at the root of the problem. We look at the perpetrator, but is the breaker not also broken? So yeah, I do believe in that spectrum. 
I read that you said your method is kind of like a choreographer and that your actors are like co-authors. So would you say that your style of filmmaking is quite collaborative?
I think so. You know, with these young people, they only read the script once in the very beginning. I want it to be transparent in the sense that I want them to know what is going to be shown and what will be on screen, I want them to know what they're in for but I don't want them to become sort of meme artists who copy the words on a page. I want them to have some sort of freedom to move in, a space to create in and I think it excites them because they already have to learn so much text by heart in schools. The moment that they understand they can be active in this is when I think they start to really have a presence that is very different from the one they'd have if they felt they were only there to serve a purpose. I'm someone who likes asking input from other people like that. What I love most about my cameraman is that he will whisper in my ear if he doesn't believe the actors. I love that because it makes me feel that we're all, you know, he's not only there to shoot images, we're all working on something that is supposed to turn out to be a film in the best possible case.
Is it true that Eden improvised the story about the duck, the bedtime story? 
That's true. In those six months of rehearsals when we were talking, I would ask the boys a lot of questions. And I would remind them sometimes of scenes without them reading them. I reminded them of the scene where Léo tells a bedtime story to Rémi because he can't sleep, because his head can't stop spinning. There was a scene written, there was a story written for that clip that was about a boy falling into a black hole and we had worked on it quite a bit. And it was, I mean, it was very metaphorical and had a lot of things in there, but during rehearsals, Eden just told me when I reminded him of that scene, he told me, "Actually, I would never say anything like that." And when he said that, I was, I mean, of course, I was like, "Ah, what about the story?", but then I was also happy that he had said that because I wanted this to be authentic. And so I said, "What type of story would you tell?" I think it was a moment after that, after he had reflected upon it, that he said he would tell a story about a duck and a lizard moving around the world, jumping on a trampoline. And when he was telling me that story, I just realised that he had integrated, from his point of view, everything that this film was about. And I loved that and, I knew in many ways, when he did that, that we were ready to shoot because he felt comfortable enough to tell me that, and I could feel that he had integrated everything that he needed to integrate.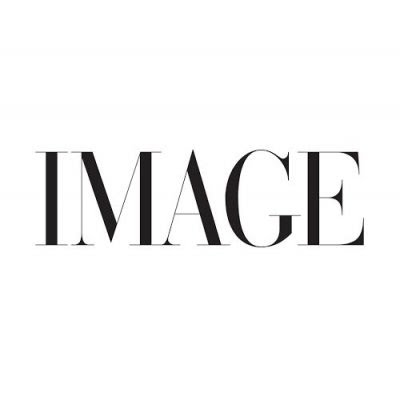 That's magic! One of the things I noticed most about the film is how beautifully it's shot, it's very artistic. Was that important to you when the subject matter was so heavy? 
Yeah, I mean, this is a film about the Garden of Eden and about the beauty of connection and childhood, but it's also a film about what happens when brutality seeps in and, and I think it's also a film about shadows, not only about the light. But I do always hope to find or look for beauty, and maybe in doing so in this film, maybe an audience member is inspired to do so as well. I think I am very drawn and interested in films like those of Wong Kar-wai or Xavier Dolan who use colour in such an expressive way, and I kind of always feel like even if there's a very documentary approach with the actors, and this sort of visual approach, there's something that really reminds us that this is fiction too. I also write in this way – with colour and light and flowers and cutting flowers and moving from this field of fragile beauty to earth and machines and sounds that are brutal – that's really my way of creating. It's just the way that I think, and it's the way I write. 
You've had an amazing reception to the film so far, the Oscar nomination must be kind of the cherry on top?
Yeah, that's really, really exciting. And especially because we're gonna go to the Oscars with 15 and 16-year-olds, you know, it's just really extraordinary to live this moment with them and we are going to try to enjoy the moment fully. 
Close is now available to watch in select Irish cinemas.