Oscar® nominees Kerry Condon and Michelle Yeoh arrive on the red carpet of the 95th Oscars® at the Dolby® Theatre at Ovation Hollywood on Sunday, March 12, 2023.
What the Irish wore to the 95th Academy Awards
---
The 95th Academy Awards took place over in Los Angeles last night with the crème de la crème of Hollywood stepping out for the glamorous affair – including many familiar Irish faces.
An exciting night for all involved, it was a huge year for Ireland with a record-breaking 14 nominations for local talent. However, while An Cailín Ciúin, Paul Mescal and the cast of Martin McDonagh's The Banshees of Inisherin all narrowly missed out on wins, we still scooped two major awards with Best Short Film (Live Action) going to An Irish Goodbye and Best Visual Effects going to Richard Baneham for his work on Avatar: The Way of Water. 
??The audience at the #Oscars singing Happy Birthday to James Martin who plays Lorcan in the Best Live Action Short Film #AnIrishGoodbye #OscarsIE pic.twitter.com/GxA5Fcgl8T

— IMAGE Media (@image_magazine) March 13, 2023
Starring James Martin and Seamus O'Hara, An Irish Goodbye tells the story of two estranged brothers who come together after their mother's death. Speaking of their win, director Ross White told BBC News that they were just "so proud to be representing Northern Ireland". "To be on that stage in front of all of our cinematic heroes – it was a special moment." Sunday also just so happened to be Martin's 31st birthday, an occasion he celebrated with an Oscar win and a room full of Hollywood elite serenading him. Definitely one for the books, I think you'll agree. 
Everything Everywhere All At Once was the big winner at this year's ceremony, ending a thoroughly impressive season with seven Oscars – including Best Picture, Best Director, Best Original Screenplay, Best Actress, Best Supporting Actress, Best Supporting Actor and Best Editing. The out-and-out winner in practically every category they were nominated for, it's now the most-awarded film since 2008's Slumdog Millionaire which scored eight awards. 
Other than the actual awards themselves, the fashion is always the real standout of the night and the Irish certainly delivered on that front.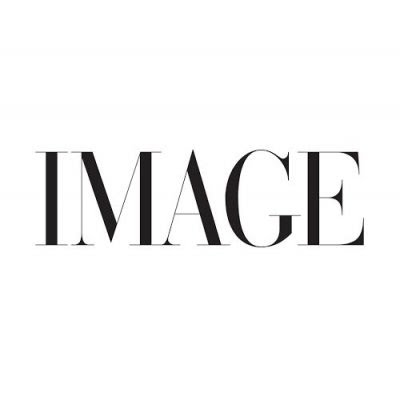 Best Actress nominee, Kerry Condon, opted for sunshine yellow for the occasion – arriving on the red carpet in a strapless Versace gown with a fitted bodice and dramatic train. According to her, she chose the colour to match her childhood bedroom wall, daffodils and the coat she wears in the final scene of Banshees. 
Fellow Irish actor Jessie Buckley, one of the stars of the powerful Women Talking, chose classic black, offsetting the dramatic Rodarte number with her fiery hair. Speaking to IMAGE.ie recently, Buckley – who plays the headstrong Mariche – said that she was drawn to the project because it was unlike any story she had read before. "We had a great time making this film, it was so fun even though it was intense, but you're, you know, working with just the most incredible people. Like, it was so exciting to go to work every day and not know what was gonna happen and if somebody was going to shout at you or laugh at you or like cry at you or, you know, everything was just possible which was brilliant, but we had great fun."
Aftersun's Paul Mescal flew the fashion flag in a 70s-style Gucci suit, while Barry Keoghan chose a lilac Luis Vuitton suit with floral button details.
?? Best Supporting Actor nominee Brendan Gleeson in a snazzy bow tie on the red carpet at the #Oscars pic.twitter.com/903zyNfvyn

— IMAGE Media (@image_magazine) March 13, 2023
Colin Farrell and son Henry donned "his and his" Dolce & Gabbana tuxedos and even Brendan Gleeson turned up the glamour with a bedazzled bowtie. 
Elsewhere on the internet, SNL has come under fire for a skit involving Mikey Day and Molly Kearney posing as Colin Farrell and Brendan Gleeson. In the clip, the two can be seen talking over each other as they share their excitement at being nominated. None of what they're saying can be understood.
All the stars are out at the Oscars pic.twitter.com/BHKygkLJPW

— Saturday Night Live – SNL (@nbcsnl) March 12, 2023
"Wow! And they haven't even started drinking yet," one of the hosts notes as they walk away… prompting immediate backlash from fans who pointed out that not only is the "joke" deeply insensitive, it's also not funny and focuses on outdated stereotypes. As one Twitter user noted, "The Irish language is considered an endangered native language, yet for the first time *ever* tonight an Irish language film, An Cailín Ciúin, will compete for best international feature film at the Academy Awards. Way to rise to the occasion."
That aside, what a fantastic night for Irish talent – táimid fíor-bhródúil as an tír bheag seo.
Photography by The Academy Awards.