3 ways Irish businesses can promote gender equality in the workplace
Sponsored By
---
Sponsored By
We sit down with Blanaid O'Regan, Director of People and Culture at SIRO, to discuss gender equality in the workplace – what policies promote inclusion, how to recruit more women and valuable takeaways she has learned as a woman in leadership.
As Director of People and Culture at SIRO, Blanaid O'Regan has many irons in the fire, all of which lead to, she says, one goal: "supporting the business in delivering its objectives." 
And while that may seem like a blanket statement, her role specifically focuses on people management. "I ensure that we have the right people and that we motivate them and retain them, which can be quite a challenge in today's market," says Blanaid.
With over 20 years of experience in people development and a master's in occupational psychology, she has been spearheading strategies to attract more women into the tech industry – a big part of her sustainability role at SIRO.
Why are there fewer women in tech?
Before change can take place, a company must reflect on where it needs to grow. For SIRO, this involved two major processes – publicly reporting the company's gender statistics and reshaping the recruitment process.
Over 50% of SIRO's directors are female, including Blanaid which has helped influence more progressive policy. However, after taking stock of who was in which role, the company realised only 31% of management was female.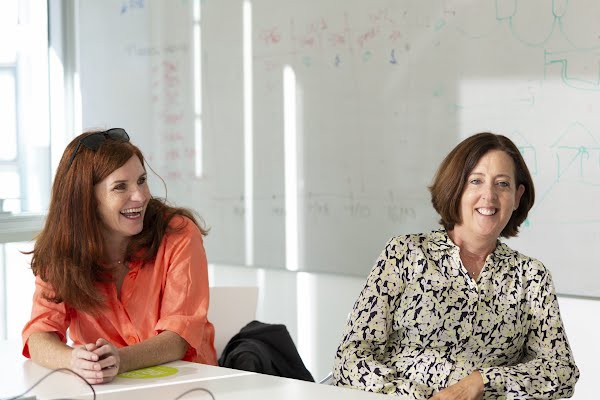 "As they say, what gets measured is what matters. So, I started tracking how many women were in different departments, how many women have been promoted versus men, and how many women we had hired. Once you start reporting, you are organically raising awareness and that helps make things change." 
So, Blanaid helped implement two shifts: "We started with our website and conducted a full check of our communication to make sure that our language was more gender-neutral. Then, we did a full assessment of our recruitment, checking that we were bringing in enough female candidates."
"One of the challenges in technology is that it's more male-dominated and it has poor retention of women. So we analysed how we could bring more women in aside from just hiring grads."
Policies that champion gender equality
1. Increased flexibility
To help combat this higher rate of attrition, Blanaid has helped create a more flexible environment. This means hybrid working, hiring part-time staff and recruiting women returners who are reentering the workforce.
"We have developed flexible policies that are consistent in how we apply them, and COVID has helped us do that over the past few years. Actually, as male-led parenting has started to rise, we've found that this flexibility has supported men as well."
2. Unconscious bias training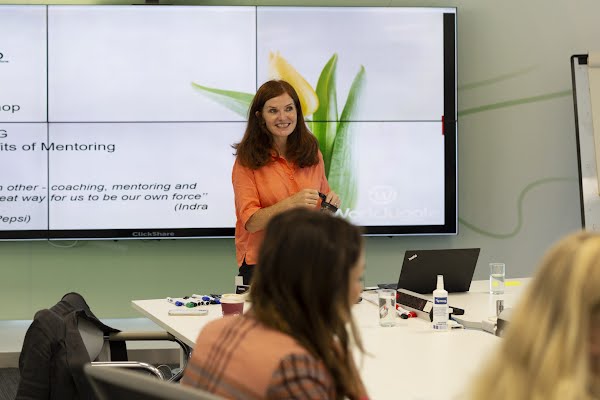 Accountability is key when it comes to creating equalising change, so SIRO recently signed up for the Women's Empowerment Principles (WEPs), a UN body supporting gender equality and women's empowerment. Through their recommended program, they were able to provide unconscious bias training to all of their staff.
"It was a very successful program, and I was surprised at how well it was received and how much people learned. A part of our business is construction, which is a male-dominated area, and they were the ones that gave me the most positive feedback.
"What I've learned as a white person is that privilege makes you blind to what other people go through or how hard it might be to even have your voice heard. So, when it comes to gender, this training is a great tool for staff to utilise."
3. Employee Resource Group
Blanaid also helped establish an employee resource group for women within the business. This creates a safe space for women to learn, grow and connect with one another. "The research around underrepresented groups and diversity shows that you need to create spaces for these groups to meet and this helps foster more belonging and creates a community. 
"Last week, our session was around mentoring and every woman around the table shared a piece of advice they've gotten during their career and the reaction was just amazing. There were about 30 of us from various backgrounds so there was a lot of diversity. 
"One of the things that came up in the workshop was that women prefer a more equal dynamic with mentoring, where both sides are contributing and learning. Some people won't be your mentor forever, but they can be someone you go to for advice and who comes to you as well."
Advice for businesswomen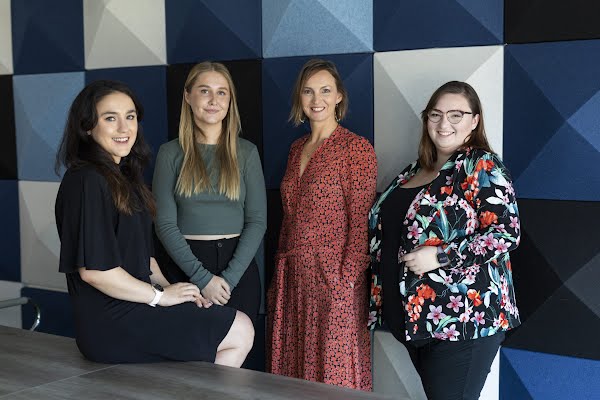 With over two decades of experience, I asked Blanaid to share her top three takeaways for women in the workforce.
If you try to micromanage employees, you will never get anything done. Train your team up, then trust them to deliver on the tasks their role entails. This also allows them to grow and take on more responsibility. 
Know your strengths and play to them.
"I think we're all pretty good at knowing what our weaknesses are but we don't always know what particular value we bring." A good way to get to know your strengths, Blanaid says, is to listen to direct reports and feedback from colleagues. Then, make sure to leverage the organization where you're weaker. This means not being afraid to ask for direction or support where you need it.
Don't forget your weak ties. 
"One of the issues with the pandemic was we lost a lot of our weak ties but we were able to maintain our strong ties. Our weak ties in the workplace are the serendipitous meetings, like chats over tea or going out for lunch together. I think you get more out of work if you're happy and it does help relationships as well." 
Photography by Melanie Mullan
What matters to you matters to SIRO. Gender equality matters. More time with family matters. Connecting people matters. Working from home matters. Remote learning matters. Helping people thrive matters. That's why they're here… and why SIRO connectivity matters. See if you can connect your home or business today.