Want a promotion? 5 female directors on how to make an impact in the workplace
Sponsored By
---
Sponsored By
We sit down with powerhouse Irish women, discussing hybrid working, the insights they've gained and how to get noticed for a more senior role.
In honour of International Women's Day, we talk to some incredible women in leadership roles who are making changes in the telecommunications industry.
Michelle Mullally, Suzanne Tracy, Amanda Glancy, Audrey O'Sullivan and Blanaid O Regan are part of a strong female leadership team at SIRO – a new, purpose-built 100% fibre network focused on connectivity and sustainability. In fact, 63% of the senior leadership team at SIRO is female, which has helped other female employees find the support and confidence they need to progress.
Here, we sit down with these impressive managers to talk about how women can find their own integral networks and make their voice heard in the new hybrid working environment we're navigating today.
Michelle Mullally
Chief Financial Officer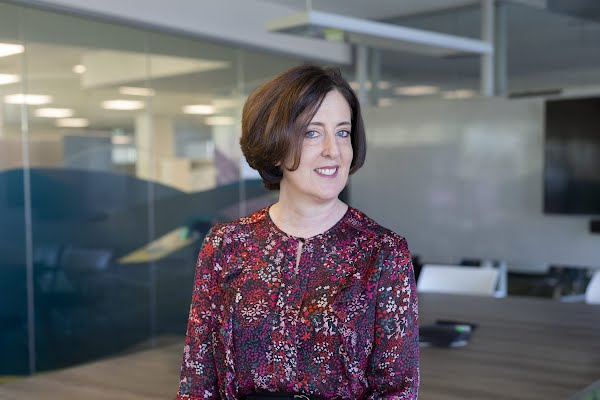 "I have been fortunate to have had incredibly positive managers (both male and female) along the way, who gave me challenging roles, trusted me and provided space to let me get on with delivering and encouraged me to move on to new opportunities."
Before joining SIRO, Michelle had a varied career in ESB, initially training with PwC and working in finance and governance. So taking on the role of CFO was a natural career progression for her, and one that came after years of learning to trust herself, her skills and her experience.
What's the most valuable lesson you've learned in your role?
"Be true to your values and have confidence in your judgement. If you can establish relationships based on trust and integrity, then it will be so much easier to overcome the business challenges and achieve business goals."
What advice do you have for women looking for a promotion? How can they be noticed and make an impact in the workplace?
"The starting point must be delivering in your role. Make sure you have the skills, resources, and build the relationships to do that. If you go the extra mile by looking for opportunities to contribute and collaborate, and stretch yourself beyond your own role, then the opportunities will follow.
Can you share tips on the best ways to manage a team, especially in a hybrid or remote working environment?
"The last two years of remote working presented challenges but also opportunities, and we must bring the things we have learned with us to the hybrid environment. For me, the most important thing to focus on is communication and connection – not just within your team, but fostering cross functional interactions and collaboration, which is so important for innovation and problem solving. Be patient and adaptable. Hybrid working is a new concept for most workers so there is a need for trial and error to achieve the optimum approach that works best for your team.
How can women find support in the workplace and get plugged into an encouraging network? 
"For me, my support network has grown and evolved naturally over the years, by building strong relationships and trust with people you work with – be that your peers, your team or your own managers and other stakeholders. Carving out time from a busy schedule to stay connected and invest in relationships is important, and never be shy about seeking advice or feedback!"
Suzanne Tracy
Chief Technology Officer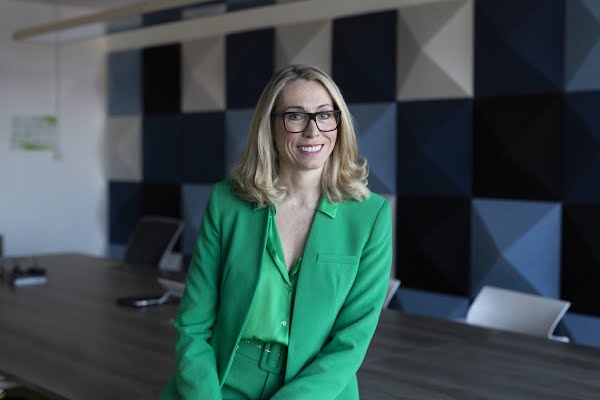 With over 20 years of experience in telecoms and over three years as SIRO's Chief Technology Officer, Suzanne knows her industry backwards and forwards. And since she took on a leadership role, she has learned even more, crediting hard work, curiosity, collaboration and a willingness to step out on a limb.
What has your career path looked like?
"I didn't set out with a master plan to be a manager, but by my early 20's, I had developed a curiosity and began driving myself to achieve more. I started out in pharmaceutical manufacturing, then made the switch to telecoms after I did an IT degree at night. 
"I realised that if I was prepared to do the work, the opportunities would follow. Organisations are keen to back brave individuals willing to try, to meet challenges head on and work collaboratively together to find solutions. Being part of the start up journey is a huge privilege and seeing tangible progress every day is very satisfying."
What's the most valuable lesson you've learned in your role?
"I find making time to talk regularly with my team one-to-one makes a big difference; I get to learn more about the person and understand their motivations and their fears. I am a big believer in routine. We are what we repeatedly do; if I commit to a meeting schedule, I stick to it. Consistency pays dividends and creates credibility. You develop trust and open communications.
"My fear of failure drives me on. I may not always feel confident, but I know I will keep pushing forward until the difficult tasks are mastered and the required solution is in place.  This in turn gives me confidence in my ability to take on the next challenge and also to bring others with me on the journey."
What advice do you have for women looking for a promotion? How can they make an impact in the workplace?
 "Think about the value you bring to your current role. Is there more you can do to enhance the outcome for yourself, your peers and other key stakeholders? Sometimes, it is the small things that get you noticed. Also, make sure you take time to think about the promotion – why do you want this role? Is it the deliverables that interest you or is it the grade?  Know why you want it and what you will gain from it."
Amanda Glancy
Director of Corporate Affairs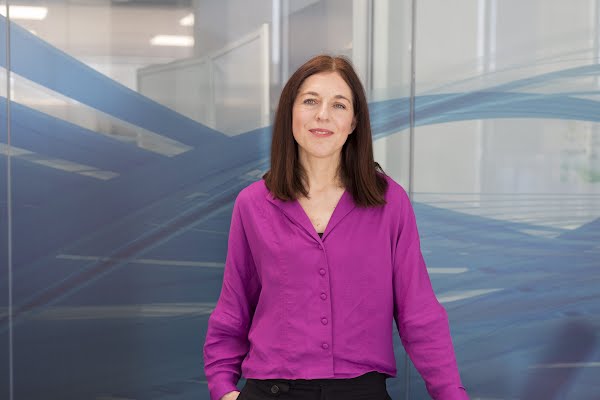 At first glance, a background in politics and law may seem a far cry from telecommunications, but it's actually what equipped Amanda to be successful as SIRO's Director of Corporate Affairs. Her role has been especially vital throughout the pandemic and she stresses the increased importance of communication, both externally with clients and stakeholders and internally within her own team.
What's the most valuable lesson you've learned in your role? 
"If you put the time into building relationships fundamental to you and your business in achieving its objectives, you will reap the rewards. 
"SIRO is rolling out a new broadband network, making high quality fibre broadband available to 2.1 million people across Ireland. With such a major infrastructure project, building meaningful relationships is an essential part of my job. This makes effective and personalised communication, and in a variety of mediums, to a wide range of stakeholders critical."
How can women find support in the workplace and get plugged into a network? 
"I work with a very supportive management team (women and men). However, that won't be the case for some women. As a starting point, it's worth talking to female colleagues or your HR Department on establishing a support or mentoring group internally in your business. Having an external support group, such as peers working in your field can also provide a valuable independent sounding board. 
"I'm a member of an online working women's group – it's been invaluable over the years. As an online forum, it's a much more accessible, 'always-on' format for members than more traditional in-person groups."
Can you share tips on the best ways to manage a team, especially in a hybrid or remote working environment?
1. Maintain regular and inclusive communication with your team. Weekly check-ins, one-to-one meetings, keep up in-person engagement too – a walk in the local park, meeting for coffee or lunch are all important.
2. Trust your team to get the work done. The rigid 9am to 5pm, Monday to Friday office culture is over. The power of connectivity means that people can now work where they want and how they want. Embrace it. What matters is getting the work done, less so the manner of execution.
3. Social interaction with colleagues has always been an important ingredient for productive and happy workers. Take the time to engage with colleagues on a more personal level beyond just the tasks at hand. Find out how colleagues are doing, what challenges they are facing in their working life and how the wider team can support them.
Audrey O'Sullivan
General Counsel, Legal Director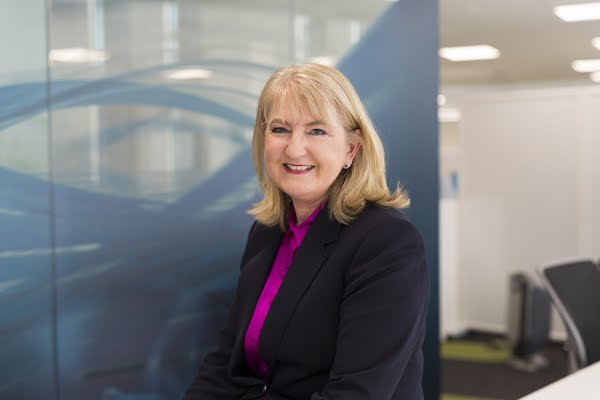 As SIRO's Legal Director, it's no surprise that Audrey has a strong background in corporate law, with an impressive CV including working in both the private and public sectors, managing a large team across multiple jurisdictions and as Chief Counsel with BT Ireland for 12 years. As a dynamic leader, she stresses the importance of practicing empathy, authenticity, and kindness every day.  
What's the most valuable lesson you've learned in your role? 
"Balance the importance of your working relationships with the work task or project at hand.  One does not necessarily trump the other. Both dimensions are important for successful business outcomes. It is useful to recognise that some people are relationship-oriented (and relationships need to work first) and others are completely task-focused. It is useful to be aware of where you are on the scale and adapt to the working style of your seniors.
"I've also realised I want to work in corporate environments which align with my personal values, including dignity, respect, diversity and inclusion in the workplace. These are essential."
How can women find support in the workplace and get plugged into a network? 
"I think the best way to find support is to seek out a sponsor or champion early on who can act as a guide as you steer your career (and remember to thank them!). I found this vital in my early leadership years. This is very useful to help navigate some of the embedded political dimensions of corporate life and complex reporting structures. And, plug into your professional networks. It is valuable to grow in self-awareness and seek constructive feedback on performance, where it feels safe to do so.
"My professional and personal supportive circles of trust bring me joy. I also think it is important to be generous to others seeking your support. I am a mentor on a Women's Leadership pathway at the Law Society of Ireland and an EMCC accredited, business and executive coach. Doing some pro-bono work is gratifying, as is volunteering in your local community."
Anything you'd like to add?
"It is helpful to have a sense of humour! Believe it or not, we don't live in a perfect world and things will go pear-shaped at times. It really is not the end of the world. If you like what you do, you will be energised by your work (or purpose) and you will be the best version of yourself.
Blanaid O Regan
Director of People and Culture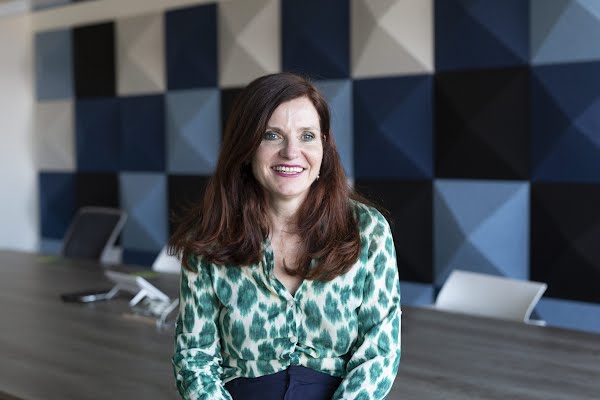 Blanaid has had a range of positions, working in software, financial services and at an American multinational in Silicon Valley (back in the dot com era). But, as a talented people-person and peer advocate, she found her perfect fit as SIRO's Director of People and Culture.
What's the most valuable lesson you've learned in your role?
"My goal was to achieve a leadership position and I was fortunate to have the opportunity pretty early in my career to take on management responsibilities. I haven't worked for many female leaders, but I would say that female peers have been some of my greatest advocates and support throughout all my roles. I've also had great support and belief from male managers over the years. A challenge for me in the early years was learning to delegate. 
"I've learned to trust my approach. You have to find the right balance of what feels right to you and how you engage with people. Authenticity and playing to my strengths has helped me be confident about my leadership style. I think we all experience imposter syndrome and the 'inner critic' but you have to tune them out. I have learned that people will look to leaders for decisions; that can be a hard space but you have to weigh things up, commit to a course, and not agonise over it."
What advice do you have for women looking for a promotion? How can they make an impact in the workplace?
 "It sounds a bit silly now, but I changed my dress style when I decided I deserved a promotion. It was less about the clothes and more about the idea of 'fake it til you make it'. 
"Taking more responsibility for work and output is one way of showing that you are ready for a step up too. I'd advise you to be direct about what you want and you'll be surprised by how much people are willing to help. I would also say take feedback but don't take it as gospel; take it as a perspective to consider. Taking feedback from many sources is hard but better for building a more accurate picture of how you are perceived."
Anything else you'd like to add?
 "Through the years I have formed strong bonds with other women and I still draw on that. Within SIRO we have set up opportunities for our women to spend time together. If there isn't something like that in your company you should ask about setting something up. We are in the process of starting a more formal mentoring programme for women and are working on advancing more women into management, which is being well received by both men and women in our company."
---
What matters to you matters to SIRO. More time with family matters. Connecting people matters. Working from home matters. Social inclusion matters. Remote learning matters. Helping people thrive matters. That's why they're here… and why SIRO connectivity matters. See if you can connect your home or business today.