'We can help support women undergoing cancer treatment': Irish hairdressers talk colour techniques, entrepreneurship and charity
Sponsored By
---
Sponsored By
Dublin hair salon owners Dylan Bradshaw and Carla Rose Mc Quillan share industry highlights, hair colouring tips and how others can join 'Hair The Love', a creative initiative that shines a light on the positive impact that hairdressers can have.
Following the launch of Hair The Love, we get an insider's look at the Irish hair scene, discussing upcoming hair trends, the intimate salon environment and how to get involved in the bigger picture.
This month, everyone can take part in L'Oréal Professional Products Division's 'Hair The Love' campaign, showing their love for their favourite hairdressers and supporting a special charity, Look Good Feel Better at the same time.
#HairTheLove2022IRE
L'Oréal is asking all salons, stylists and clients to share their hair stories across social media using the hashtag #HAIRTHELOVE2022IRE and tagging @lorealpro_education_uki.
For each social media post using the designated hashtag, L'Oréal Professional Products will donate €1 to Look Good Feel Better — a charity that offers free hair and make-up workshops to women suffering with the appearance-related side effects of cancer treatment.
Two such talented hairdressers who deserve ample support are salon owners Dylan Bradshaw and Carla Rose Mc Quillan. Here, they open up about their own career paths, share their top hair tips and how you can get more involved in the charitable campaign.
Dylan Bradshaw
Owner and Hair Stylist at Dylan Bradshaw salon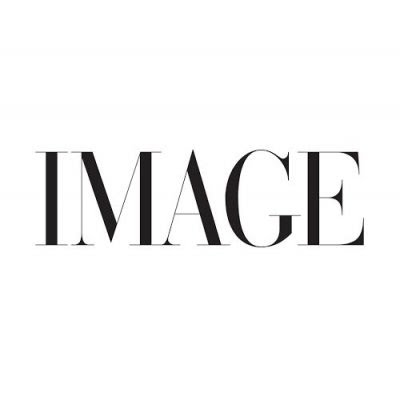 Most of us have heard of Dylan Bradshaw, and there's a reason for it. The iconic hairdresser has been in the industry 33 years, running his own salon Dylan Bradshaw for 21 of them. And while he and his team have gone on to win multiple awards (over 60 accolades and counting) and style gorgeous magazine covers, TV shows and celebrities, Dylan says his favourite thing about his job is working with his regular clients.
"I prefer not to be called a 'celebrity hairdresser'," he says. "I've never asked for a celebrity's picture or talked about them afterwards." Why? Because he values the relationship of trust he builds with his clients. "It's purely the connection I prioritise."
This connection is something we truly appreciate from our hairdressers, especially after the tough few years the industry, and everyone, have had. "There's been some tough times in lockdown but the best thing is that it has made us aware of the need we have for each other and the want," Dylan says. "Clients need us more than they thought they needed us, but we need them just as much. It's beyond a service, it's a friendship.
"I'm still behind the chair four days a week. It's important to me, it's like charging my batteries every day. You're giving it everything to make sure that that client is happy and confident. I don't care how good of a hairdresser you are, it's fundamental to make that connection with the person who sits in your chair, that human connection is what it's about."
The journey
Dylan calls his introduction to the hair industry a happy accident, one that, like most Irish boys, his mam may have gave him a shove into.
"My mam got me my first job in hair and didn't tell me," he laughs. "I went up to Peter Mark in Dun Laoghaire shopping centre, and while I was getting my haircut the manager asked, 'Your mom said you want to be a hairdresser?'. The only reason I said yes was because of the gorgeous girls working in the salon."
Dylan's career skyrocketed from there, and he went on to do hair at shows like the Academy Awards, The MTV Music Awards, the Golden Globes, SNL and The Graham Norton Show — but one of his fondest memories is working on a U2 music video in New York.
"There's so many stories; I'm very, very lucky," he says. "I remember doing a video shoot with U2 in Times Square. The band was playing in the truck with about 100,000 people chasing them down the street, and I had to stay up and groom the guys. But there was a moment where I remember thinking, 'I'm so glad I said yes to that moment in Peter Mark'. It was great."
Evolution is key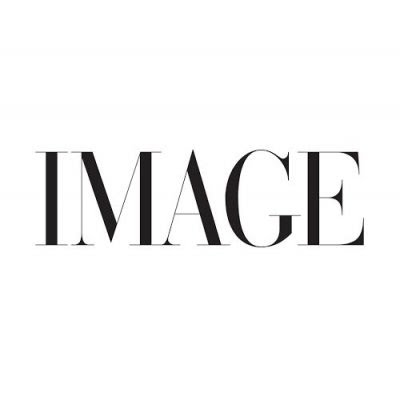 As a hair veteran, Dylan says the industry is constantly changing, as is his role in it. He's shifted from student to teacher and very much enjoys guiding his team in the salon.
"When I was younger, my passions were focused on achievements, setting goals and going for them. Now, it's more about helping other people to achieve those goals. I'm in a happy place in my life where I've done all the hard work, so I get more out of helping others. For the team in the salon, it's important that we all push and support each other.
"The great thing about being a hairdresser is that you never have the same day two days in a row, you never even have the same hair. We are all very similar in the creative spaces like hair and beauty because the thought of being in the office, for me, I would die. I get to speak, chat, share moments, and clients get to share with me.
"The salon is all about good energy and if we don't have that, then it's not a good place to come to work or for the client to come to. It's important for the team that you get to have fun."
Advice for the next generation
The key to Dylan's success has been not being afraid to make mistakes and learning from them along the way. And, of course, building those crucial relationships with clients.
1. Don't be afraid to fail.
"Making mistakes is what makes you great. We're all afraid to fail, but it's part of the journey. The 21-year journey for me, our business and our brand, has been like raising a child. It's hard at times; you're watching your brand grow, and sometimes it works, sometimes it doesn't. But at the end of the day, I'm incredibly proud of my name as a business and what we've produced.
"Whatever your age, you've got to work hard. Luck is a part of it too, but you don't get luck if you don't back it up with what you can do. It's a combination of working hard and developing all levels of your skill. There's so much more than cutting and colouring; our industry is becoming much more advanced. Opportunities come your way when you've put in the effort and do it with a positive attitude.
2. Support your clients and your team
"For your clients, make sure you are there to listen. It's much more than just a haircut or a colour; there's more to it. We're one of the only industries where you can be in someone's world immediately, so we need to be more mindful of that. People in the industry, both hairdressers and clients, can work better together to support each other."
Carla Rose Mc Quillan
Owner of THE SPACE Hair Beauty Soul salon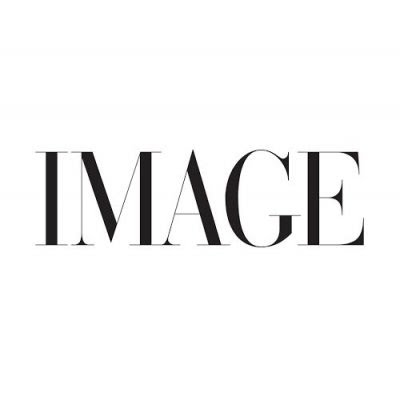 In an industry diluted with perfect images and passing trends, Carla Rose Mc Quillan is a breath of fresh air. Where other hairstylists might gush about 'living the dream', she bluntly tells it as it is. "Running a salon is hard, hard work. Life is super busy and you're constantly trying to find balance while juggling everything."
She's been working in hair for 19 years now — a path that's been full of ups and downs. "When I look back on my career, there are four key moments that have had a major impact. The first was passing my exams and getting qualified; the second was making a name for myself in the industry, especially in the competitive world of hair. I won the L'Oréal Colour Trophy and that had a great knock-on effect with salons, clients and the media.
"I also went through a period of travelling while I was finishing my training, doing hair around the world, and I loved that. I went to New York, Australia, Hong Kong, Thailand – it was an amazing experience and I learned so much."
Now, she is the proud owner of a salon in Drumcondra, THE SPACE Hair Soul Beauty. And like its name suggests, she founded her salon as a creative space to help people look and feel amazing.
Being authentic and building confidence
When asked to describe her relationship with clients in a few words, she smiles and says, "authenticity, trust and confidence. I love building relationships with clients because then it's easier to know and deliver exactly what they want."
It's so important to Carla that she fosters a safe and welcoming environment for clients, and her team at the salon are all on the same page. 
"My team is so amazing," says Carla. "We're like a little family. We all work together towards that rewarding moment when a client is so happy with their new look that they gain confidence before they walk out our doors and into the world."
Blonde to bronde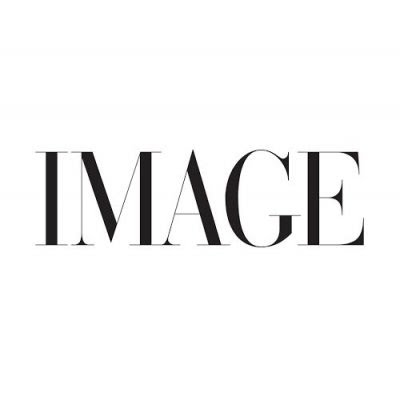 It's no surprise that, when asked to talk about her work, Carla immediately brightens. She is much more excited about hair than prattling on about herself (even though she well deserves a talk up!).
One of her favourite hair transformations was for her client Aoife, who she took from "tired blonde to bronde goddess". The trick was putting in the preparation, adding in layers of colour variations and finishing it off with a shimmering glaze. 
The process
Prepare the hair – "First, I prepped her hair with L'Oréal's Metal Detox. Her hair colour was looking muted, and this helps remove minerals build up."
Hair treatment – "I treated the hair with Redken's ABC Treatment. This nourishes hair and, when applied before colour, brightens highlights and deepens darker shades."

'

Expensive' colour

– "I added a few pops of colour in the front and variants of colours throughout to make the bronze tone multi-dimensional and look more 'expensive'."

Application technique

– "After rinsing, I added three different formulas to her hair – a darker root colour that melted into a midband colour, then rinsed and glazed everything over."
Show your hairdressers love
As passionate hair professionals and salon owners, Carla and Dylan remind everyone how important it is to support your local hairdresser and salon.
"We are connectors in the community, and we love helping our clients build their confidence and feel great," says Carla. "One way you can show us support is by getting involved with 'Hair The Love'. I think it's a brilliant initiative by L'Oréal Professional."
"And lads, this is an amazing campaign that helps support women undergoing cancer treatment," adds Dylan. "If everyone comes together and hashtags #HAIRTHELOVE2022IRE, L'Oréal will donate €1 to the charity Look Good Feel Better. It's a great way to give back."
---
L'Oréal Professional's 'Hair The Love' campaign aims to celebrate and raise awareness of the value of hairdressing in Ireland and the UK. To learn more about how you can get involved, follow @lorealpro_education_uki and search the hashtag #HAIRTHELOVE2022IRE.