The best haircuts and colour trends you'll be seeing in spring/summer 2023
Sponsored By
---
Sponsored By
We asked colour specialist and hair stylist Shannan Devoy from Dylan Bradshaw Dublin for the inside scoop on upcoming hair trends.
Since the lockdown era of at-home haircuts, box dyes and DIY fringe, we've seen a renaissance of bold haircuts and elaborate colour layering, from shags and mullets to the intricate balayage and blonde money-piece.
But, alas, things are changing once again (though Miley's self-empowering mullet will always remain timeless), and we are seeing a shift to slightly more subtle styles, says Dylan Bradshaw Dublin's Shannan Devoy.
While choppy layers and interesting textures will carry through to next season, so will more natural colours, lowlights and low-maintenance looks. Here are the hair trends to expect….
This season was all about shag haircuts and 90s styles. What cuts do you think will trend this spring/summer?
"I think shag haircuts and 90s hair trends will flow into spring/summer, but we may see shorter variations like the French bob. This is a layered haircut with more texture and movement than the classic sleek bob. Then, for longer hairstyles, it will be all about face framing – lots of layers styled with bounce and movement with a more modern, undone finish."
What about colours – are we moving on from the popular balayage and bronde looks?
"This season is going to be all about low-maintenance colour. Colours are going to become warmer with subtle lifts in shades that stem from the root – for example, baby-lights and the balayage (but this time it will have a less stark effect as low lights). For brunettes, I think we'll see a more uniform colour of rich glossy, shades."
For those that are looking to make a change, what's your best advice? 
"Definitely look up pictures. Get inspiration to show your hairstylist (what you do and don't like), but also keep your hair type in mind. Your hair texture, your lifestyle and manageability are all key factors to consider and could be suited to something different than your original idea. Let your stylist/colourist guide and advise you, and together you can come up with a bespoke look for you."
What are the most common haircare mistakes you see with your clients?
"One of the most common mistakes I see is when clients use the wrong type of products for their hair type, even though it may be a professional product. You need to use products specific to your own hair type and quality. Sometimes products could either be too heavy or too light, and you won't see the benefit. Always ask your stylist to recommend products for your hair and build up your hair routine together."
What are your favourite haircare products at the moment?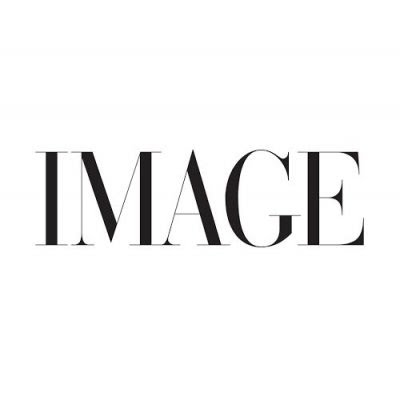 L'Oréal Professionnel Metal Detox range – This is definitely at the top of the list. I love the cream shampoo, the pre-treatment spray, the hair mask and the concentrated oil. They help protect your hair from harmful metals, fortifying your colour and hair health.
Kérastase Nutritive 8H Magic Night Serum – This is another favourite. It's so easy to use. Just work it into your hair before bed and no need to rinse it out; it leaves hair soft and hydrated while you sleep with no residue.
How does L'Oréal Professionnel Metal Detox protect your hair colour and health?
"The L'Oréal Professionnel Metal Detox Pre Treatment Spray neutralizes the metals and minerals in your hair that can react with colour as it oxidises, protecting strands from breakage by up to 87%*. The shampoo then removes those particles and leaves the hair softer with more fluidity. Finally, the hair mask moisturises and creates a protective barrier over the hair, which stops the metals and minerals from depositing back into your strands during your next shower."
Any other tips for protecting colour? 
"Filtered showerheads help prevent how many minerals and metals reach the hair, which can fade colour quickly and cause breakage. Heat protection is very important too, as we can often use too much heat when styling our hair, which can cause breakage, dryness, colour fade and split ends. I recommend the Metal Detox oil as it provides great heat protection."
*Shampoo and mask used in salon as part of a routine for up to 87% less breakage when colouring.
To learn more and purchase the L'Oréal Professionnel Metal Detox range, visit dylanbradshaw.com.