Want to overhaul your wardrobe? Here are 7 summer staple pieces worth investing in
Sponsored By
---
Sponsored By
This summer, we're opting for long-lasting, sustainable clothing that can be mixed and matched for whatever style you're channelling that day.
Bouts of afternoon sunshine punctuated by heavy rainfall – the signal of an Irish summer. As the days grow warmer, we're excitedly packing away winter coats and oversized jumpers to make room for a much needed wardrobe change.
But unpacking our old floral prints and floaty skirts don't always bring the fashion inspiration we desire. Whether your wardrobe is looking bare or you're simply in need of a palette cleanser, it might be time for a summer overhaul.
And we are not talking about a fast fashion fix. Instead, we are browsing for long-lasting, sustainable pieces – ones that you can style in a range of different outfits. (Like those biker boots that can go with everything from a wooly peacoat to a colourful midi dress).
Here are seven summer staple pieces worth investing in, from wide-leg, linen trousers to stitched, leather bralets.
1. Wide leg trousers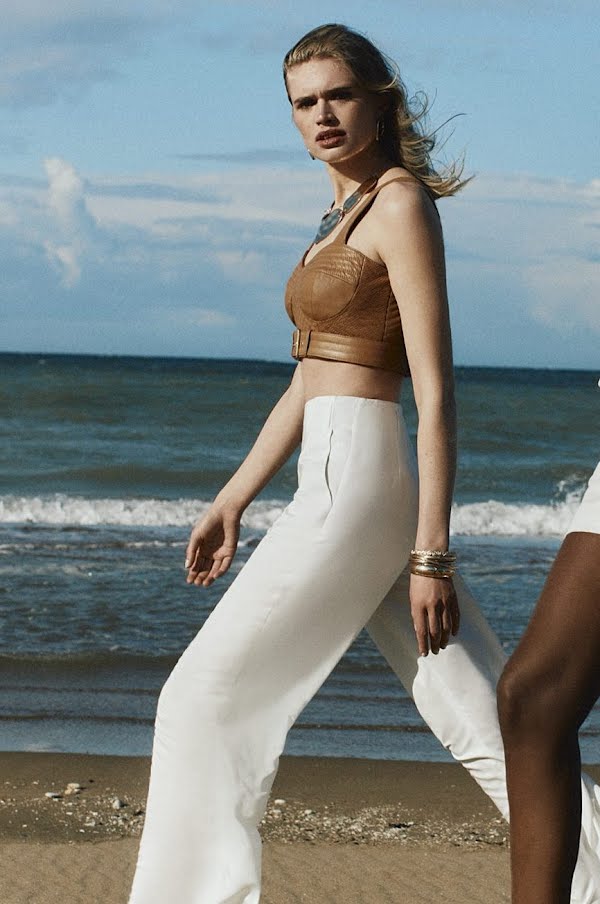 Italian Cool Handle Wide Leg Trousers, Karen Millen
Lightweight, wide leg trousers are easy to pair with any outfit, especially in a neutral colour like white or beige. For a sunny day at the beach, you can pair them with a bralet and a light cardigan or, for a night out, match them with a colourful vest and heeled mules.
2. Linen playsuit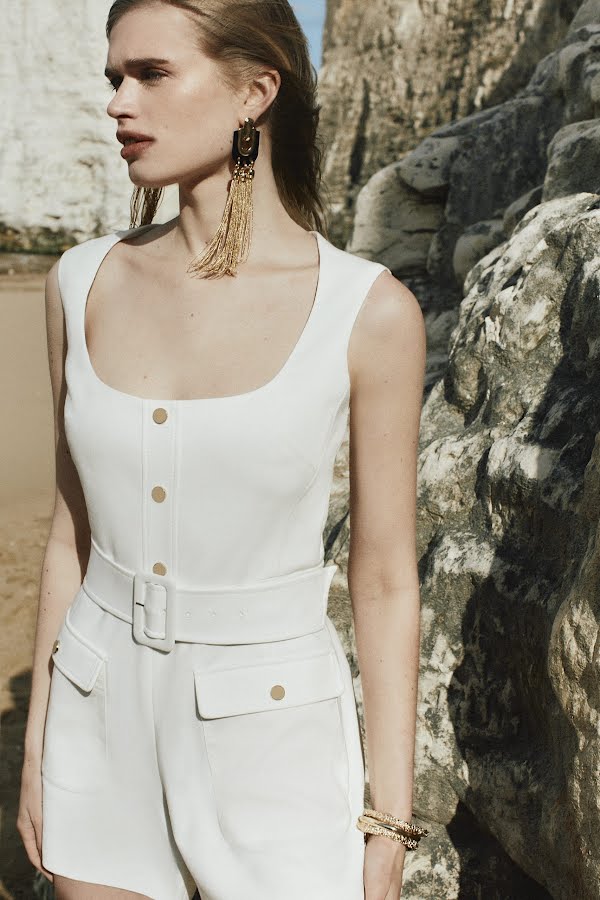 Safari playsuit, Karen Millen
Playsuits are always an easy go-to when you can't decide what to wear. This summer, invest in a simple, linen playsuit (need link) with small details like contrasting buttons or a matching belt. This can be paired with droopy earrings and a gold bracelet for a more elegant look or, if you want to keep it casual, wear a chunky headband and sandals.
3. Crochet dress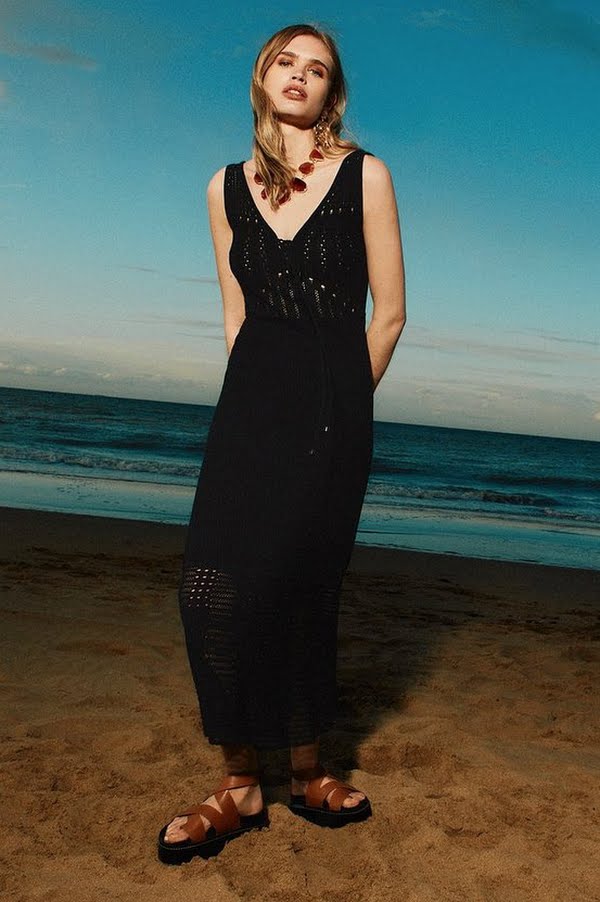 Crochet halter dress, Karen Millen
Swap out your knitted jumpers for an equally cosy, crocheted dress. The breathable material allows for both day time and night time wear (a versatility you usually wouldn't get with a long, black dress). You can match it with strappy, leather platforms and a clunky necklace, a denim jacket and boots or a floppy hat and flip flops.
4. White jeans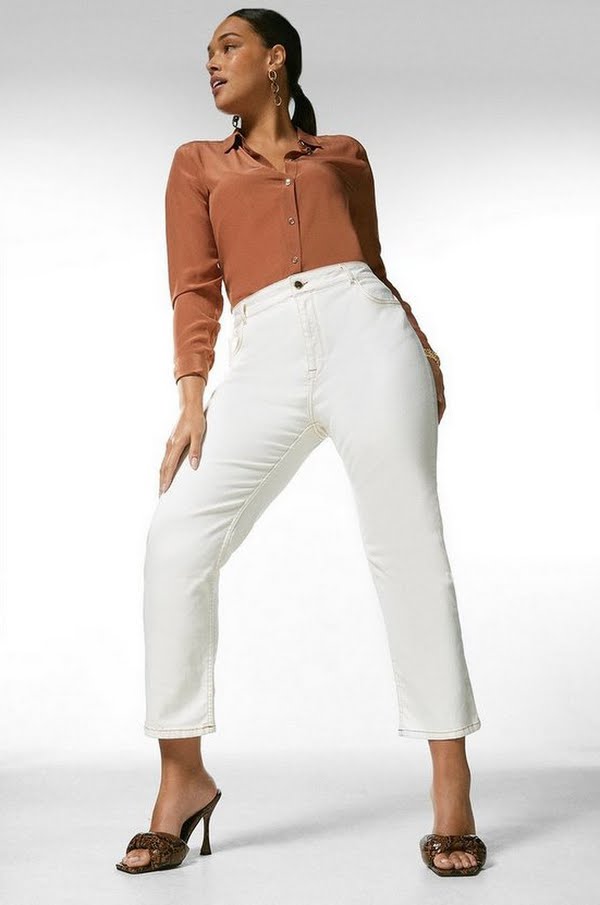 Curve City straight cut jeans, Karen Millen
No summer wardrobe would be complete without a pair of white jeans. This pair is straight cut with tan stitching, adding a unique take on a must-have classic. Tuck in your favourite coloured blouse and slip into small heels or wear it with a grungy band T-shirt and runners – there's countless ways to change these up and keep your outfits fresh.
5. Stitched leather bralet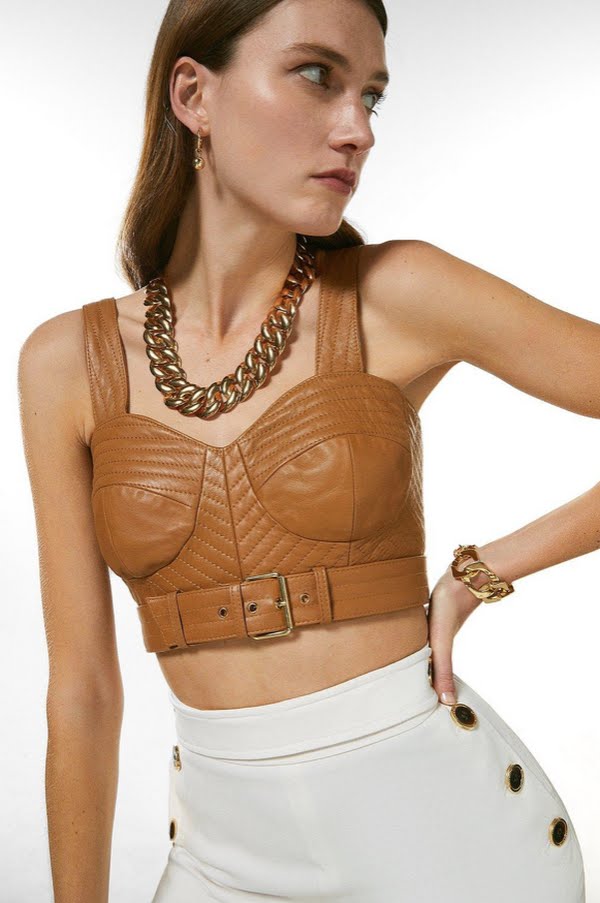 Cashew stitched leather bralet, Karen Millen
The key to picking out an 
adaptable bralet
 is searching for style AND functionality. This one comes in a gorgeous cashew colour, has structured cups and an adjustable belt so you can wear it comfortably and confidently. Throw it on with a pair of white trousers, high-waisted skinny jeans, a midi skirt, denim shorts – its versatility is endless.
6. Ribbed Vest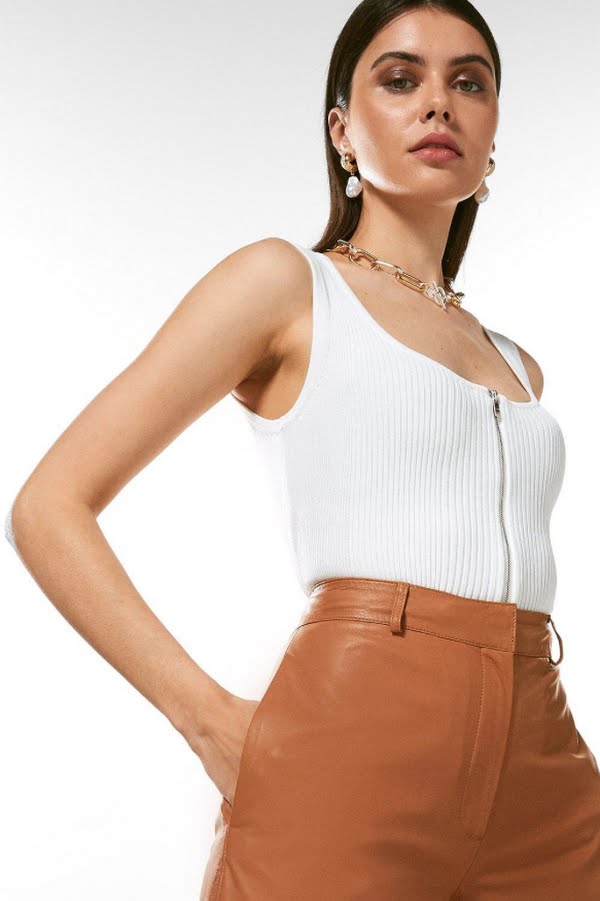 Ribbed zip vest, Karen Millen
This may seem like an obvious one, but the key is choosing a ribbed vest with detail that makes it unique (like a zip or buttons). This will help elevate any outfit you wear it with, whether you pair it with leather trousers, a floral skirt or jeans. Tip: When tucking it in, add a belt for a distinctive look.
7. White blazer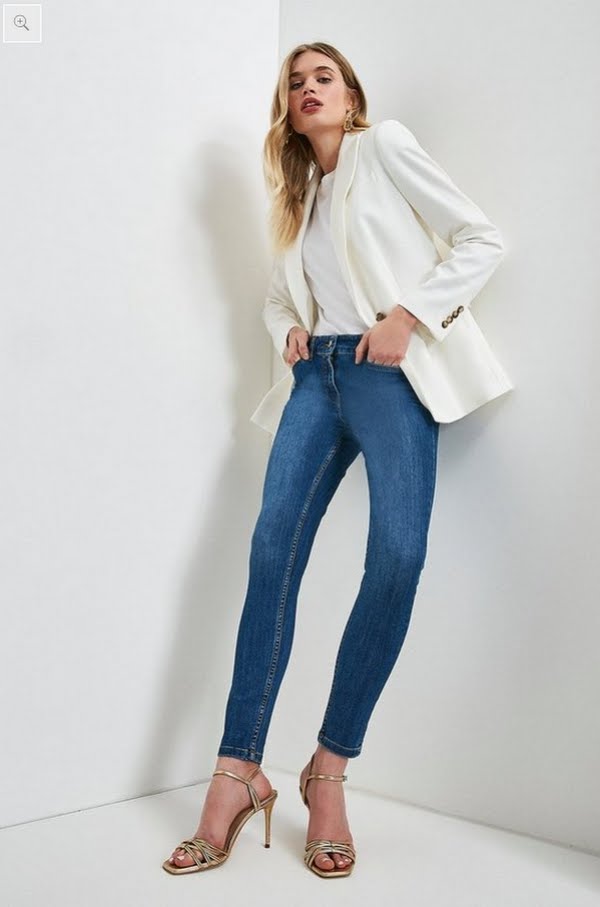 White tailored blazer, Karen Millen
You'd be surprised with how many times you can get away with wearing a white blazer (need link). Throw it on over a T-shirt and jeans for a classic summer outfit or pair it with a lacy bralet and heels for chic, date night look.
---
Karen Millen's design philosophy is articulated through a collection of versatile offerings that can be slipped into your existing wardrobe with ease. Think elevated basics, elegant occasionwear and tailoring that fits like a glove. They transcend catwalk trends in favour of sustainable design, championing forever pieces that are endlessly appealing and always relevant. Don't miss their new and inclusive plus size clothing edit Curve.