This new pre-loved fashion website is going to completely change the way you shop second hand
---
Style Swap is a new fashion resale platform that launched last month.
Hoping to simplify the pre-loved fashion shopping experience to make it both accessible and enjoyable, StyleSwap aims to bring new levels of positivity to the second hand world. And with the learnings of COP26 still fresh in our minds, founder Josephine Waddington couldn't have timed things better. 
An ex-designer herself (she was in womenswear for the best part of 15 years), Jo started her career in the fast fashion world but while she loves clothes and thrives off the creativity, she quickly became disillusioned with the industry.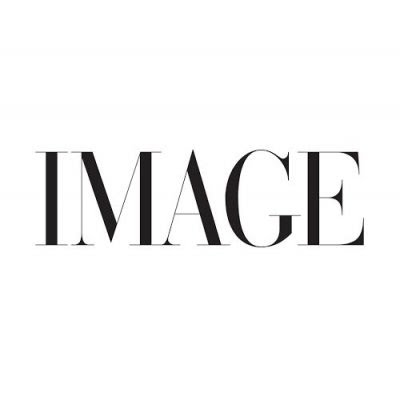 Asked if there was a specific lightbulb that went off and made her realise she needed out, Jo recalls one brunch with a "back of the napkin moment", but it was also a gradual realisation over time. Her view of fashion had de-aligned with the environment and she no longer felt that she could justify working in an industry that was fuelling the problem. Inspired to make a positive change and actually do something to disrupt the system, Jo was awarded a sustainability and innovation grant by Innovate UK which enabled her to set about building a team of experts to help her. 
Together they spent the majority of lockdown creating an artificial intelligence-based technology that would help to simplify the second-hand shopping experience for the better. "There wasn't really a moment to be bored or unengaged with all the work that we had to do building the platform up," she laughs. 
So, how does it work?
The AI technology personalises each user's shopping experience based on their own distinct style and body shape, with the option to shop "by fit", "by aesthetic", "by moment", or "by expression". All available products are shown on real people with their own unique style, which automatically makes it much easier for shoppers to imagine how the item would look/feel on their own bodies. 
All resale items must pass a quality test with the StyleSwap team vetting and vetoing any product that doesn't meet its premium to luxury standards and condition criteria. Sellers must submit products for approval before anything is listed live on site, with the only other stipulation being that products are ready-to-wear and meet the minimum RRP of £150. Home to any number of high-end brands, you'll find the likes of Rat and Boa, Aje, Ganni, Gucci, Zimmerman, Dior and Jacquemus amongst the platform's online catalogue.
Explaining the concept to me, Jo compares it to being sort of like a personalised second-hand shopping experience.
"The whole platform is built on your personal taste levels and size and body shape. So, in terms of inclusivity, yes, it's sort of encapsulated within the way that we've structured the shop and the platform. You can tell stylists your size, your colour and print preferences, your body shape, your height, what fashion details you like… the kind of things that go through your head when you walk into a physical shop, but the idea is to make second-hand shopping easier than it is to buy new fashion."
"StyleSwap knows that consumers are waking up to the true impact of fashion," Jo notes. Not only that, but people want to start monetising their wardrobes too – as highlighted by other second-hand apps such as Depop. The problem with fast fashion and overconsumption (alongside the obvious ethical and environmental issues), is that these clothes don't have value, which means they ultimately end up in landfill. 
StyleSwap was created to combat this and to help people feel happier about their fashion choices. 
How so? By striving to educate and mobilise women to fight the wasteful nature of fast fashion, whilst never having to compromise on their style. As noted above, it also makes the second-hand shopping experience far easier as users can avoid trawling through pages and pages of products by taking a quick fashion quiz before starting. This means that the technology can better understand your tastes and suggest products accordingly. 
The process of selling second-hand fashion has been inherently quite hard and slow, but StyleSwap's technology combats this by promoting pieces in the relevant categories – sort of like how hashtags work. If you flag that you like v-neck dresses and the colour red, for example, then you'll be shown items that fit this description. 
Overflowing wardrobes
"After this very long period of our fast-fashion ruling and the era of overconsumption – just buying, buying, buying – we're sort of turning a bit of a corner and the result of that era has been these overflowing, chaotic wardrobes that you almost need to re-mortgage the house to build an extension to accommodate." It's all very Carrie Bradshaw putting clothes in the oven… except we don't have the excuse of tiny Manhattan apartments to rationalise such practices. "It's a national epidemic in and of itself," Jo rightly points out. 
One that even she has fallen victim to herself in the past. "I experienced this overflowing wardrobe stress myself. It kind of gave rise to this huge feeling of guilt… guilt about how much money I'd spent on this fashion and then a pang of slightly secondary guilt that I'd spent all this money but I wouldn't be getting anything back. The section of my wardrobe that was fast fashion had no resale value whatsoever…We're providing a solution to those with an overflowing wardrobe and on the other side of things, a solution for the customer who maybe can't afford to buy premium and luxury brand new," she later adds. "It's a multi-faceted benefit."
Content is a distinct shift in direction from other resale platforms which usually see garments photographed hung up on the back of a door or in a wrinkled heap on someone's bed. Here, the focus is on creating as aesthetically pleasing a look as possible. You want people to buy your pre-loved items, so why wouldn't you try to showcase them in the best light possible? 
Pre-loved vs brand-new
"Once you take a garment off its glossy, expensive-looking hanger… everything else falls away. It's in the buyer's hands how this garment looks good from that moment forward." Admitting that, as a designer, her heart breaks when she sees these luxury items in varying states of disarray, Jo says that StyleSwap encourages users to prolong the life of such goods for as long as possible. "I know how much blood, sweat, and tears have gone into these luxury items. They deserve a longer life because of the workmanship and money that's gone into those pieces. It's total nonsense that it stops there," she says of the practice of wearing garments only once. 
Clothing production has doubled in the past 15 years, but the number of times an item is being worn has decreased by 36%. In even more worrying news, global clothing consumption is projected to rise by 63% by the time 2030 rolls around… that's less than a decade away. As it stands, the fashion industry is currently responsible for 10% of the world's annual global emissions – more than that of all international flights and maritime shipping combined. The figures are scary, but the good news is that 93% of women surveyed want to buy pre-owned fashion so the appetite for pre-loved is there, it just needs to be catered to. 
"A second-hand item is every bit as good as fresh off the runway," Jo continues. "Really what is the difference between a brand new item of clothing and a second-hand item of clothing bar the fact that it has crossed the shop floor threshold into the public sphere? Some of it is valuing the glossy bag, the visual merchandising, the fancy tissue paper, the lovely swing tickets… but that all kind of falls away, and then all you have is this dress. 
"I founded StyleSwap as I felt strongly that I wanted to positively contribute to the much-needed change in our fashion industry. I have always loved the art of shopping, expressing style is a liberating experience. I wanted to show customers that you can look great and be creative. StyleSwap is good for the planet and great for your wallet."
What's next for StyleSwap? 
Without giving too much away, Jo notes that the team is in talks to partner with a number of different trailblazers to help promote both the platform and the circular fashion economy. "We are under discussion with some celebrities on who we can partner with to kind of get the word out and I guess leverage their profile for the greater purpose of improving the negative impact that the fashion industry has on the planet and on local communities." 
So, watch this space as an international launch will be soon to follow too – hopefully before the end of the year.