Mary-Kate and Ashley Olsen have given a rare interview about their 'discreet' life
---
"We were raised to be discreet people."
Mary Kate and Ashley Olsen had global fame as the most mass-marketed teenagers on television, from a first TV appearance at nine months old to multiple series and films, albums, books and a ton of tabloid headlines as party girls. Then they gave up all that to create The Row and became increasingly reclusive, only being spotted together by paparazzi outside their New York offices.
So their new interview with I-D is a rare one. It coincides with the 15th anniversary of their luxury fashion brand The Row, the antithesis of the celebrity fashion line.
What makes Mary Kate and Ashley Olsen's label so popular, despite being made up of unassuming, everyday clothing essentials at astronomical prices, is quality. Where fashion is always chasing the next big trend, The Row focuses on perfecting the basics; the first piece created was a plain white t-shirt that took a year and a half to design. The Row looks expensive while being inconspicuous but with subtle codes; neutral tones, structured tailoring, no logos – quiet. In essence, miles away from the shouty, ostentatious clothing of your typical Instagram style set, although this surprising outfit all over social media has become summer's most wanted, thanks to Rosie Huntington-Whiteley, Kendall Jenner and Jennifer Lawrence.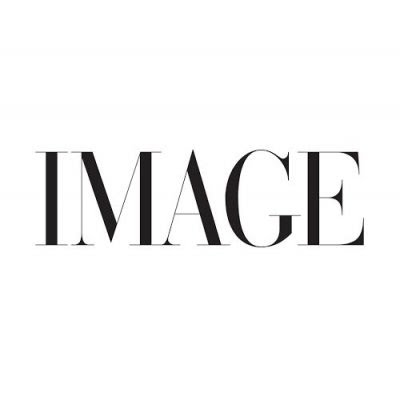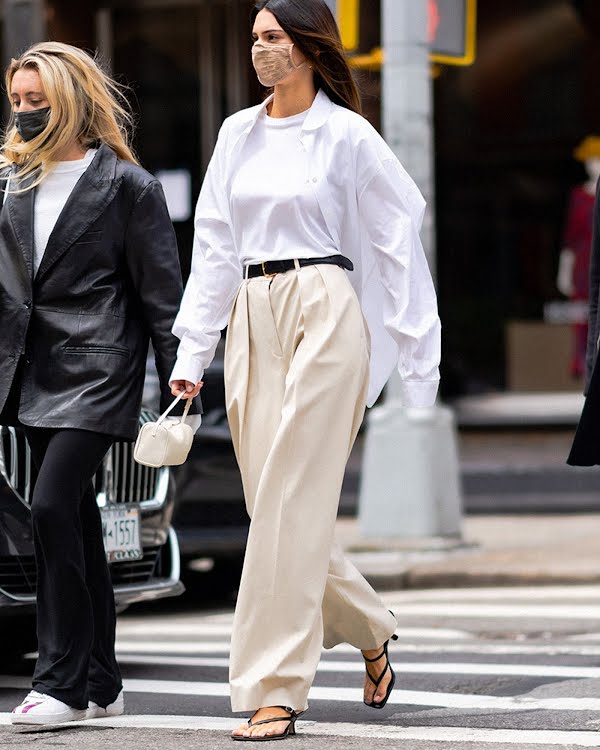 Kendall Jenner in The Row trousers and the chic, minimal outfit formula all over Instagram
"We didn't want to be in front of it, we didn't necessarily even want to let people know it was us," says Ashley. "It was really about the product, to the point where we were like: Who could we get to front this so that we don't have to? I think, to this day, you'll see we really put the product first." As Mary-Kate puts it, they are "discreet people. That's how we were raised."
"I think we're very much perfectionists and hard workers and we've always been hard workers," Mary-Kate says. "So, I am happy that people look at it as a perfect product, or products that feel complete, or whole. I think the reason that we do fashion is to constantly try to fix our imperfections, and you always have next season to do that. It's also our job to find every imperfection in there to make sure that we're constantly pushing ourselves and training our eyes and making sure everyone is served. Just evolving and learning."
They make a good professional duo. "We like working together and we like having that dialogue. I think it helps harden your ideas to be able to hear them out loud, to speak something through," says Ashley. "You know, we definitely go by intuition and instinct and it can either confirm that feeling, or if we're both not feeling right about something, for some reason, we just don't do it. Our instincts are kind of the same. But I think what's great is that we have each other to lean on."
The interview includes quotes from several names and fans of Mary-Kate and Ashley Olsen and The Row, including Gigi Hadid, Zoë Kravitz and Jonah Hill, which explains that great picture of Zoë Kravitz and Jonah Hill that spawned a thousand memes.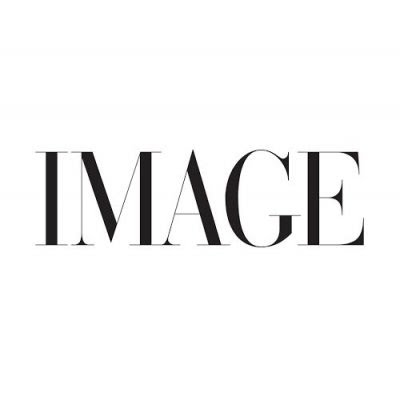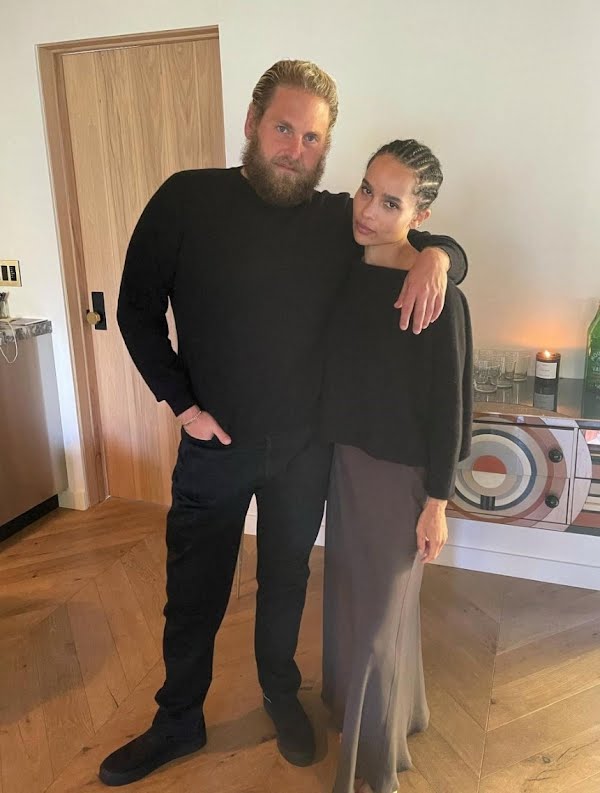 Zoë Kravitz and Jonah Hill wearing The Row 
"About four years ago, my friend Karina was wearing one of their bags: the cutest little velvet pouch bag I had ever seen," says Zoë Kravitz. "I immediately bought one and then I was hooked."
Gigi Hadid, who has walked in The Row fashion shows, says that she loves the clothes for their discretion and the designers for their hard work. "I guess they're aware of [being photographed], but whether or not they are, it seems like that's what they've designed for," Gigi Hadid says. "It's very liberating when you are one of the most photographed people, including them, to be like, 'This can make me look chic and feel protected.' It makes me not have to deal with questioning. They've really been inspirational for me in terms of not going with what's expected, with the quick dollar or something that's easy. I love that if you walked into the store, you wouldn't necessarily know that Mary-Kate and Ashley were involved, but you'd know that [the clothes are] of the highest quality and designed beautifully. When you go into their office and you see their desks you can tell that they work there. They're there every day, and their desks are within and amongst the people that work with them at the office. I really respect that."
"I think because they came from being kid stars – which I wouldn't usually associate with great style – when they started dressing with incredible taste it was a bigger mind-blow for people because it shattered the image that people had of them in their minds," says Jonah Hill. "I think both women move with extreme taste without ever being gaudy. I like that they don't chase trends. They essentially do what they do and do it better than anyone else without chasing a fad. I think you will be safe in 20 years in any photograph where you're wearing The Row. There won't be a, 'What the hell was I thinking?' moment."
Read the interview in full here.
Photography via Instagram.