Irish fashion boutiques in a pandemic: Nicki Hoyne on running a luxury fashion brand online
---
In the second of a three-part series looking at Irish fashion boutique owners and the impact of the pandemic, we chat with Nicki Hoyne about launching a new collection in the midst of such global chaos.
Running a business is no easy feat, whatever the circumstances. From finances to staffing to rent, there's a lot to take into account. Not something entrepreneurs jump into lightly, months (if not years) of planning often go into opening a business and so it's always particularly soul-crushing when things don't work out. As with most things in life though, it's only when the going gets tough that you truly find out what you're made of.
Planning ahead is one thing, preparing for the onset of a global pandemic quite another. Most business owners have had to roll with the punches, but there's only so much a person can take before needing to reevaluate things.
Several beautiful boutiques across Ireland have been doing just that in recent weeks. Closed for the large majority of this year, the promise of reopening hung just out of reach and for some, the effort needed to grab the dangling string was too much. Some shut their doors for good deciding to focus their efforts elsewhere instead, some maintained their online website in lieu of an actual brick and mortar shop, and some continue trying to balance it all. I spoke to three different fashion retail owners about how the past year has affected them.
Nicki Hoyne
Unlike Fiona Smyth of The Harlequin who we spoke to last week, Nicki Hoyne has always worked exclusively online. Originally from Kilkenny, she was living between there and London up until a week-long visit home last March turned into a more permanent return to the Emerald Isle. The woman behind My Shining Armour – an online fashion and accessories store that she founded back in 2014 – Nicki already had years of experience under her belt, so you could say that she was well set up to run a successful business remotely.
"I started my business kind of thinking I'd move on and be mobile, so I started My Shining Armour in 2014 and kind of rolled that early Instagram wave, where you could put something on Instagram and it would sell out. It was so creative and exciting and very innovative at the time to have an online store," she told me. 
Honing in on the minute details from the very beginning, the utmost love and care went into all aspects of the business – even down to the packaging which included jellies and personalised notes, something that seems like the norm nowadays but was ahead of the curve back then. Often advised to skrimp on what some considered unnecessary add ons, Nicki wasn't willing to compromise. 
It was about the whole experience. It was about emotionally connecting with people even though it was online.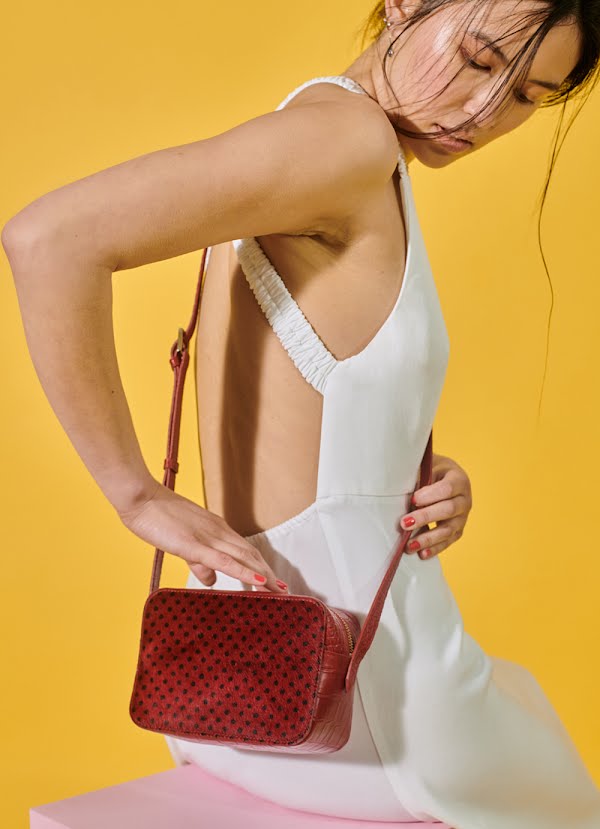 Fast forward to 2018, and the whole "Instagram thing" was becoming much more prevalent.
Always looking for the next big thing, Nicki set her sights elsewhere.  "I see trends and then when they're everywhere, I move on. I came to the point where it was hard to differentiate." Aspiring to do more but feeling a little confined by existing obligations, Nicki decided to sell in 2019. Wanting for it to "go on and be something great", she knew that she couldn't give other projects her full attention without calling it a day on My Shining Armour first. 
Deciding to wait until she found someone who was just right to pass things over to, she set herself the deadline of January 2020 – if she hadn't sold it by then, she'd just shut the whole thing down. Then Covid hit. "I decided to just leave it tick away. I do a lot of investing stocks and stuff so I knew the market. In actual fact, I'd taken My Shining Armour and made it recession-proof as much as I could," she said. 
Just going for it
Quietly confident that the business would continue to tip away in the background, she still had big plans in the pipeline, so instead of waiting for everything to fall into place as initially planned, she put her head down and "just went for it" with her new collection. 
Blessed with time that she probably wouldn't have had otherwise, Nicki dedicated herself to the new project with gusto. While the pandemic posed a lot of uncertainties for other businesses, she kept herself busy by focusing on the positives. "It was exciting, I was virtually meeting new people all the time. I had a lot of meetings with suppliers, manufacturers, consultants… all these different kinds of people and it was very exciting."
Moving away from My Shining Armour and deciding to launch the new collection under her own name instead, the main challenge came with trying to build her following up again – something she described as both "daunting" and "annoying". 
Announcing the launch of her new collection by drip-feeding information to followers, she hooked people in through storytelling. And it worked, as – save for a few minor production setbacks – the outpouring of love for the new line has been phenomenal according to Nicki. Many others might have thrown their hands up in a huff, but she held strong throughout it all, laughing "maybe a flat, sparkly shoe isn't the worst thing to be launching now". 
It's a terrible time to start a fashion business, but maybe it's a great time because there's no one else really doing it.
"People are at home, they're shopping online, they want stories. They want to buy Irish, they want to buy independent, they want sustainability."
Consumers don't necessarily always know what it is they want, but their habits are changing. And they were even in pre-pandemic times. Tuned into matters of sustainability now more than ever, purchasing from reliable sources has become of the utmost importance to shoppers and the new collection has a renewed focus on just that – perhaps the key difference between Nicki's new line and her first love, My Shining Armour.
"My Shining Armour was kind of about consumption and that's really what I lost the love for – that constant more, more, more. I don't need more stuff. I think I changed, the market changed, consumers changed and it just didn't match anymore."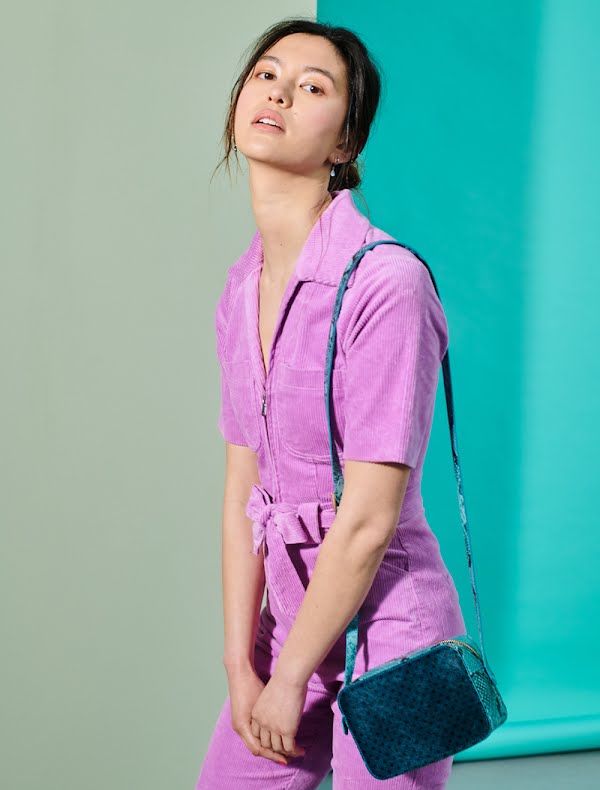 Asked what she thinks the future of retail is, Nicki was confident in her response. 
The pop-up shop was the thing of the 2010s. The concept store is the future of retail. Power in numbers.
"I think it is an amazing time to be a small Irish niche brand. It's the best time to be a small seller. I don't think independents have had such a moment. The high streets are all the same but people want something new and different."
Which is where the concept store comes in. "In Ireland, the Irish shops do so well. If you're a tourist and you come to Ireland, you want something Irish. You don't walk in and go, 'Oh, there's a pair of Nikes that I saw in my local mall'. So, I think there's definitely a discovery happening and there's a move away from fast fashion and everyone being the same."
You can shop Nicki's latest collection over on her website here.
Check back in next Saturday when we will speak to business owner Sharon Messitt about her boutique The Little Geek Shack. Imagery via Nicki Hoyne.