70 percent of clothing and shoes end up in landfill. Many items containing microplastics that will take years to degrade. Fashion production is now the planet's third largest polluter, creating more CO2 every year than shipping and aviation combined. But with fast fashion everywhere on social media, how can teens resist? Amanda Cassidy reports
My 12 year-old-daughter and her friends are on a mission. It's Saturday afternoon in Dundrum shopping center and they are determined to enjoy a long-awaited two hours of freedom. As we park, I ask them where they are headed first. Pennys, they reply in unison.
A Pennys haul is all the talk at school where tweens chat fashion in terms of how many tops they can get for their 20 or 30 euro. It's no wonder their first stop ends up being fast fashion brands, where trends are quickly replicated.
Excess
Being a teenager has always been tough, but in today's constantly plugged in culture, it's a minefield. There's the relentless emphasis on appearances and possessions, the impact of influencers and what they consume online. It can be tricky, against this backdrop, to say the right thing when it comes to the impact fast fashion and how we should be consuming less.
Young consumers need to have reasons to support eco-conscious gens that also don't damage their tiny wallets.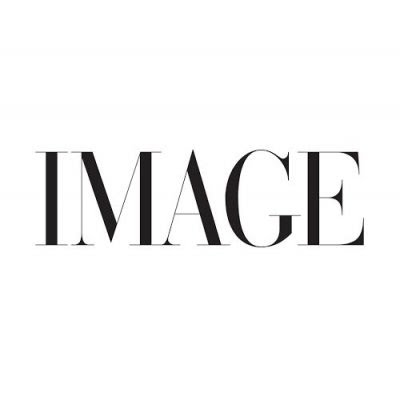 Despite increasing concern of the industry, the success of fashion fashion retailers seems to show no signs of slowing among this age group. In fact, even young teens are reporting that social media has amplified those habits with new fashion trends moving fasting than ever, and brand even faster retrilers making unbelievably cheap items to help them keep up.
Carousel
We all love the rush of a good cheap find but young consumers need to have reasons to support eco-conscious gens that also don't damage their tiny wallets.
In a recent shopping and retail report, 13-39 year olds admitted that half would choose fast fashion stores given the choice, with young females even more likely to be fast fashion shoppers.
Along with the usual culprits, online retailers with massive catalogues of quickly-turned around rotating trends are capturing this market.
It's easy to look through the endless options and have them arrive a few days later.
Ethical
By buying in charity shops you are voting with your money, influencing larger companies to reduce production and consumption of harmful materials
The data also shows that most teenagers would prefer to buy fewer better quality clothes rather than a lot of less expensive, lower quality clothes. But the allure of affordable prices especially when they have limited money seems to be creating a concerning habit.
Young people who reply on pocket money, a weekend job or birthday money want to shop independently, and keep up with trends without going bankrupt. But instead of running to well-known high-street retailers that sell cheap clothing and support fast fashion, June Tinsley from NCBI says she'd love to see this age group being educated to shop more ethically.
"By both donating old clothes and shopping directly in charity shopes you are giving clothes a much longer lifespan and keeping them out of landfill where they cause so much damage to the environment.  You are also voting with your money, influencing larger companies to reduce production and consumption of harmful materials."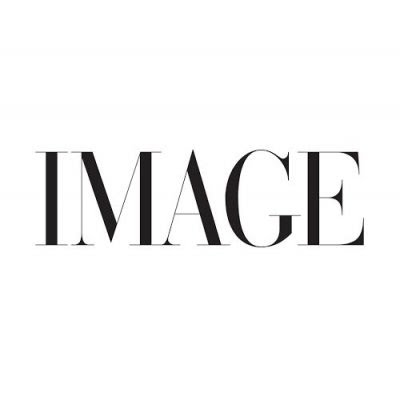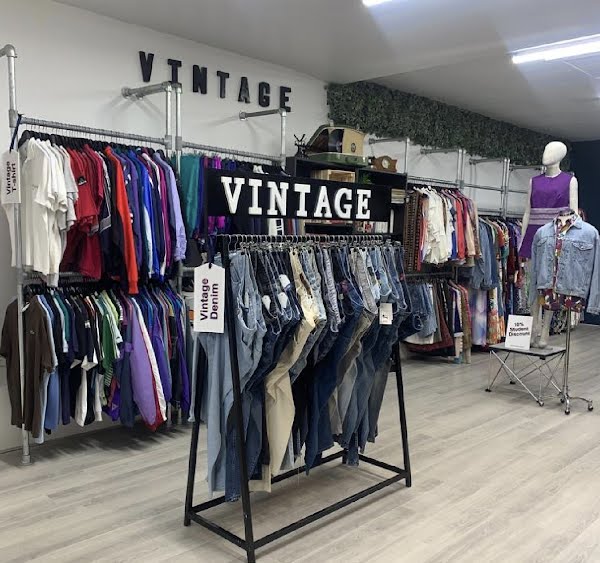 The damaging effects of fast fashion on the planet is ever increasing. And though students in TY work towards sustainable fashion goals, it seems to be that there is no dissuasion when it comes to younger children at the start of their shopping habit journey.
Unique
The fashion industry is the second largest polluter in the world, just after the oil industry. A mind boggling 100 billion items of clothing are produced each year. And three out of five fashion garments end up in landfill within a year of purchase. This isn't sustainable.
NCBI has 130 shops across the country, stocking quality top-fashion clothes, accessories, homeware and in some stores furniture. June Tinsley says she is starting to see the draw of this boutique style of unique and excletic items.
"Our layout, particularly in the newer stores, boasts a mix of recycled and natural materials which oozes a boutique style, challenging people's perceptions of what charity shopping is like.
While much of our stock are pre-loved items from generous donations received from the public, there is also an extensive range of new items from our partners including Clare's Accessories, Tesco and New Look who gift their end-of-line or seasonal stock to us. Recently, the shops extended it's Vintage collection to 30 of its stores countrywide.
This was piloted in some shops before Christmas and proved exceptionally popular particularly among the student population because of the price and quality of items available."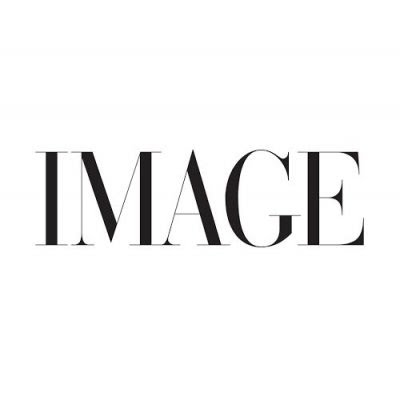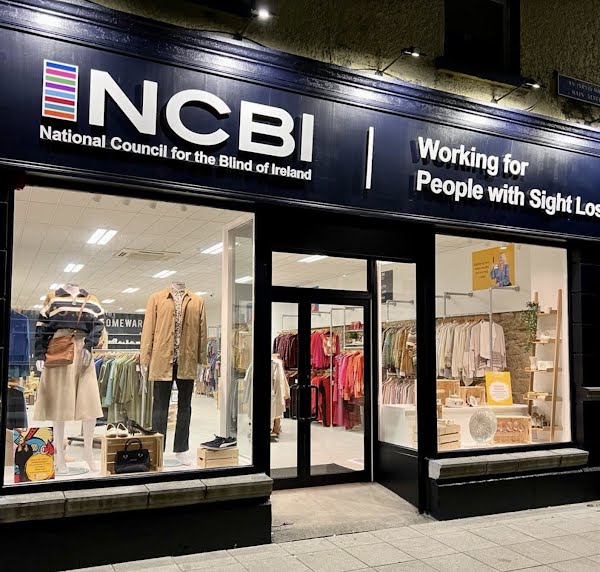 Education
The first step towards steering our teens away from fast fashion, is to trust your child's intellect. You may be surprised at their sensitivity towards the topic. It's up to us to point out the alternatives. There's also no point in lecturing your child on the environment unless you are up to date yourself.
Unravel, a video about garment recyclers in India, helps quantify the amount of clothing we buy without much thought while The True Cost is a documentary (PG13) about the true fallout of buying cheap, poor quality clothes. We also need to lead by example – showing our children how to style the same clothes a few different ways, or to assert their uniqueness by buying something apart from the mindless copies of clothes available online.
It's also important to emphasis the joy of giving back while shopping sustainably. Without charity shops, there wouldn't be the funds to provide frontline services to those in Ireland that need it most.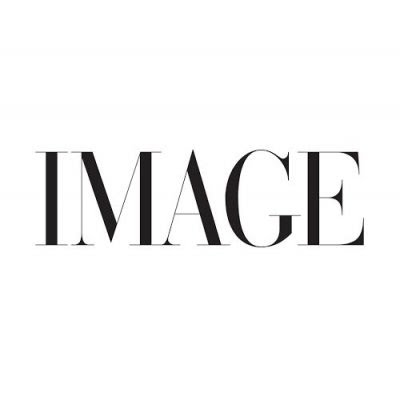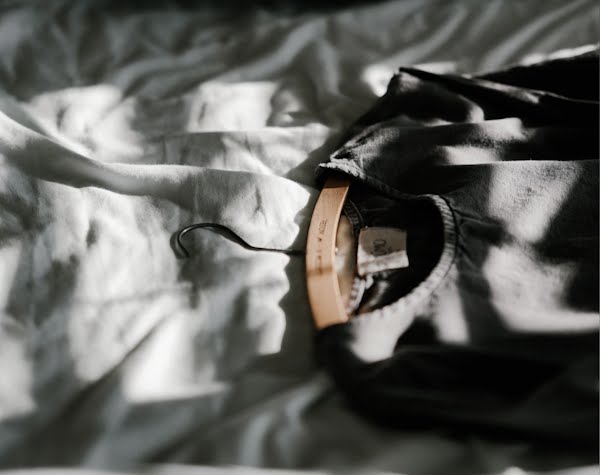 "NCBI chain of shops help those who are blind or vision impaired So buying pre-loved, you are supporting and empowering the 55,000 children and adults living with significant sight loss. Our frontline services delivers quality vision rehabilitation, technology, sports, counselling, and open pathways to education, employment, and full participation in community and public life. "
Encouraging this generation to shop and donate in charity shops is a win-win for everyone. Quality stock and very low prices, help save the planet and offering ongoing support to those who need it most.