---
It's hard not to feel foolish when you're puffing up your cheeks and pulling your ears on camera. I'm in the middle of a virtual face yoga session, of all things, with expert skin therapist Agnes Gajewska. Thankfully, she's used to this and lets out an easy laugh with me between exercises. Pre-pandemic, Agnes was leading popular face yoga sessions at Essentials Beauty and Skincare Clinic in Dublin.
We start with the nasal and mouth area, pinching our cheek muscles from chin to ear, and I immediately see a physical response; a rosy glow of dots appear as I lift my fingers from my face. "This will help sculpt your cheekbones and lift sagging skin," Agnes explains. This is the whole idea behind face yoga – performing a series of movements and self-massage to build muscle and tone the face, pulling skin tighter and reducing fine lines and wrinkles.
When we move towards the neck area, I realise how much tension I hold there. "Posture is so important, especially when we're in front of the computer all day," she says. I find immediate relief when she instructs me to "kiss the sky" – a neck stretch that looks exactly how it sounds. We lift our chin to the ceiling, pucker up and make loud kissing noises ten times.
"We spend the day with our heads down, reading or scrolling on our phones," Agnes says, "so we should be correcting our posture." This stretch works the muscles while releasing tension along the length of the jawline. Perhaps the weirdest exercise we do, though, is the buccal massage. With clean hands, Agnes tells me to place my right thumb inside my left cheek with my index finger on top of the skin, massaging in a triangle movement, from the nose to the ear to the jaw. "It's a really effective technique because you are working from the inside out, sculpting the cheek and bringing oxygen to the muscles."
A natural born sceptic, I did my research before I signed up for the session and was surprised at the amount of scientific support I found. One study published in a leading dermatology journal asked a group of women (aged 40 to 65) in the US to practise face yoga for 30 minutes a day for eight weeks, then every other day for 12. At the end, a panel of dermatologists determined they looked about three years younger. To be fair, maybe just setting aside 30 minutes each day for themselves also worked some magic!
Anti-ageing is just one of the technique's many benefits. Agnes instructs me to pick up my gua sha, a jade stone shaped like an elongated heart, and draw it along pressure points on my eyebrows, nose, cheeks and jaw. This can improve circulation and relieve tension held in those key areas.
The skin therapist recommends this exercise to her clients who suffer from allergies, migraines and temporomandibular disorder (TMD), saying that they find tension and pain relief in regular face yoga sessions. Her classes are unique in this way, combining a range of techniques, including facial exercises, gua sha tools, cupping, buccal massage and aesthetic taping (for target areas). As we near the end of our session, Agnes demonstrates the best kinesio tape patterns for reducing wrinkles. I carefully arrange bits of colourful tape in a circle around each eye to target the pressure points said to reduce puffy eye bags and dark circles by improving circulation.
It needs to be left in place overnight to work, and while I look more like I am going to Electric Picnic than bed, I am shocked to see the results the next morning. I remove the tape to find my under-eye area lighter and fuller – a vast improvement from the day before. While face yoga is a newer trend in Ireland, it's easy to see why celebrities like Meghan Markle, Jennifer Aniston, Madonna and Cindy Crawford have been practising it for years. It offers a safer, non-invasive alternative to Botox and fillers, and it only takes a few minutes a day.
As a mother of two young children, Agnes understands we don't always have time to treat ourselves, but on particularly busy days, she practises face yoga while watching TV, facial cleansing or tidying the house. She hopes to launch online classes soon to train people so they can practise at home. And while I was wary at first, I can easily say that I will happily sign up before turning to more invasive cosmetic fixes.
SKIN TIGHT TOOLS
The Monica Tolan Cryo Therapy Globes, €99, five-minute beauty tool lives in your freezer; the globes harness the benefits of cold therapy to reduce inflammation and redness.
The Alex Steinherr x Primark Skincare Facial Stone Roller, €7, is a favourite from beauty influencer Alex Steinherr's latest collaboration with Primark.
Made with aventurine jade, the ESPA contour massage tool, €45, works to cool and soothe tired and puffy skin.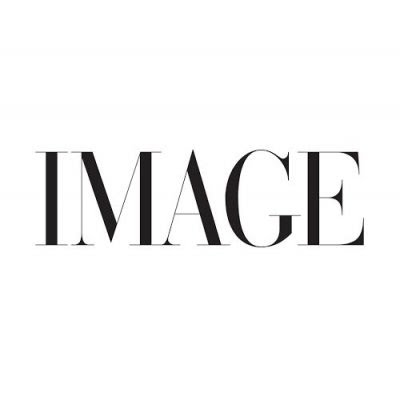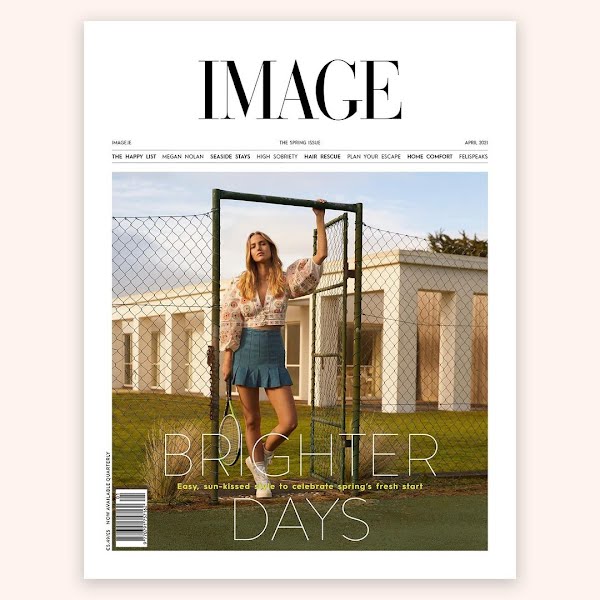 This article originally appeared in the Spring issue of IMAGE, on shelves now.