Cheat your way to a year-round summer glow with tan drops.
Alright, hands up if you were expecting that after this many months of make-up free days you'd have the skin of a toddler. I've been diligent with my skincare, but my skin doesn't care.
Fair enough, my screen time is averaging somewhere around 22 hours a day, my time spent outdoors is averaging somewhere around four minutes a day and being home all day feels a little bit like Christmas so I'm in a perpetual state of eating. And yet, I had imagined that no make-up days would mean good skin days but nope, grey-faced as ever.
Still, I'd rather step on a plug than put make-up on at the moment. I haven't felt that way for all of lockdown, but this long in, having completed Netflix, baked banana bread, made a QuaranTucci negroni and taught myself to play Still D.R.E. on the keyboard, I've reached a state of ennui that even red lipstick can't shift.
I'm still fake tanning religiously, more than I ever did in the time BC (before corona). Whatever it takes to feel alive, you know, and for me, that's looking good in a white tee and coral lipstick.
Tan drops felt like a bit too much faff pre-pandemic, as if I had anywhere to be, I'd wear make-up. Tan drops, I thought, were for the already toddler-skinned among us, those who can wear the sheer, translucent Glossier Skin Tint as a foundation, those looking for a sheer glow who didn't need to cheat their way to it with enough make-up to get a Kardashian ready for the Met Gala.
Well look, I'll have to admit I was wrong now and shouldn't have been saving tanning drops recommendations for boys and the baby-faced among us. I've been working my way through my stash of facial tan drops and found the same mood-boosting, pick-me-up, self-confidence hit that I used to get from a spray tan.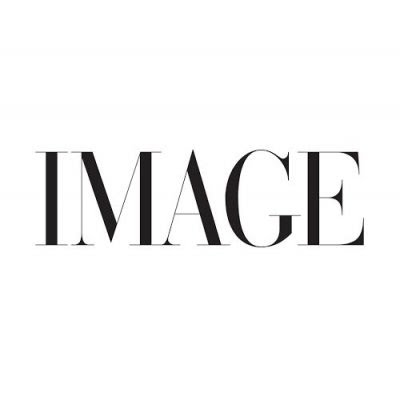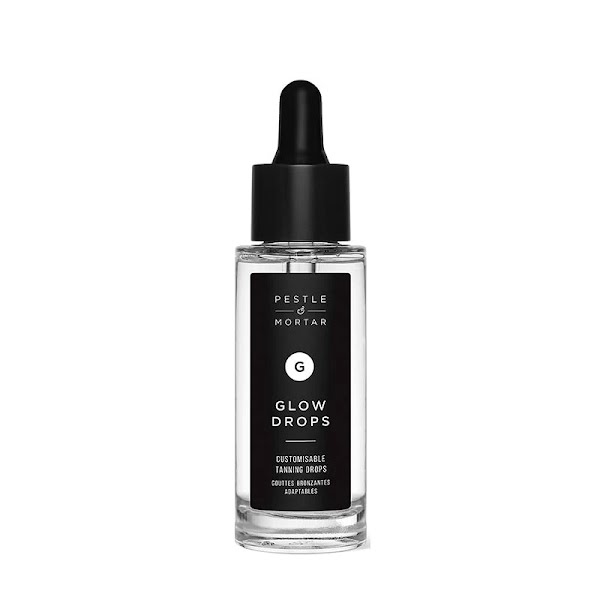 Pestle & Mortar Glow Drops, €38
The newest launch of the bunch comes from Irish cult skincare brand Pestle & Mortar. Their new Glow Drops, €38, bring the same level of efficacy and effortless, less-is-more approach to beauty the brand is known for. Enriched with hyaluronic acid, which Pestle & Mortar is famous for, the new Glow Drops are especially good because they don't cause any pesky dry patches or breakouts on the skin. "They're customisable tanning drops that you use at night time," founder Sonia Deasy says over Zoom. "Pop in as many from two to eight drops into your moisturiser depending on what level of glow or how dark you wish to go. Sometimes DHA, the tanning ingredient, can be drying to your skin and it's going to break you out, but because Glow Drops is formulated with hyaluronic acid, this negates that, so you're not going to end up with those dry patches on your skin. We are only using the best ingredients for your skin."
St Tropez Purity Vitamins Bronzing Water Serum, €25.50
St Tropez's Purity Vitamins Bronzing Water Serum, €25.50, is a gel texture face tan that doesn't smell like cheap shower gel and comes packed with vitamins like vitamin C, vitamin D and skin-plumping hyaluronic acid. Four hours after applying it, I was glowy skinned and bronzed like I spent a day in the sunshine.
Isle of Paradise Self Tanning Drops, €19.95
My next foray into facial tanning was with Isle of Paradise, created by British tanning guru Jules Von Hep. The Isle of Paradise Tanning Drops, €19.95, come in Light, Medium and Dark, with a little pipette that makes you feel like a scientist, plus they're colour-corrective to conceal your dark circles and redness.
Tan Luxe The Face Illuminating Self-Tan Drops, €18
Tan Luxe's The Face Illuminating Self-Tan Drops, €18, probably get the most air time in the tan drop world and come infused with skin brightening and smoothing aloe vera, raspberry seed oil and vitamin E.
Oskia London Tanning Drops, €84
Oskia Tanning Drops, €84 are another brand that comes with skin-nourishing properties like amino acids, antioxidants and vitamin C, E and B5, but their real triumph is the encapsulated DHA and melanin complex that gives an immediate tan that is bespoke and natural to match your skin tone and gently deepens over time, like a real tan.
James Read's H20 Tan Drops, €35, offers skin benefits too, with aloe vera water and hyaluronic acid keeping your skin hydrated and glowing.
Post-pandemic, I'll definitely keep up the habit for make-up free, grey-faced days. In terms of technique, with tan drops, it's pretty foolproof. Add a couple of drops into your moisturiser. If you don't feel satisfactorily bronzed by the following morning, add more drops or just ditch the moisturiser and apply the tan drops neat to the skin.
Avoid the hairline and the eyebrows unless you'd like your face to be tinged with a ring of orange and, for God's sake, don't forget to wash your hands afterwards unless you'd like three days of orange palms.
Photography by @lucywilliams02.
We may earn a commission if you buy something from any affiliate links on our site.