27 questions to ask your wedding venue (that brides often forget)
---
Choosing your venue is one of the first and most important things on your to-do list when planning a wedding. Don't forget to ask these questions!
So, your significant other has finally proposed — what's next? For most, finding a wedding venue is at the top of the list. Once you have a date locked in, you can proceed with securing vendors, asking your bridal party, organising save the dates, etc.
Speaking from first-hand experience, choosing the right venue is no easy feat. There's a heap of questions to consider: Do you want a domestic affair or a wedding abroad? Will it be at a hotel, country house, castle, villa or somewhere unique? How many people will you invite? What's the budget? The list goes on…
And while it can be overwhelming, the best thing you can do is make a game plan. Most likely, you'll be emailing several venues at once and arranging viewings (tip: opt for virtual viewings for farther away venues, if you can). There may be a lot of back-and-forth too, so, to help keep things clear, create a list of wedding venue questions to ask after each viewing. This is a great way to ensure that the venue you want ticks all the boxes.
If you're not sure where to start, arrange a coffee date or sit-down time with your partner to prioritise the most important items on your wedding checklist. For instance, if you're both foodies, it could be the menu. If you're music lovers, facilitating a band might be a must. Or, if you want a bigger wedding, you'll need to double check the venue's maximum capacity.
Once you have these priorities in place, you can move on to the finer details, which there are quite a lot of. But don't worry, we've got you covered. Here are some lesser-known questions to remember to ask your wedding venue, from unexpected weather plans to hidden fees.
Wedding venue questions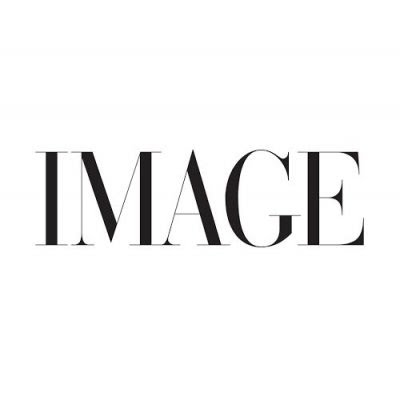 If any part of the day is outdoors, what's the plan if it rains? Is there a covering for the ceremony space? Are there indoor places for photos? Consider what the weather is typically like that time of year.

 If you can, try to tour your venue around the same time as your scheduled date a year before. This way, you can gauge what weather to expect, if there are flowers blooming, etc.

Do they have a preferred vendor list? This can be a great list to choose from, especially when it comes to choosing a photographer. That way, they are already familiar with the venue and know the best spots for photos. Also, make sure to ask if you can choose your own vendors, as some venues require that you choose from their list only. 
What is the venue capacity for guests? While this may seem like an obvious question, there are smaller details that are often overlooked. Ask how many the ceremony room can hold (as these usually have a smaller capacity) and, if choosing a wedding package, what the minimum number of guests required is (this is crucial for your budget).
What are the Day Two options? If you'd like to extend the celebrations, make sure to ask if they have food, accommodation and space available for Day Two. If not, booking a local pub for the second day is a great money-saving option as well.
What's not allowed? If you plan on having bespoke decorations and table centrepieces, ask how much freedom there is in that regard. Also, some venues don't allow children, any alcohol brought in from outside the venue or sparklers/fireworks to celebrate. So, make sure to double check what's

not

allowed.

Are there options for kids' meals and vendors' meals? If so, are they offered at a discounted price?
Where are all the outlets located? For instance, if you want to play music for the ceremony or have a musician plug in their guitar, make sure there's a conveniently located outlet in the room. Also, ask where the band/DJ usually sets up. 
Is there parking available? If so, ask how much space there is, if it costs money and if cars can be left overnight.
Where is the smoking area? You want to make sure it's not too far from the dance floor as people will probably congregate there throughout the night.
Is the bar in the main dining area? The same applies here. You want to make sure everyone stays together and different pockets don't form, leaving the main room empty.
When the dancing starts are any tables moved or cleared away? If so, don't seat older guests or anyone who will need to sit for the night at those tables.
What's the fee breakdown? Ask if there's a separate ceremony fee, if you have to pay for additional hours or to extend the bar, and about the deposit. Most venues have payment plans available too.
Where does the bridal party get ready? If you have one photographer on site, the groom and bride will need to get ready at the same location, so he/she can capture pictures of both parties.
What's the flow of events? Ask about the timeline… is it easy for guests to follow or will you need signs? Also, your photographer will need to know this to plan photos for the day.
It's all in the details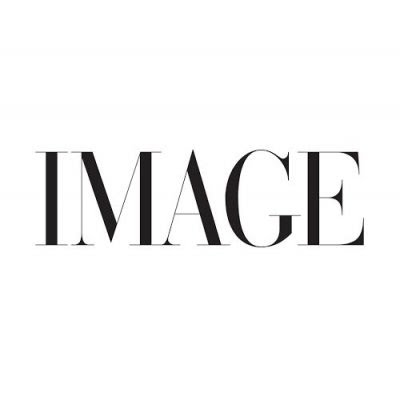 What exactly is provided? Tables, chairs, linens, etc. Is there an inventory you can borrow from? This is a great way to save on other costs.
If you get your own caterer, is there a kitchen they can use?
Is the venue wheelchair-accessible? From the ceremony to the dining room, take note of elevators and ramps if you have any guests who will need them.
Can you use candles/confetti/sparklers/fireworks/food trucks? Anything that might be potentially prohibited or a liability.
Are there heaters or umbrellas for outdoors?
Where are the best places for photos on site? 
Does the venue come with a wedding coordinator? If so, what do they help with?
Is there a sound system and microphones available for speeches?
Are there any noise restrictions to be aware of?
How many restrooms are there and where are they located? It is recommended to have about four per 100 people.
Does the venue have a recycling policy? There's going to be a lot of rubbish after the big day, so if sustainability is on your priority list, this is a great question to ask.
How much accommodation is available? Are there any hotels nearby? Most hotels will block off a certain number of rooms and offer them at discounted rates for wedding guests. Some will provide a shuttle service or taxis to nearby hotels as well.
Do they allow multiple weddings in one day? You want to make sure that the venue prioritises your big day. If they do have multiple weddings, ask how many coordinators are available, and make sure they'll be able to accommodate everything you have planned.
Have a wedding question you'd like answered? DM us on Instagram and we'll do our best to answer them in an upcoming Bride's Guide.