How does Cerave's €13.50 Hydrating Cream-to-Foam Cleanser hold up to the original?
---
Cerave has just introduced a foamy version of its cult cleanser
---
It is quite rare, I think, to find a skincare range that people from all ages and knowledge, from industry experts and dermatologists to those who think a make-up wipe is a skincare routine, can agree upon.
The only one that really comes to mind is Cerave. Already a cult brand in the US before it landed on our shores, Cerave's affordable, no-frills, clinical products have all been hits, from the SA Smoothing Cream (it evaporates rough and bumpy skin on arms and legs) to its cleansers.
I've had both the Hydrating Cleanser and Salicylic Acid Cleanser consistently in my routine since they first landed here, and the SA Smoothing Cream too. It's likely that if you're not already devoted to Hydrating Cleanser, you've certainly seen or heard of it; it's lauded for being so affordable, gentle and hydrating for all skin types. It's routinely recommended by derms for its stellar ingredients; there's hyaluronic acid for keeping the skin hydrated, and ceramides, which reinforce your skin's barrier.
Related: Is a damaged skin barrier the root of your skin issues?
Cerave have just introduced a new formula of the Hydrating Cleanser, Cerave Hydrating Cream-to-Foam Cleanser, €13.50. While foaming cleansers satisfy that internal feeling that without suds and soapiness, you can't be clean, the reality is that most foaming cleansers can leave the skin stripped and feeling tight and dry. So how does Cerave's new formula hold up to the beloved original?
"Gentle enough to use — even on delicate eyelid skin as it's ophthalmologist-tested — to remove make-up, as you would use a regular cream cleanser, this nourishing cream forms a gentle foam with water," explains dermatologist Dr. Michelle Henry. "The foaming mechanism helps to lift dirt and oil more effectively, however, the use of a gentle surfactant in combination with other ingredients that help to support the skin's barrier function leaves the skin hydrated not stripped, meaning even those with dry or sensitive skins can use it."
Cerave cleansers last forever as the bottles are so chunky, making it a great shower cleanser if you like to cleanse your body skin with a proper cleanser in the shower after a workout. It also has a wide pump too so if you need to go for a second cleanse with wet hands, you can just push it down with your arm, but you don't feel too precious about not getting it wet thanks to its affordability.
The hero ingredients in the new launch are ceramides, for barrier protection, amino acids, for hydration, texture and healthy appearance, and hyaluronic acid, for super hydration. It's as creamy on the skin as Hydrating Cleanser, and when water is added it becomes a light foam that rinses off easily, leaving no residue on your skin or feelings of tightness; you're left with clean and comfortable skin. It will definitely take a double cleanse to shift all make-up, but I found overall make-up removal is more powerful than the Hydrating Cleanser. So if you love foaminess over cream cleansers and want more hydration and slightly more make-up removal power, the new one is for you.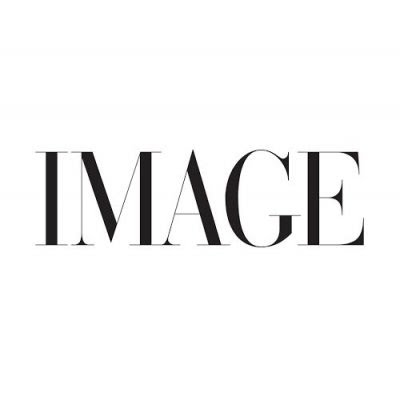 Cerave Hydrating Cream-to-Foam Cleanser, €13.50
Cerave Hydrating Cream-to-Foam Cleanser, €13.50, is available now from pharmacies nationwide.
Photography by Cerave.
Read more: You have only 48 hours to cop this Charlotte Tilbury eyeshadow palette
Read more: The best new beauty launches spotted backstage at fashion week
Read more: How to repair a damaged skin barrier, which could be the root of your skin issues