Sadly, the great puppy boom is upon us but here are some adorable, practical and luxurious gifts to buy that person in your life whose dog really is their best friend.
They say if you made it through lockdown without an engagement, pregnancy or new puppy, then you are a rare find indeed. Like many friends I know, I'm guilty of the latter, and he has been my furry, slobbery ray of sunshine this past year.
Here is our round up of the best gifts for dog owners this Christmas, from Irish-made accessories to custom pet portraits.
Bandana
Pawperfect by Jake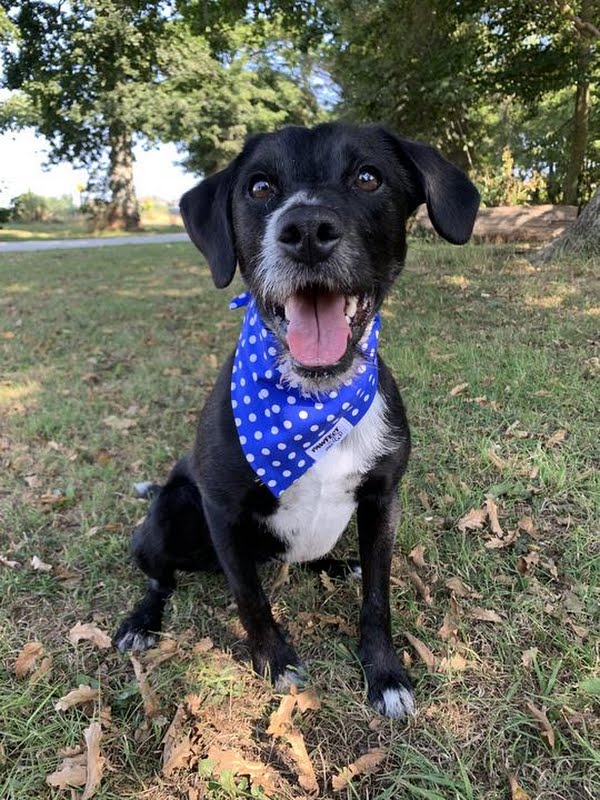 Is there anything cuter than a happy doggo in a bandana? This Christmas, we are trying to avoid the conglomerate tentacles of Amazon and shop Irish whenever we can. Named after the founder's rescue dog, Pawperfect by Jake handmakes their adorable doggy accessories in Dublin with durable, high-quality and ethically sourced fabrics (and their packaging is fully recyclable too!). Plus, a percentage of their profits goes towards supporting charities that help re-home abandoned dogs across Ireland, so it's a nice way to gift with purpose.
Christmas Ornament
Scottie dog decoration
Our furry friends are a part of the family and nothing says that more than their very own bauble on the Christmas tree. It's a great way for pet owners to honour their pals every year and, with this scotty dog ornament, they won't have to compromise on style either. The dazzling, silver plated dog decoration is topped with a classic red coat and a festive lead to pair with any tree.
Dog bed
Stable of Ireland
My dog (and I say this with pure jealousy) lives for a lazy lifestyle, lounging around in his bed 99 per cent of the day with an occasional trip to the window, to keep watch on what's going on in the neighbourhood. So, to say investing in a proper dog bed is a good idea is an understatement. Once a pet owner unwraps this Irish wool kitted comfort, they will gush with gratefulness. Other perks include its lovely style and the wool's ability to hide rogue dog hairs.
Pet portraits
Art by Alice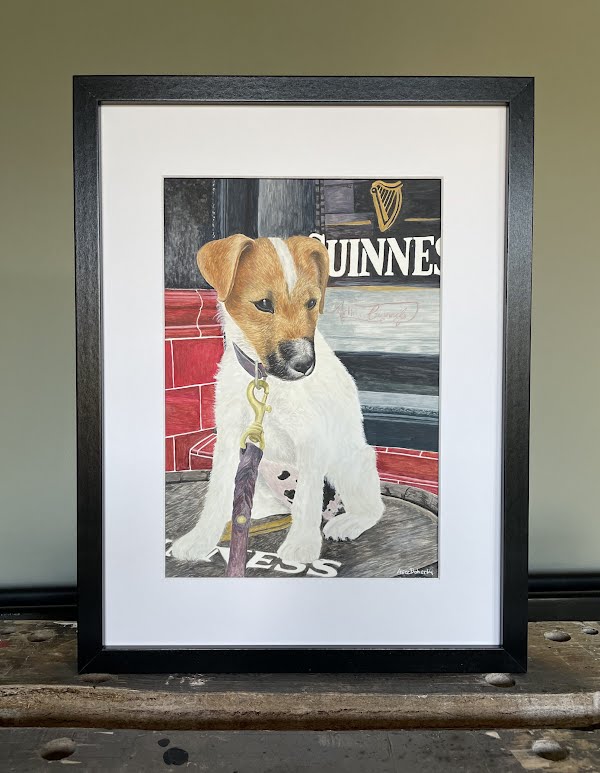 I know what you're thinking and my answer is no…  they will not think a pet portrait is overboard. Every pet owner secretly wants a regal rendition of their pup in an oil painting above the mantelpiece, but they are scared people will judge them. That's why buying one for the dog lover in your life is the perfect gift, ticking the 'buy them something they won't buy themselves' box. Art by Alice does gorgeous portraits in graphite, watercolour and even oil, just choose one of your friend's many doggie photos from Instagram. Or, for something more subtle, they also doe personlised cards, tote bags and calendars.
Dickie bow
Debownair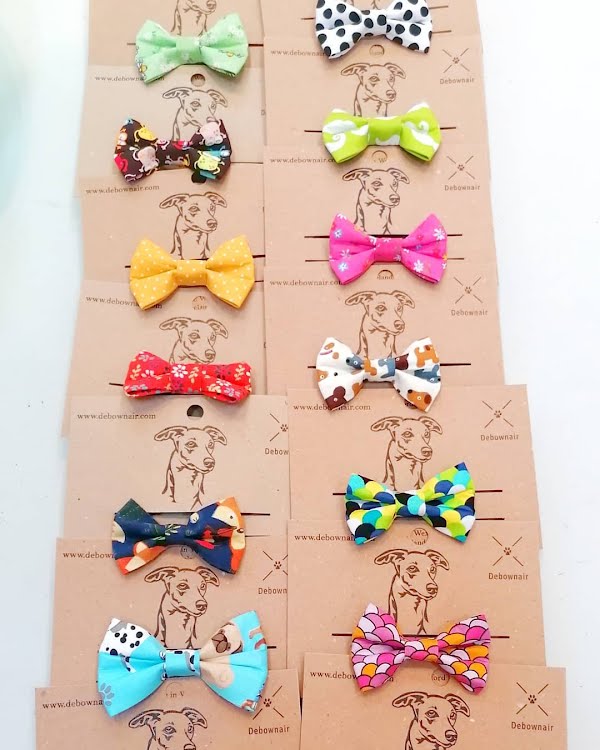 As things reopen and we venture back out into the world, we will be bringing our furry little pals along too. After all, it's time they get used to socialising again, going on adventures, sitting beside us while we catch up with friends over coffee and even trapesing to the local, dog-friendly pub. That also means it's the hour for fun, doggie accessories like these beautiful bowties from Debownair. They have a plethora of designs ranging from quirky to sophisticated, and Christmas designs too! Your friend will love being able to dress up their dog for the special holiday occasion.
Book
Dog Astrology by Stella Andromeda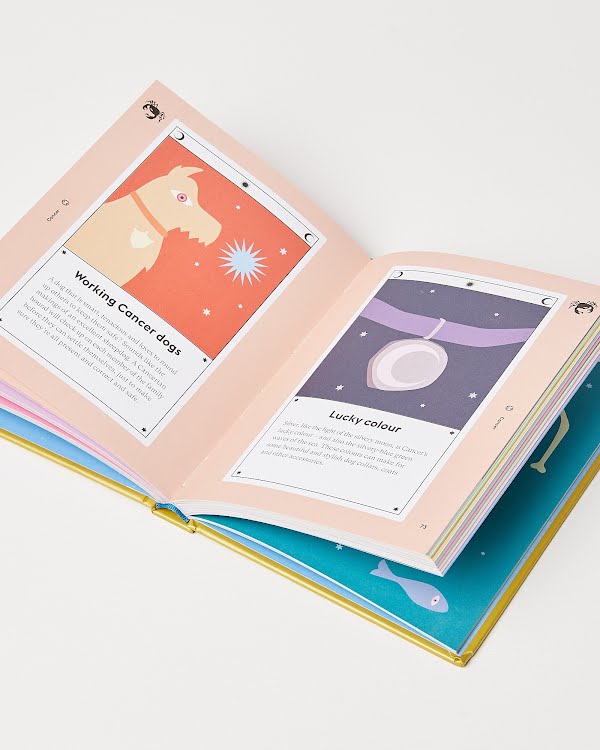 People are always looking for any insights they can glean about themselves, whether it's reading a self-help book or taking an online quiz about what type of coffee they are (I'm a pumpkin spice latte, in case you were wondering). Astrology is a fascinating way to do just that. Regardless if you believe in it's authenticity or not, it is a fun way to explore the universe and how the stars' alignment may affect your near future. Any dog owner would be happy to spend a weekend with their nose in this Dog Astrology book, learning more about their furry pal's personality and just how compatible pet and owner really are.
Coffee mug
Butter Biscuit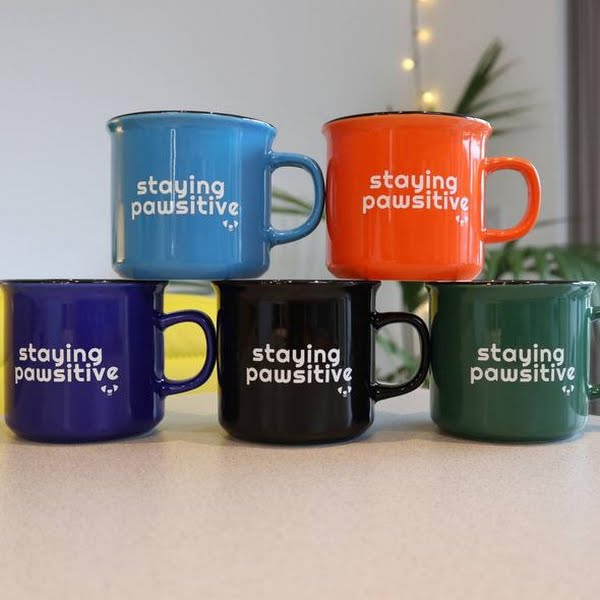 Ask any dog owner the last time they had a proper lie in, and they'll be hard-pressed to remember. We are used to rising early to let the pup out back and make a much needed cup of coffee. That's why this pawsome ceramic mug is just the ticket. Not only does it feature a pun with just the right amount of cringe, but it's great quality too — a refreshing respite from the usual, cheap novelty mugs found online. It's made of thick, vintage style ceramic, is handmade in Ireland, and it comes in five different colours.
Harness, lead and poo bag set
Wild Tails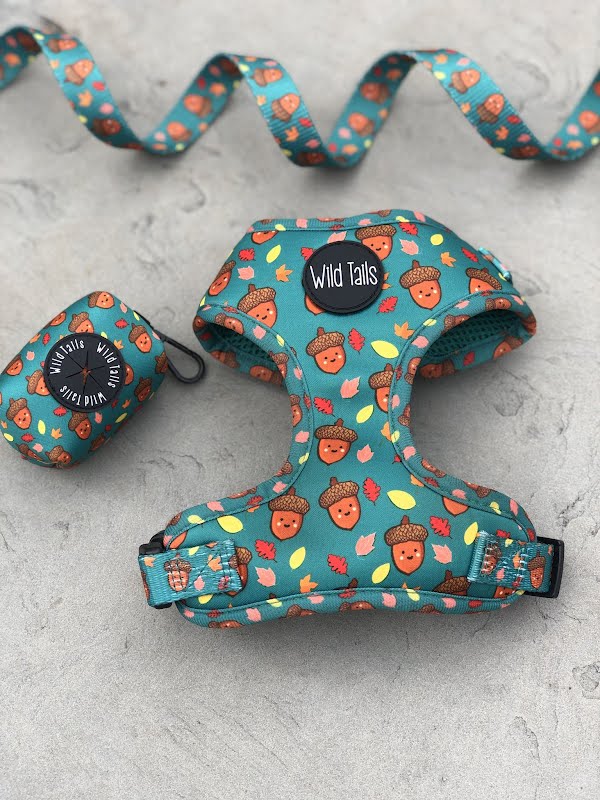 Nothing makes you feel more organised than a matching set. Pet owners love themes and this adorable harness, lead and poo bag set screams autumn with rosy-cheeked acorns and colourful, fallen leaves. The harness come in various sizes and is adjustable, padded and machine washable. It's just one of many sets available from Wild Tails, so you can have a browse and find the best fit for your friend. Other designs include Brunch BAE, Go Bananas, I Don't Give a Jam and Making Mooves.
Grooming kit
Eco Mutt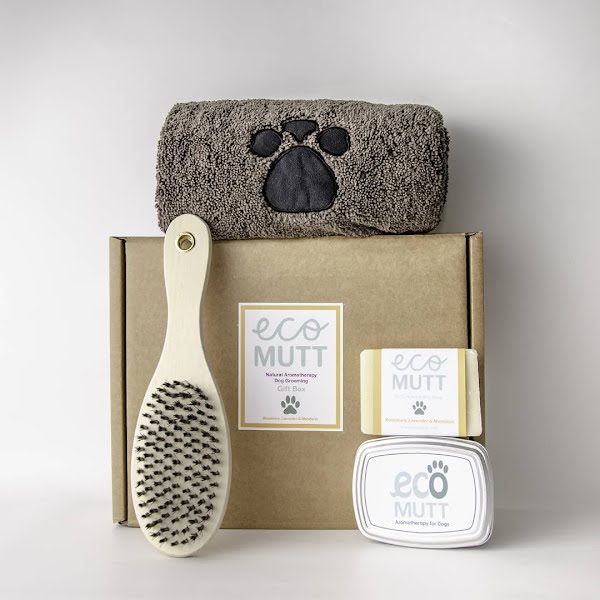 Doggos have a grueling, daily regimen. They have to guard the house from intruders, trample through fallen leaves and mud on their walks, tear apart any socks or tissue they can find (you never know what could be hiding in there) and, of course, be sure to rub their dog hairs on every piece of furniture in sight. It's only natural they they have a relaxing spa session to unwind at the end of the day. This eco mutt grooming kit includes a hand crafted shampoo bar, soap tin, bristle brush and absorbent, microfiber pet towel. It's also made with all-natural ingredients, including olive and coconut oils to moisturise dogs' coat and skin and essential oils to calm and refresh your pooch.
Collar
Orwell & Browne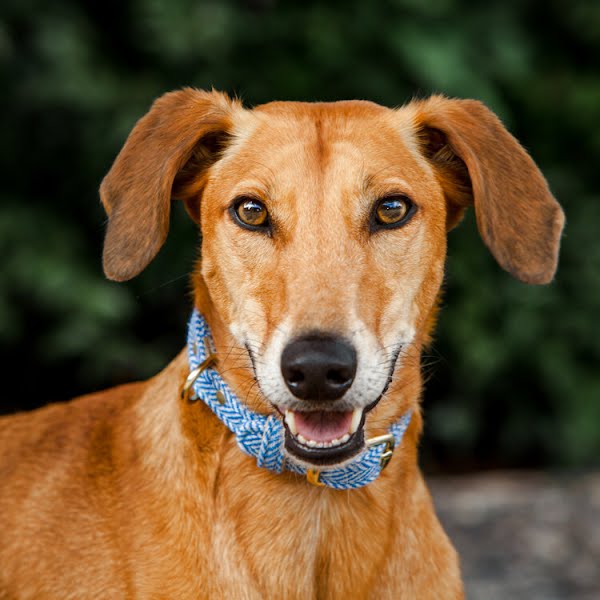 A stylish and durable collar is on every pet owner's wish list. Their pup has to wear it every day, after all. This Irish-made Donegal Tweed Dog Collar is a luxurious splurge that any dog lover in your life will truly appreciate. Made from 100 per cent Irish wool and a sturdy brass buckle, it's nearly guaranteed to last a lifetime. Order it online and it comes in a luxurious, branded Orwell & Browne velvet bag and you can add a personalised gift message, making it an extra special Christmas gift.
In need of more great gift ideas? Head to The Ultimate IMAGE Christmas Gift Guide, with presents for everyone from new moms to tech bros and sulky teenagers. We may earn a commission if you buy something from any affiliate links on our site.