Siobhan Murray: 'The depth and scale of burnout is simply not linear'
Sponsored By
---
Sponsored By
For the fifth instalment of our IMAGE Wellness Project, we speak to accredited psychotherapist & burnout strategist Siobhan Murray on how we can support our physical, emotional, mental and social health to achieve a sense of overall wellbeing.
Founder of Twisting the Jar, Siobhan Murray specialises in burnout recovery and prevention for individuals and through workplace wellness events for companies. She helps people to overcome overwhelm, burnout and manage the demands of their personal and professional roles.
Helping her clients to reignite their self-worth, build resilience and grow to their full potential, Siobhan's journey to helping others began with an urgent need to step out of her own way and help herself.
After training as a psychotherapist, becoming a Master Practitioner of neurolinguistic programming, studying mindfulness and becoming a certified personal trainer, Siobhan is fascinated with gaining a deeper knowledge of why it is that we get stuck in habits and behaviours that don't work out for us.
Encouraging strategic thinking, facing fears, learning new behaviours, and working towards realistic goals, Siobhan is aiming to equip us all with the mental, physical, and emotional tools required to beat burnout and feel truly fulfilled.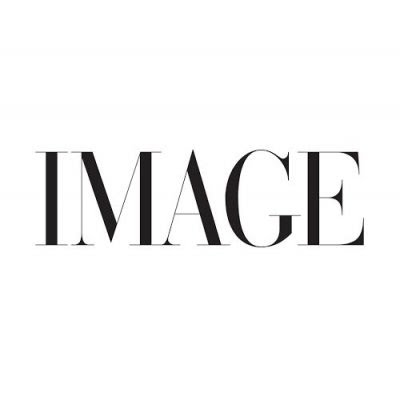 What are the most common issues Irish women come to you with?
As I specialise in burnout recovery and prevention, the main issue women work through with me is burnout. However, this is just the tip of the iceberg. The reality is, once someone takes the first step of asking for help, the toxic nature of burnout runs far deeper. It could be low self-worth, poor sleep, poor nutrition, or striving for perfection at the cost of their mental, physical and emotional health. The depth and scale of burnout is simply not linear.
How important is resilience to overall well-being? How can we build resilience?
Simply put, well-being for women refers to a wide range of physical, mental, emotional, and social factors that contribute to a sense of fulfilment and happiness. It also refers to the positive ways we think, feel and treat ourselves, while resilience is about having the ability to cope with change and uncertainty with energy and confidence. When our well-being isn't prioritised we lower our ability to be resilient, and equally, resilience is directly related to our well-being. They are both dependent on each other.
The good news is, resilience isn't just something you're born with, it's a learned skill that can be built at any age or any stage of life. There are many ways to develop resilience – it isn't just one thing; it can be broken down into different areas of our lives, and we don't even have to have all of them to increase our resilience.
It is important to be mindful of the dangers associated with being too resilient, such as becoming overly stressed or taking on too much responsibility, which can lead to burnout. Everyone experiences setbacks and challenges in life. The goal is not to avoid them, but to learn how to deal with them in a healthy and constructive way that protects your emotional, mental and physical health.
Some helpful tips to strengthen your resilience:
Acknowledge your feelings, don't ignore them.
Seek support, knowing how and when to ask for help.
Focus on what you can control, not on what you can't control.
Be prepared for setbacks, life is many things and being unpredictable is one of them.
Learn from your experiences; don't let uncertainty and change trap you in a state of fear.

How can we identify if burnout might be incoming?
It can sometimes be challenging to identify the signs of burnout, as it doesn't happen overnight. It creeps up slowly, and suddenly our constant exhaustion and negativity become our new normal.
However, that being said, if someone is starting to experience burnout, there are some common signs to look for. Burnout is very different from normal exhaustion, which we recover from easily and quickly. It is a state of emotional, mental, and physical exhaustion that results from prolonged stress and being overworked; when we are so emotionally invested in our work we forget to stop and pause.
The signs and duration of burnout symptoms can vary depending on the individual and the severity (i.e. what stage of burnout they are experiencing). Some people may experience symptoms for a few weeks and realise this is not their normal, while others for several months or longer before the penny drops that they are heading for chronic burnout.
Here are some early signs of burnout that women may experience:
Chronic fatigue and lack of energy
Decreased motivation and productivity
Insomnia or difficulty sleeping
Feelings of cynicism or negativity towards work or other obligations
Physical symptoms such as headaches, stomachaches, or muscle tension
Loss of enjoyment in activities that were once pleasurable (no joy)
Increased irritability or moodiness
Difficulty concentrating or making decisions
Withdrawal from social activities and relationships
Increased dependency on caffeine, alcohol, food or medications as a perceived de-stressor.
If you're experiencing any of these signs on a continual basis, it's important to take action to prevent burnout from becoming more severe.
What simple steps or strategies can we implement to reach our full potential?
Well-being for women is about creating a holistic approach that supports their physical, emotional, mental and social health in order to achieve a sense of overall fulfilment. This is what I refer to as 'Positive Health'.
These are just 5 of the pillars that support us and allow us to reach our full potential:
Physical health: Movement, health, nutrition, restorative sleep and clutter.
Mental health: Stress and anxiety management, positive self-esteem, and psychological resilience.
Emotional health: Healthy relationships, purpose, joy, gratitude, love but also the ability to express anger, frustration and disappointment in a way that is healthy for you.
Social support: Supportive people who believe in you and provide guidance and advice, help you overcome challenges and also know when to listen and when to give advice.
Believe in yourself: You have to believe you can achieve your goals and have the ability to overcome challenges in life.
It's important to keep in mind that self-care doesn't always involve indulging in bubble baths and facials. It's about being willing to confront difficult questions like: "What do I really need at this moment?" and taking action based on the honest answer.
4 supporting supplements for managing stress
From Oonagh O'Hagan, pharmacist and MD of Meagher's Pharmacy Group
1. Solgar® Ultimate Calm is a uniquely formulated natural botanical complex, for those occasions when you are feeling under pressure or overwhelmed. Designed to balance a worried mind, it combines two plant-based ingredients: KSM-66® Ashwagandha and affron® Saffron, which promote mindfulness, calm, emotional wellbeing and a positive mood.
One tablet is all that's needed on those occasional days when you are feeling under pressure or need a little extra calm.
2. Whether you're studying for your next exam or simply getting through your busy lifestyle, your brain can be under a lot of pressure every day. Revive Active Mastermind is a powerful super supplement that contains 11 active ingredients that are formulated to support brain, cognitive and psychological function, the nervous system and mental performance. Enriched with choline, uridine and omega-3 DHA, it was formulated for people looking to support optimum brain health
3. Solgar® Ultimate B+C Complex helps combat the daily stresses and strains of everyday life. The anti-stress combination of the vitamin B group and vitamin C may help increase energy levels, while the overall formula also contributes to a healthy immune system, supports the nervous system and reduces tiredness and fatigue due to its potent antioxidant properties.
4. Our gut health is strongly linked to our overall health and well-being. The gut microbiome helps to support vital processes in your body such as digestion as well as brain and immune health, making it important to support its healthy balance. Symprove Gut Health Supplement is based on an extract of germinated barley and is produced at a dedicated site in Surrey, England under strict and carefully controlled conditions.
It is recommended that you use Symprove for at least 12 weeks. It can take time for your gut bacteria to go out of balance, and it can take time to balance it.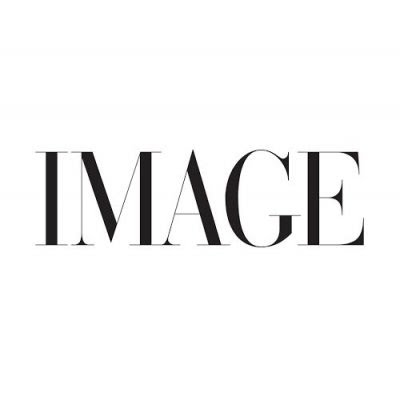 The IMAGE Wellness Project is powered by Meagher's Pharmacy in association with Gym+Coffee, Aveeno and Cleanmarine MenoMin.