Rugby star Sene Naoupu on the importance of mental wellbeing to her physical health
Sponsored By
---
Sponsored By
Rugby player, Sene Naoupu, powered by the Fitbit Sense, is a force to be reckoned with both on and off the pitch. Here, she talks to Jillian Bolger about how passionate she is about health and fitness – her own and that of young women everywhere. Also, you can enter for a chance to win Sene's best training tool – the Fitbit Sense health smartwatch.
Sene Naoupu is, most probably, the fittest woman I'm likely to meet. 
And she is terrifying. Terrifyingly brilliant. 
As one of the most experienced players in the Ireland women's rugby squad, earning 41 caps for her adoptive nation while also representing Ireland at 7s and touch rugby, the Ireland centre's success reaches far beyond the green jersey. Off the pitch, she's a warrior too, speaking up to raise support service awareness and carrying out a number of professional roles, as well as being a health and lifestyle enthusiast and all-round grafter. 
It's an exhaustive list, and one that looks likely to keep growing. "Being active, fit and healthy are such a big part of my lifestyle," beams the unstoppable Samoan New Zealander.
Alongside her status as a triple Ireland international, Sene's impressive CV features equality campaigns, strategic projects and research for International Rugby Players, ambassadorships and directorships. She also sits on the women's advisory committee for World Rugby Players, consults national and global sport strategy and is undertaking doctorate research at DCU.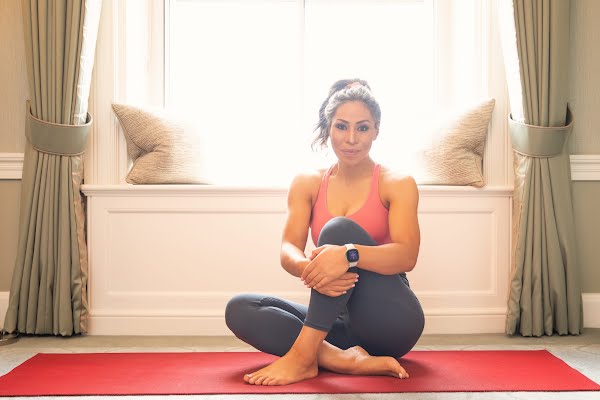 It's all about balance
If she seems superhuman, Sene reassures me that she's just like the rest of us, finding it tough to balance things in general. "I do my best and I think that's all you can do, really." Balance means focusing on the basics, such as being conscious of what and when she eats and managing her stress levels and tasks. "At the end of the day, I aim to balance all my physiological load, so that when I'm in the moment, whatever it is, I have the energy to execute and deliver whatever it needs." 
Sleep is a key ally, and something she takes very seriously. "Out of everything that you can do as an athlete, sleep is the best recovery tool, but also, obviously, it's really important for rejuvenation and to reset for the day after." She believes in managing her sleep, so that she can manage the roles she has to perform the next day. "I am conscious about doing my best to get good sleep. Every day is full-on and I rely on making sure I have enough sleep. It's a big priority for me and one of the most crucial factors of balancing the physiological load."
A favourite feature of her Fitbit Sense is its ability to track her sleep. "Fitbit makes my life so much easier. It's like a friend, really!" she laughs, "One that's with you constantly, reminding you of your sleeping habits and activity levels. I'm in the habit of checking my sleep score every morning, so I can see not just how long I've slept but the quality of my sleep – if I got the deep sleep I need for recovery post-exercise. The Fitbit Sense also comes with great stress management tools. Ultimately, Fitbit helps me build positive and healthy behaviours. It's just on my arm, and naturally part of my lifestyle, so I love it."
Off-season allows her extra time to enjoy things away from rugby camp, and, especially in the off-season, she's come to rely on her Fitbit Sense to maintain her day-to-day fitness. "It tracks when I'm walking on the beach or doing some kind of leisurely activity, like touch rugby. Playing sport and staying on top of my wellbeing, mental health, physical, spiritual and emotional health are all important parts of what I do every single day." 
As one of the most experienced players on the Ireland squad, it is essential that she maintains her fitness over the coming months of the off-season. "Leading into the summer, my Sense will help me look after my body and my mind. It's as important to me to look after my mental health as well as my physical. I like doing a mindfulness session on the Fitbit app in the evening to help me wind down. I also check my stress management score as it's really easy to see how my sleep, activity and heart rate affect my stress levels.
"If I can keep an eye on my mental wellbeing as well as my physical, then I'll be in the best shape to perform at my best. And then, if I'm selected for camp in July, I'm ready to go with the right monitored load in the down period that we've had."
Speaking up to raise support service awareness
Her sports star status may afford her a captive audience, but Sene's keen that people hear her voice as a person before a player. "I have this never-ending desire to serve or contribute to the community, and I to try to get involved in things where I feel I can add value."
In 2018, Sene joined the board of Bodywhys, the Irish youth-centred campaign for eating disorders, and shared for the first time, her personal experience of eating disorders in her 20s. But what inspired the sports star to come forward and share such a deeply personal experience?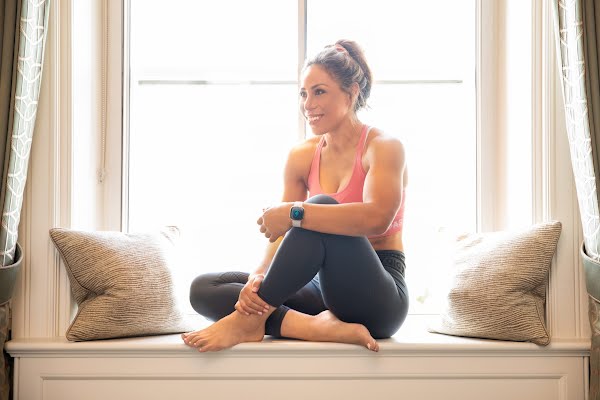 "I felt it was the right time and that I had a responsibility to do that. It wasn't about me, it was about whether speaking out like that could support and help even one person. With families and individuals reaching out to access support services that BodyWhys offers, it served its purpose and we continue to ensure services are accessible."
While nerve-wracking, she saw the opportunity to promote the importance of looking after our mental health around body image and showing people, especially young women, that it is okay to be vulnerable. "It was scary, but, at the same time, a lot of what I do is genuinely from an intention point of view. It's not about me at all; it's about who I can help and serve. I spoke out at a time (in my life) where I felt that I actually had achieved some goals; goals that, before I developed the illness, I had always believed I could achieve."
If you have a body, you're an athlete
Having attended the Otago Sports Institute for basketball, before switching to rugby, Sene has always possessed an exceptional athletic ability. So, what would she say to those of us who haven't ever found a sport we enjoy or who simply declare ourselves "non-sporty"?
"I believe, if you have a body you are an athlete!" she laughs warmly. "You don't have to represent a country on the international stage to be an athlete. If you are a 90-year-young woman and you can lift a bag of flour, then you're an athlete. If you're going for a walk around the block, then you're active and that's all that matters. Everyone is an athlete whether they know it or not, or like it or not!"
Sene's 5 favourite features of Fitbit Sense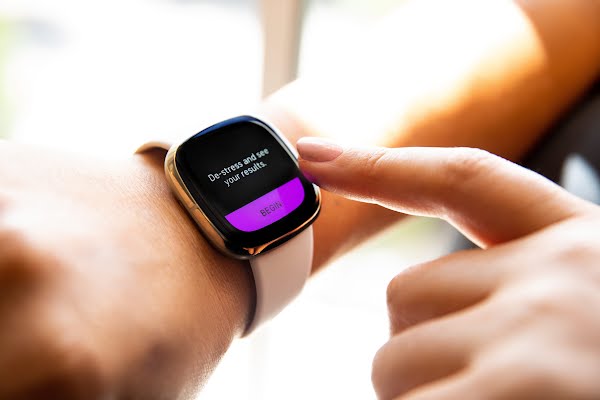 1. Stress management tools: Fitbit's most advanced smartwatch helps you tune into your body with tools for stress management, to better track stress over time, understand how your stress and mood are related and access to guided mindfulness sessions.
2. 24/7 heart rate tracking: A new multipath sensor delivers continuous heart rate tracking that helps you understand your heart health, which is great to understand for your exercise, sleep and the impact of stress on your body. The Sense also has an ECG app* which can assess your heart for Atrial Fibrillation (AFib). (*Not intended for use by people under 22 years old. See here for additional details.)
3. Menstrual health tracking: Log periods, record symptoms, track your ovulation and discover patterns in your cycle.
4. Exercise modes: Choose from 20+ exercise modes, including swimming, to get real-time stats during your workouts.
5. Sleep stages and Sleep Score: See your time in light, deep and REM sleep, and get a daily Sleep Score in the Fitbit app and on your wrist to better understand your sleep quality each night.
---
Fitbit Sense — the advanced health smartwatch that helps you tune into your body, understand and manage your stress, and guide you towards a better well-being. Click here to learn more.