'I want to be authentic and that leaves me vulnerable': Trisha Lewis on her weight loss journey, practicing self-care and setting boundaries
Sponsored By
---
Sponsored By
Chef, author and influencer Trisha Lewis (AKA Trisha's Transformation) is a bubbly and insightful force to be reckoned with. Here, she opens up about life in lockdown and how she hopes to retain a healthy lifestyle post-pandemic.
You know those few people that you could easily lose a whole day with? Trisha Lewis is one of those lovely, outgoing souls.
A woman of many talents – chef, author, speaker and influencer, to name a few – I didn't think I could be more impressed, that is, until I finally met her.
We sat down to discuss the issues she regularly addresses on social media and in her first book, including physical wellness and mental health. And, to be honest, I expected to hear the familiar tune of keywords, like 'self-love', 'body positivity' and 'self-care', but, to my pleasant surprise, she approached our conversation in a refreshingly new way.
"I set up Trisha's Transformation to be authentic," she explained. "I wanted to show what it was like to lose a significant amount of weight, which leaves me quite vulnerable at times. But I think it's worth it because so many people struggle – not just with weight but with work, relationships, friendships, etc."
Being authentic
Authenticity almost feels out of place in the realm of social media, but while chatting with Trisha, she is completely open, eager to share her story and happy to disagree with mainstream opinions. She's very aware of her role online and completely understands the cons of excessive screen time.
"I find that scrolling through social media sometimes can get overwhelming," she says. "I think, 'Oh god, my life's not perfect', but it's important to realise that it's a lot of smoke and mirrors. You have to take things with a pinch of salt, as my mother would say."
Finding that balance and limiting screen time is harder than ever with the online world at our fingertips, especially as an influencer. "How do you practice self-care?" I ask.
Practising self-care
"I think the definition of self-care has changed," she says thoughtfully. "For me, before lockdown self-care would have been getting my nails done or a weekly blowdry, so when all of that was taken, I had to figure out a new version of self-care.
"But self-care to me is looking after myself and my health, whether that's walking, drinking water, getting outside in nature and stepping out of my comfort zone. It's also setting up boundaries, reducing my screen time, chatting with people and being way more present. 
"For others, self-care may be yoga and stuff like that but for me, there's nothing better than a good chat with my sister, a good night's sleep, a good burst of nature and just looking after myself that way."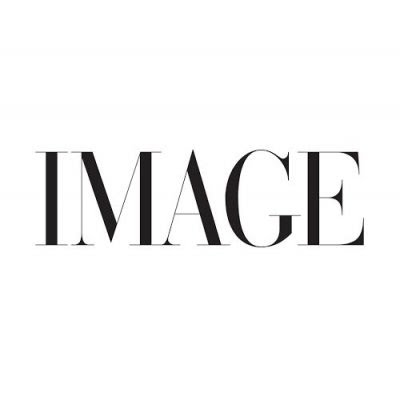 But how does she make time for all these goals with such a busy schedule? Trisha credits her handy Fitbit Sense – an advanced health smartwatch that helps her track her movement, water intake, sleep quality and form healthy habits to help reduce stress.
"Self-care is about building your habits," she explains. "It's about practising consistency and routine because I know that brings me to a place that a quick fix doesn't."
Staying in tune with your body
One of the best ways we can monitor our wellness is by keeping track, taking note and then adapting our routine to include the best choices for our health.
"I really rely on my Fitbit Sense," Trisha says. "I'm a very numbers-oriented person and I love competitiveness with myself, so I find that the Sense really keeps me on track. When I go for a walk and click 'Start' on my watch, it gets me into that zone of going for my daily five-kilometre stroll and completing that goal for the day.
"It also helps you compete with yourself which is great," she adds. "The more you move, the better your mood, so take it day by day. For six or seven days a week, I use it as a tool in my feeling good and healthy living lifestyle."
One of her favourite features is the movement reminder. "Everyone's working from home now and you can get stuck in a rut, sitting at the desk after a few hours have passed," she says. "But when you get that vibration on your wrist, it's a great reminder to get some movement in. Sometimes, we just need a bit of a nudge."
Setting daily goals
Trisha says she owes her best days to sticking to her routines and setting achievable daily goals – which can help get you out and about and help lift your spirits. "I always aim for 10,000 to 12,000 steps a day, and four times a week I try and get a 5k walk in before everybody else wakes," she says. 
"That's been really beneficial for me, and I love that I'm only up against myself. Comparison is often the thief of joy, so I try to beat my own records. My best 5k is 47 minutes, which I've tracked on my Fitbit Sense. The watch also helps me keep sight of my goals and it tracks my time, heart rate and calories burned." 
Wearing the watch has also helped her reach her goal of reduced screen time. "I find that by having the Sense on my wrist, I'm not on my phone as much," she says. "When I go on walks, I can leave my phone at home and its battery life is absolutely amazing. I get a good three or four days out of it, so I can disconnect and be able to better connect with myself."
Emerging from lockdown (with healthy habits in place)
"I think most people have been able to establish these healthy habits, going for our daily walks and weekend adventures," I say to Trisha. "And I think that's what makes a lot of us anxious about returning to normal life – that fear that we could slump back into the rat race."
"Definitely," Trisha nods. "Emerging from lockdown is going to be a difficult stage of transition, even more so than going into lockdown at the start. My advice for people would be – if you did the 5k walk every day, keep doing it and remember how good it made you feel to get it done.
"Manage the manageables. I know things are changing again and it can feel scary, but just go back to the basics. Drink your water, walk more – walking is good for the soul. All you need is a pair of runners and a good watch to keep yourself on track.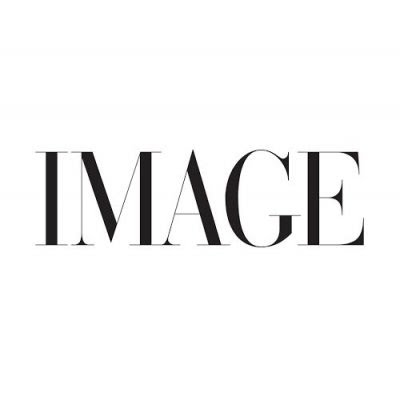 "Keep hold of whatever made you feel good in lockdown. So if that was slowing things down, then try and implement that because we have an opportunity now to create habits," Trisha urges. 
"If there's anything the last 15 months have taught us, it's that we have control of one thing – ourselves. You can only manage what you enjoy, so if that's walking at 6am before anybody wakes and you're back to work at 9am now, then you can still do that. Pop it back into your lifestyle and keep what made you smile in lockdown going."
Keeping positive in uncertain times
It's easy to fall into a pessimistic mindset, especially when our news feeds are full of doom and gloom. Now that we can meet up with others outdoors, that is one thing that we can look forward to. "What other mood boosters do you rely on regularly?" I ask. 
"I try to really rely on inner self-discipline over motivation. I do the things I don't want to do to get me to where I want to go if that makes sense," Trisha chuckles. "So, for mood boosters, I try to get a good night's sleep and drink water – I think it's the most underused mood booster. 
"When I'm on par with my water, I'm not lethargic, grumpy or bloated. Also, I always make sure I'm in bed at a certain time and reduce my screen time around that time too. None of us would leave our house with only four per cent on our Sense – we always recharge things before starting our day so I think you have to do that for yourself as well.
"We often see business as success. And often, it's the opposite. So, I make sure I have time to relax (and not feel guilty about not being productive). Because there is a time to just sit down, switch off and watch Love Island."
Simple yet effective – I'm nodding vigorously along to Trisha's tips, guiltily glancing at my empty water glass beside me. But her final words are ones of consolation and encouragement. "Most importantly, it's managing the manageables, setting your boundaries, practising a routine and keeping track of where you're at."
Trishas' 5 favourite features of the Fitbit Sense
Step counting

– "Movement therapy is my medicine, the more I move the better my moods. So, it's a great motivator to set a daily step goal and that gets me out in nature too."

Stopwatch and timer

– "The timer is incredibly handy while you're cooking. I use it everyday. It's right there on my wrist, so I can track when different foods are cooking without having to go back and forth to my phone."

24/7 heart rate tracking

– "On my walks, I can keep track of my heart rate and adjust my speed accordingly. It's also a great way to monitor fitness and how it's progressed over the weeks."

Distance tracking

– "Most days, I'll try and get a 5k walk in before anyone wakes. It's a brilliant way to recharge and focus for the day ahead, and with The Sense I can track my distance and set those goals."

Long-lasting battery

– "The battery life is brilliant and gives me three to four days of power without charging. So, I can distance myself from my screen when I need to and spend more time out and about in nature."
---
Fitbit Sense — the advanced health smartwatch that helps you tune into your body, understand and manage your stress, and guide you towards a better well-being. Click here to learn more.