Menopause: What to expect and how to prepare for it, according to one of Ireland's top endocrinologists
Sponsored By
---
Sponsored By
We sit down with one of Ireland's top endocrinologists Dr Mary Ryan to discuss perimenopause and menopause – what to expect, the symptoms and the best ways to prepare for this next life stage. Plus, enter to WIN a six-month supply of menopause supplements below.
"For too long, we have only been taught about men as the norm and we've ignored women. As an endocrinologist, I see this constantly."
I'm speaking with Ireland's leading endocrinologist Dr Mary Ryan, who says the majority of her patients are unaware of the symptoms and risks associated with perimenopause and menopause – an issue that starts with how we are taught about the female body in school.
"I'd love to get this on the secondary school curriculum. If women know what it is they are going through, then they can seek the help they need and know that these symptoms of anxiety, exhaustion, and lowered libido are all normal and part of this next hormonal stage of life," Dr Ryan explains.
Over the past five years, her goal has been exactly that – to educate women on the topics of perimenopause and menopause and equip them with the knowledge and understanding they need to carry through this next phase of their lives with as little hardship as possible.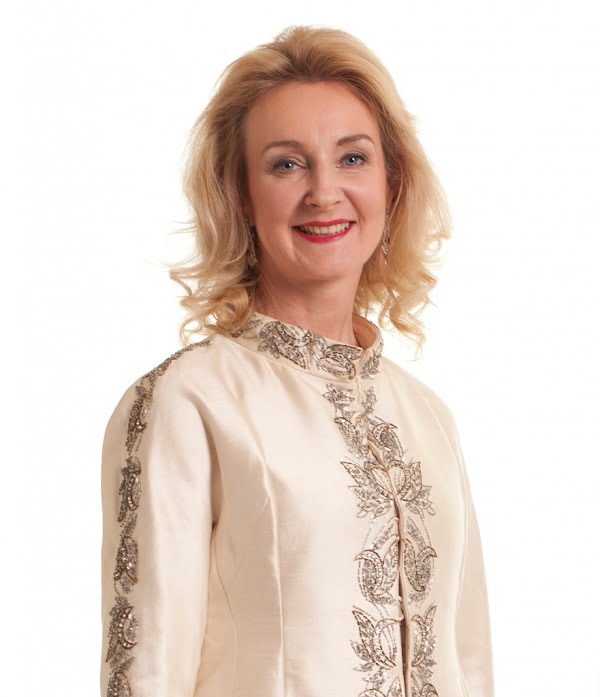 Dr Ryan has travelled around the country giving lectures on hormone health, contributed to expert-led hormone guides and, most recently, been interviewed on Cleanmarine ambassador Lorraine Keane's 'Let's Talk Hormone Health' podcast.
"The lack of information out there demonstrates the need for gender equality in female health because this has always been a part of women's lives. And once women have this information, they can begin to cope with it," she says.
So Dr Ryan sat down with IMAGE.ie to answer frequently asked questions about perimenopause and menopause, including what age we experience them, how long they last, what symptoms to expect and how to prepare you and your partner.
ENTER TO WIN
We're giving one lucky IMAGE reader a six-month supply of Cleanmarine MenoMin and a copy of "The Essential Guide to Female Hormones".
Enter for your chance to win below.
This competition is now closed and no longer receiving entries. Thank you.
What's the difference between perimenopause and menopause and what age can we expect to experience them?
"We all have a hormone control centre in our pituitary glands and at puberty, the pituitary gland secretes our FSH hormone. This pushes the ovaries to produce eggs and stimulates the lining of the womb, and that's how women get a period, usually around the age of 12," explains Dr Ryan.
"Then, at the age of 45 to 50 (usually 47) these eggs become depleted and the FSH hormone level rises in the pituitary gland, signalling perimenopause. This shift in hormone levels in the pituitary gland has a knock-on effect on other hormones, and that's why women feel aches and pains in the muscles, can't sleep as well, become bloated and experience brain fog. 
"However, there are some people who experience perimenopause even earlier and this is usually due to genetics. This stage usually lasts between three and ten years. Then menopause is when the eggs become totally depleted, and therefore the FSH rises completely. So, everything you experience in perimenopause is amplified more in menopause, when periods have ceased for a full year."
What symptoms should I be looking for? Am I at a higher risk for anything?
"Some fly through perimenopause but it's important for people to know that the majority of women do not. They experience symptoms like anxiety, exhaustion, brain fog, peripheral nerve pain, vaginal dryness, low libido, bladder infections, osteoporosis, heart disease and restless leg syndrome – all of which can be easily treated or prevented once identified," says Dr Ryan.
Anxiety
"I had a woman come to me two years ago, whose anxiety was so bad that she'd go around with her husband everywhere. He couldn't let her out of his sight because he was terrified that she was going to do something, yet she was completely normal before menopause. 
"When she came to me, she said her mother was put into an institution at this age of her life. And unfortunately, there was a lot of that back then, due to misinformation. Women who got very anxious, emotional, depressed around perimenopause and menopause would have been institutionalised. 
"But with this patient, I simply prescribed treatment to help balance her hormones and she was fine straight away. Sadly, the reality is that anxiety and depression are commonly misdiagnosed in women when they have a hormone imbalance."
Osteoporosis
"Because of the drop in oestrogen levels during this time, bone health suffers tremendously so it's very important to take supplements or make sure you have calcium in your diet like cheese, yoghurt and milk. You can also double check your bone density with a DEXA scan, which can reveal osteoporosis (brittle bones) or osteopenia (weakened bone mass).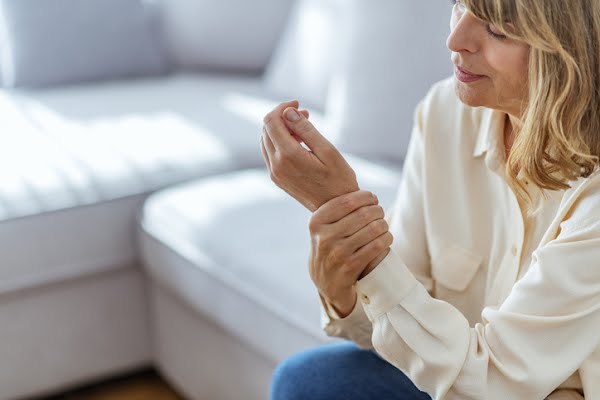 "And if this isn't caught in time, women can get hip fractures and there's a huge mortality and morbidity rate associated with that. So it's all about prevention. Twenty years ago, loads of women suffered from kyphosis (humps in their back) because no one ever checked for osteoporosis, which is just criminal. But now, thankfully, reports show women's spines are much straighter because they've been checked regularly and have a much lower risk of fracture."
Heart Disease
"Heart disease is very common in women after menopause and this needs to be made aware of," urges Dr Ryan. "I was on the Women's Heart Disease Committee and the Irish Heart Foundation and I lectured around the country, bringing attention to this high-risk symptom. Usually, men are at a higher risk for heart disease, but during menopause, women's risk actually becomes higher.
"So for that reason, women need to watch their cholesterol and if they get chest pain, they need to go to the doctor straight away and don't ignore it. The drop in oestrogen causes you to lose its protective effect of the heart. That's why I'm so adamant that we've got to get this information out, we've got to tell women to be proactive and make sure they take 0mega 3, which is very good for the heart."
Any abnormal symptoms I should be on guard for?
"During perimenopause, your periods will fluctuate between lighter and heavier. And then, around menopause, they'll stop completely. Initially with menopause, you can get dysfunctional uterine bleeding because of the hormone imbalance. This causes really heavy bleeding for around ten days, and then it could stop for two months and then come back again. So make sure to tell your GP if you experience heavy bleeding, then they can check the lining of the womb and ensure there's nothing wrong with the endometrium. 
"The majority of cases are hormonal and easily rectified with medication. In rare cases, some women experience symptoms like flushing for 20 years. I've had women refer back to me in their 70s and 80s, who are still flushing and sweating, and they're worrying that it's something more serious but it's not. For the majority, though, it will settle after three years.
How can I prepare myself for what to expect?
Rest and recharge
"As women, when we're tired we always keep going. We never rest. However, one thing you've got to do when experiencing perimenopause or menopause is sit down and pace yourself so your body can recharge. If you do that, your hormone level centre can better cope with all this hormone imbalance. The big thing is just to embrace your 'second spring' and approach it with a positive energy."
Can supplements help?
"Yes, many women find supplements helpful for peri and menopausal symptoms, some may also require medication. Cleanmarine MenoMin can be bought over the counter and it's great because it has vitamin B-6 and B-12 which is good for nerve function, omega 3 for your heart, vitamin D and biotin. Many women experience some hair loss and biotin helps support healthy hair growth."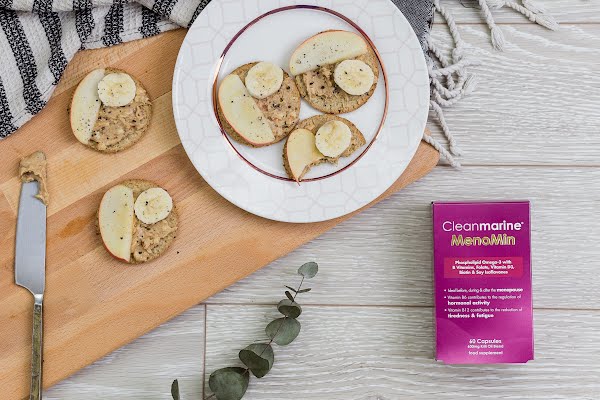 Diet and exercise
"It's very important to eat a more balanced diet, reduce sugar intake and take moderate, regular exercise. During menopause, your metabolism slows down and you've got to be more careful about what you eat. Excessive weight gain isn't good for the heart and it can put you at risk for diabetes. 
"Also, weight-bearing exercise is very important for women's bone health. It can help prevent osteopenia and osteoporosis in the future."
How do I prepare my partner and explain what I need from them during this time?
"I've had some women explain to me that their husbands don't understand what they are going through," says Dr Ryan. "So, I would regularly pick up the phone and talk to the husband directly saying, 'Your wife is very unwell and is having menopausal symptoms. She needs to rest and your support right now.'
"We need to educate our partners about hormone imbalance, letting them know that we'll get through it together and we should be fine. I've had a lot of partners come to me who thought they were doing something wrong or that their partner was no longer interested in them, and they were beyond relieved to find out that it was actually because of a hormone imbalance."
Any other advice?
"Follow the steps. First, make the everyday changes to your lifestyle with diet, exercise and rest. There are a range of treatment for those who need it, natural supplements, medication for those with peripheral nerve pain or restless legs, and HRT for those who require it. Visit your GP and discuss your symptoms and lead a healthy lifestyle because it helps you recharge and helps your body to cope with symptoms. Be armed with the knowledge to know what to expect. And then once you know what to expect, you can get the appropriate treatment."
"I really believe that empowering women and their spouses with the knowledge they need about perimenopause and menopause and about what to expect takes all the worry and anxiety away. And that's what we're trying to do."
---
Cleanmarine MenoMin is formulated specifically to give extra nutritional support for peri-menopausal and menopausal women. This unique Omega 3, phytonutrient and vitamin blend is rich in Omega-3 with Phospholipids, B Vitamins and D3, as well as Rosemary Extract, Soy Isoflavones, Folate and Biotin. With Vitamin B6 to help regulate hormonal activity, Vitamin B12 which helps contributes to normal psychological function and the normal function of the nervous system, biotin to help maintain normal mucous membranes, as well as Vitamin B2 to reduce tiredness and fatigue and Vitamin D to help maintain healthy normal bones. Find Cleanmarine MenoMin at your local Pharmacy or Health Store. Learn more at Cleanmarine.ie.