IMAGE Talks Fertility Podcast: IVF at 40 and above
Sponsored By
---
Sponsored By
In the second episode of the season, we sit down with Dr John Waterstone of Waterstone Clinic and new mum Maria to talk about IVF at 40 and above.
The journey toward starting a family is an exciting time, even if it isn't always easy. Fertility journeys can be filled with highs, lows and sometimes a bit of uncertainty: what are the best things to do? What happens if you have difficulties?
Fertility is a deeply personal and emotive topic, and so often, these fertility journeys remain unspoken – they can be straightforward or rollercoaster rides made more complicated by contradictory information on the internet. Our fertility podcast – IMAGE Talks Fertility – helps break down all of this information, opening conversations and demystifying fertility in Ireland today.
In this second season, we talk to women and men about their fertility journeys. We will hear from some fantastic people who have been through it all and take inspiration and learnings from their experiences.
We also hear from Ireland's leading experts in fertility, many of whom come from Waterstone Clinic – our partners in this podcast. 
Season 2: Episode 2: IVF at 40 and above
In episode two, we are covering IVF at 40 and above. Host Dominique McMullan, IMAGE Media's Editorial Director, sits down with Dr John Waterstone, Medical Director of Waterstone Clinic and asks the questions you need answers to, like what are the chances of success when you're over 40?
Giving practical advice, Dr Waterstone discusses success with IVF over 40. Can you can actually increase the quality of your eggs? Are IVF add-ons are a good idea? Dr Waterstone gives some invaluable advice about what people over 40 (or approaching!) should do when thinking about getting started on their journey. Dr Waterstone gives the wise advise to "Find a clinic that has your best interests at heart… don't waste valuable time".
Dominique then sits down with new mum, Maria, whose six-week-old daughter was conceived through IVF after she turned 40. Maria and Dominique chat about what it was like to start the journey at 40 and the luck needed when trying for a baby at an older age. Maria tells her all about the process, and they chat about the support you need to go through the journey, and the joy experienced when you can finally hold your baby in your arms. Giving her advice to anyone thinking of starting the journey, Maria encourages everyone to "find out what your options are, take the steps that make this come together and don't have regrets."
Let's be real here; IVF at 40 or older can be a complicated area, full of myths and misconceptions, but Dr Waterstone's message is clear: simple investigations are the place to start and from there, as Maria will encourage too, you can take it step by step. In this episode, we break it all down so you are empowered with knowledge and know your next step.
Listen Now

Discover all episodes on  Soundcloud, Spotify, Apple Podcasts, Google Podcasts & Amazon Music.
Our Host
Dominique McMullan
Dominique McMullan is passionate about storytelling, and the power of women's stories in particular. As Editorial Director of IMAGE Media, she guides the editorial vision of the company as it prospers in an ever-changing media landscape. With confidence, curiosity and passion Dominique continues to work with women across Ireland to tell the stories that matter.
Our Guest Speaker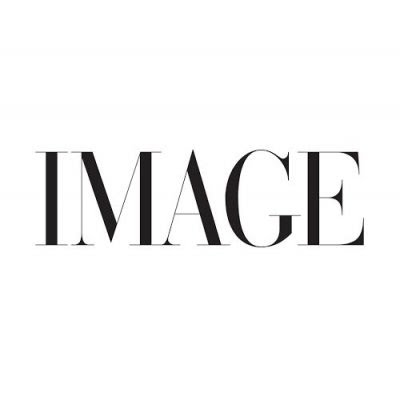 Dr John Waterstone
Dr John Waterstone leads Waterstone Clinic and has devoted his life to women's health and fertility in the pursuit of parenthood for his patients. He has been the leader of many important milestones for reproductive medicine in Ireland.
Dr Waterstone established Waterstone Clinic (formerly Cork Fertility Centre) in 2002. The Centre has since expanded nationally, with additional clinics in Dublin, Limerick and Waterford. Dr Waterstone prides himself in being at the forefront of Assisted Reproduction in Ireland. He and his team are known internationally and collaborate with top clinics in the USA, UK, Spain and Cyprus. He has led the introduction of new fertility techniques to Ireland, many of which have become standard practice.
Dr Waterstone was the first to deliver the first babies born following Pre-implantation Genetic Diagnosis (PGD) treatments; Pre-implantation Genetic Screening (PGS); and Microsurgical Testicular Sperm Extraction (MicroTESE). Dr Waterstone's clinic was the first Irish clinic to implement routine blastocyst culturing, paving the way for elective single embryo transfer, and the clinic was also the first to successfully use vitrification for embryo cryopreservation which improves the viability of frozen embryos.
Dr Waterstone's career began in both the Science Faculty (Genetics) and Medical School of Trinity College Dublin, before moving to the Rotunda Hospital, Dublin. Dr Waterstone trained in Obstetrics & Gynaecology before continuing his training and teaching hospitals in London. Dr Waterstone is a consultant obstetrician in Cork University Maternity Hospital and is involved with undergraduate and postgraduate medical education at CUMH. He is committed to leading innovation in Reproductive Medicine in Ireland.
For more on Let's Talk Fertility, check out episodes, reads and more here.