How to add more movement into your day, from physiotherapist Aoife Hannon
Sponsored By
---
Sponsored By
Whether you're working from home or sitting for long stretches, movement is more important than ever, for both our physical and mental health. Chartered physiotherapist Aoife Hannon shares the benefits of and best ways to add low-impact exercise into our daily lives.
When it comes to our physical fitness, it's easy to conjure images of high-intensity spin classes and weight lifting at the gym. But those aren't always the best ways to work out our bodies, says chartered physiotherapist Aoife Hannon.
What suits someone else, isn't necessarily the right fit for you and your health journey. The most important thing is that we are getting up and moving every day, as that alone can have a profound influence on our overall well-being.
For Aoife, her favourite form of exercise is Pilates, as it is low-impact and easy to do from home. She recently founded The Pilates Programme to share her methods with others and spread the word that movement, however you choose to implement it, can help transform the way you feel – which is especially important at a time when we're spending long periods sitting at our desks indoors.
Tell us about your mission and intention for women who come to you on their wellness journeys.
My goal is to inspire and motivate the women who come to The Pilates Programme (TPP). Pilates has transformed how I feel, physically and mentally, and I want people to experience the benefits of Pilates for themselves. I am passionate about helping people feel their best, and consistent Pilates is such a great way to achieve that.
For anyone that doesn't know what Pilates is, it's a form of low-impact exercise, typically done on a mat, that focuses on controlled movements to improve your posture, build whole-body strength and improve flexibility.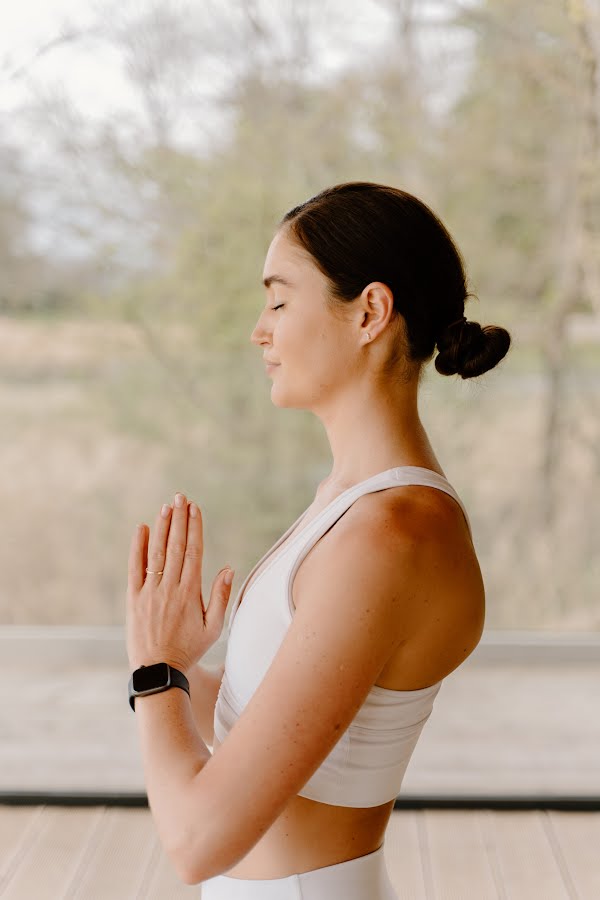 At TPP, my goal is to make physiotherapy-led Pilates accessible to everybody. I have finely tuned an online platform and app that allows you to do Pilates anywhere, anytime. I want everyone to experience the benefits of it, so I have created classes to suit everybody. Whether you are a Pilates pro looking for a challenge, a retired female looking for gentle exercise, a new mom looking for postnatal Pilates or you are an athlete looking for a sports class, there is a style on TPP to suit you.
How important is physical movement to overall health and well-being?
It's paramount to our overall health and well-being, and it's something I am incredibly passionate about. Physical movement is not just for our cardiovascular health, but it reduces your risk of non-communicable diseases like cancer, diabetes, osteoporosis and mental health-related problems. The list of benefits is simply endless.
Working as a physiotherapist opened my eyes to the fact that our lifestyles feed into so many diseases, injuries and chronic pain. Our bodies are designed for movement. It's simply not good for our health to spend long periods sitting at a desk. We need to make the effort to prioritise physical movement and break up the time we spend sitting throughout the day.
Think about exercise as a way of giving back to your body; you are nourishing it, not punishing it.
In terms of how much exercise we need, the advice from the World Health Organisation is that we should all be getting at least 150 minutes of moderate-intensity exercise each week. This could be broken up into 30 minutes of exercise five days a week. Moderate intensity looks different for everyone, but you should feel like you're exerting yourself.
Pilates is an incredible way to strengthen and align our bodies, as it improves our posture, increases flexibility and it builds strength in a gentle way. It is also low impact, so it doesn't put stress on the body. We are so much less likely to have niggly aches and pains in our bodies when we are doing exercises like Pilates regularly.
What is one important thing to remember when starting out on a fitness journey?
Remember to ease into it, as you want it to be sustainable long term. Find a form of exercise that you will enjoy and then aim to incorporate it into your routine, as little as twice a week. Over time, you can build on this and increase the frequency, working up to at least 150 minutes per week.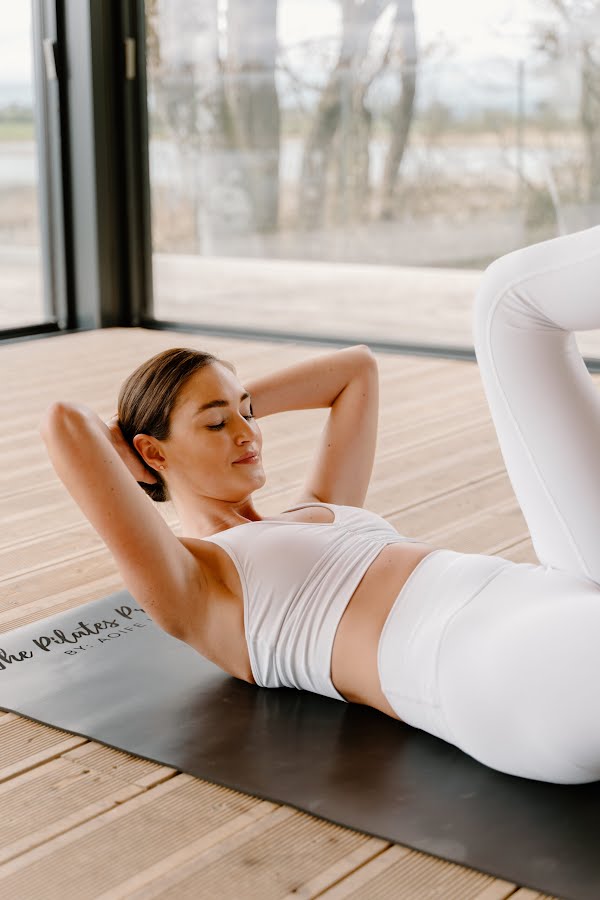 It's important to remember that you are exercising for your overall health and well-being. Think about exercise as a way of giving back to your body; you are nourishing it, not punishing it. I spent years doing high-intensity classes that I didn't particularly enjoy, but I thought that's what I should be doing. And, because I didn't enjoy that type of training, I was inconsistent. I've found that Pilates five to six times a week and a 30-minute walk each day is what I enjoy and it's sustainable for me. It's all about finding what works for you.
How can we stay consistent when looking after our bodies and minds?
The best way to stay consistent is to pick one or two things you want to focus on and make it part of your daily or weekly routine. Set goals for yourself, and make them realistic, don't take on too much too quickly.
For example, a goal could be that on Monday and Thursday morning you will do a 30-minute Pilates class at home before you start your day. If this is sustainable, and you enjoy it, it will become part of your weekly routine. Once you start to feel the benefits of regular exercise, it will become so much easier to be consistent with it. Then, you could look at doing three or more classes a week or adding something else into your routine like a daily walk.
Is there someone/ something you admire and turn to on tough days?
I think human connection and support are so important on tough days and the people you surround yourself with can be an incredible source of comfort, support and inspiration. My husband is who I turn to on tough days. We work together on TPP so he understands any work-related challenges or stress that I am dealing with. He's a really positive person and a very practical problem solver so I lean on him quite a bit.
In terms of dealing with periods of low motivation (which we all have, even health and fitness professionals), I always try and remember why I look after myself and why I exercise. I try and focus on how it will make me feel afterwards and the impact it will have on me physically and mentally. I remind myself that as little as 10 minutes of movement can have a big impact on how I feel. This usually gets me on the mat for a short class or out for a walk and I always feel both physically and mentally better afterwards.
4 supporting supplements for daily movement
From Oonagh O'Hagan, pharmacist and MD of Meagher's Pharmacy Group
1. Revive Active Joint Complex is a super supplement with 10 active ingredients that improve joint health, including marine collagen, hyaluronic acid, glucosamine and MSM. The unique formula helps support cartilage, bones, connective tissue and muscle function, making it the perfect supplement to sustain you as you exercise daily.
2. MAG 365 Magnesium Supplement is a fast-acting powder that provides a source of highly absorbable, effective magnesium in ionic form. It contains 100 per cent natural magnesium and helps restore healthy magnesium levels and balance your calcium intake, including dissolving any excess calcium in the body – ideal for supporting muscle and nerve function and energy production.
3. ORS Hydration Tablets supply your ordinary drinking water with essential electrolytes, minerals and vitamins which aid in hydration. You lose electrolytes like potassium, chloride and sodium via sweat, so these are great for post-exercise replenishment. The blackcurrant flavour has a delicious taste, while the tablets help restore proper fluid balance.
4. Solgar 7 Joint Support has an award-winning formulation that supports mobility, flexibility and range of motion in sensitive joints. It brings together seven bio-active ingredients – including UC-II (a specialised form of collagen), Boswellia (a plant that's been used in Ayurvedic medicine for centuries), and Ester-C (a fast-absorbing form of vitamin C) – that prevent occasional aches and joint stresses brought on by exercise, sport or other physical activity.
The IMAGE Wellness Project is powered by Meagher's Pharmacy in association with Gym+Coffee, Aveeno and Cleanmarine MenoMin.