'As women, we tend to put ourselves last – but it's time to reprioritise'
Sponsored By
---
Sponsored By
In the first part of our IMAGE Wellness Project, we dip our toes into everyday female health with Irish pharmacist and MD of Meagher's Pharmacy Group Oonagh O'Hagan.
A fountain of knowledge and experience, Oonagh O'Hagan has been a practising pharmacist for over 20 years. She founded Meagher's Pharmacy Group back in 2001, and her passion for helping people is still as vibrant as the day she started.
When I met Oonagh for this interview in her Churchtown location, she greeted me with the utmost welcome. She was surprisingly open, down to earth and eager to talk about the issues facing women's well-being today. "The biggest thing", she said, "is that women don't feel comfortable discussing their health issues. That's why we try to create a warm and inviting environment for our customers."
And they do – along with friendly staff and a tranquil treatment room, Meagher's Pharmacy has a designated quiet room, where customers can ask to speak to a pharmacist in a more private setting. I also noticed their impressive Derma Centre, full of leading skincare products, and a 'homegrown heroes' section to champion Irish brands.
As someone who deals with customers regularly, Oonagh is positioned to know the top issues facing women today. So, we asked her to share her knowledge, from what people most commonly struggle with to the best ways to look after our bodies daily.
Why is women's health so important to you?
I speak to women every single day in the pharmacy and on social media, and the most common thread I see is that, as women, we tend to put ourselves last, especially mothers. We're absolutely frazzled and exhausted, and it's time to reprioritise and move our well-being to the top of our list.
Also, a lot of women consume information from a variety of untrustworthy sources, whether it's social media, Dr Google or someone in our small circle. But health is very individual – what's going on in your body is very different from what's going on in someone else's body. Every woman has a very different journey.
Women don't talk about health issues enough, or feel they know what's going on without talking to a health care advisor, and so that's why I like to talk about female health, to empower women with accurate and trusted information.
What common issues do you see Irish women struggling with?
It depends on what stage of life you're going through and the factors that affect you daily. The number one thing I see is that there's a lot of stress, whether it's related to caring for children or elderly parents, or from work where women feel burnt out and exhausted.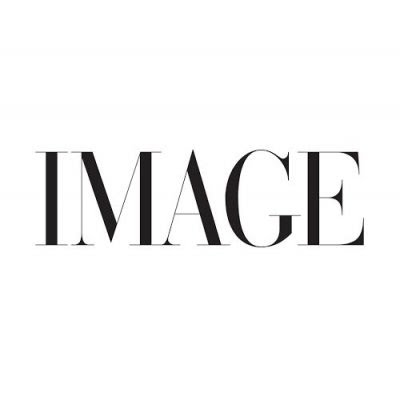 Some are going through a life stage where their hormone health is being challenged, whether they're pre-menstrual, on their fertility journey, or they're perimenopausal or menopausal. Those hormones have a massive impact on our health – not only physically, but mentally and emotionally as well. 
You can manage all of these symptoms and take something for stress, sleep, anxiety or low energy, but actually, if you're not addressing the root cause then you're always going to be putting a plaster on it. That's why we spend time with women and talk about it, because if you can address that cause then everything else falls into place.
What are the first steps we should take when looking after our bodies daily?
I always say that your health and well-being are like a jigsaw, and there are many pieces to it. There's no point in just looking at one aspect of your health, whether that be your physical health, your diet and nutrition, your sleep, managing stress, etc. Also, try not to go from zero to 100. If you can turn the dial on each aspect, even by 10% collectively, that can make a massive impact. It is about looking after your health and well-being holistically.
1. Sleep – It's important to have good sleep hygiene patterns. Not everybody needs 8 hours of sleep, so assess what you need yourself and what's the best way to fall asleep and stay asleep so you can have a restful night. 
2. Exercise – Exercise should be enjoyable, so you need to find something that suits you. Not everybody needs to go to the gym and do massive cardio. It could be walking the dogs, doing some weights, or sea swimming. It's about finding what brings you joy in movement because that is really important for your mental health as well. And it doesn't always have to be the same; at different stages of our life, we need different forms of exercise. So for me, in menopause, it's about weight-bearing exercises, so I can look after my bone health. 

4. Mindfulness – I think mindfulness ties into spirituality. Emotional well-being doesn't always get the time it deserves, but it is a huge part of your mindset on how you approach things. It helps you manage your stress, helps you fall asleep properly, and helps you digest your food by turning on your parasympathetic nervous system. 
5. Gut health – I talk a lot about gut health and how that impacts not only your digestive health but your mental health, your skin health, and your hormone health too. So you need to look after your gut health as a foundation, drink plenty of water and have good nutrition. Be conscious of processed foods and sugars (which have an inflammatory reaction in our bodies) and intake fibre from diverse sources. 
Are there any resources you'd recommend for women to learn more about their health?
Yes, we have a podcast, Meagher's Matters, where we speak to different experts about six pillars of health: fertility, perimenopause and menopause, sleep, gut health and anxiety. We chose those specific topics because that's what we get asked about the most. We've gone to the experts like BBC contributor Dr Ragjan Chatterjee and endocrinologist Dr Mary Ryan to have an educational approach.
And, of course, I recommend talking to your pharmacist. We have lots of different brands and services, so that helps us approach things more objectively. We can present a range of choices to the customer that all have the ingredient they need, so they are empowered to make their own informed decision.
What supplements are Irish women lacking, and what should they consider taking for their general well-being?
Again, there's no general answer because everything is individualized. What you need today is going to be different to what you need in six months because your life changes – what you're going through, your stress levels, your current hormonal stage etc. My advice is to find a product that you need to address the particular signs and symptoms you have at that moment and touch base with a trusted healthcare professional so that your supplement changes in correlation with life changes.
When it comes to nutrition, your best source is the food you eat, but if you choose not to eat a particular subset of food, like adopting a vegan lifestyle, then you're going to need to supplement what you're not getting from your diet. Also, if you are going through a particularly stressful time in your life, then the hormones of adrenaline and cortisol are playing out in your body, so you need something to combat those effects. 
For me, one of the biggest things is gut health. Did you know that 70% of your immune system is located in your gut, and 95% of your serotonin (your feel-good hormone) is produced there? Also, if you are eating a nutritious diet, but don't have a healthy microbiome, aka a healthy gut, then you can't break down the complex carbohydrates that you're taking in and absorb nutrients optimally. We always recommend a product called Symprove because it's clinically proven and is backed by science to get your microbiome working effectively within 12 weeks.
The IMAGE Wellness Project is powered by Meagher's Pharmacy in association with Gym+Coffee, Aveeno and Cleanmarine MenoMin.