This Irish company allows you to 'hack' your Ikea kitchen with a bespoke design
---
Architects James Crowley, Feargal Foley and Michael Mc Laughlin have teamed up to help people customise their Ikea kitchens, giving access to elevated design for less.
It seems that the best ideas often come from a place of need, and this certainly was the case when it came to creating Modoco, an Irish company that creates custom fronts and worktops for Ikea kitchens.
Architect James Crowley was working on his own home, and when it came to the kitchen, he knew he wasn't going to have much budget to work with. "Like a lot of people I bought my first house in my early 30s, and I didn't have much money left by the time I bought the house," James explains.
At the time he was working with Michael Mc Laughlin, who was interested in the emerging trend of 'hacking' Ikea products: using the bones of them as a starting point for a customised design, using digital fabrication techniques. "We said we'd give it a go," James says. "So once I did my own house, it became prototype number one."
James then set up an architectural practice with his friend Feargal Foley, Foley + Crowley Architects, and one of their first clients found themselves in a similar situation to James towards the end of the project: with limited funds for the kitchen.
They showed the clients James' kitchen, and they opted to use the techniques themselves. "So that was prototype number two," James laughs. "Once that job was done, we decided, right, this is definitely something that could work."
The company offers a wide range of fronts, drawers, panels and worktops, all designed to fit onto Ikea Metod kitchen carcasses. As each kitchen is made to order in their Limerick workshop, it's easy to create any combination that you might desire.
The trio spent time testing out their range of materials, James explains, to ensure that the quality and finish they desired was possible. It includes plywood, fibreboard, Fenix laminate, wood, linoleum, and high-pressure laminates, so the combinations are truly endless.
"Traditional kitchens are painted chipboard," James says, "and that's the finish of the doors whereas we can pretty much laminate anything onto our onto plywood. We have a standard range on the website, but people can essentially choose any colour or any laminate they can find."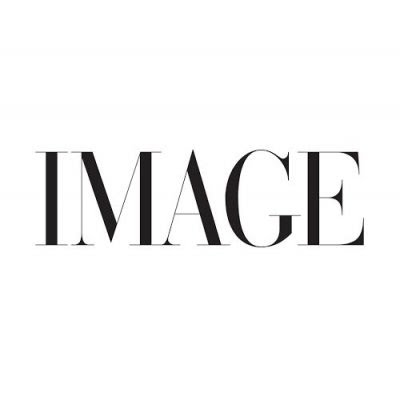 With production in Ireland, James says, it also gives them great control and flexibility. "Because everything's done here, if someone wants to try something different we can go out and do a test in the workshop."
He points out that similar companies exist in the UK, but people are often reluctant to make such a big purchase from another country, as if anything goes wrong, it can be hard to rectify. Brexit shipping costs have certainly exacerbated this issue.
Keeping the business online-only, with no physical showroom allows them to keep costs down, and also means they can serve the entire country equally. "We've people from Donegal, Kerry, all over Ireland emailing us. Whereas if we had a showroom in Dublin it just would have been people in the local area. We can reach far beyond where our workshop is and where our offices based by doing online," James explains.
Material samples can be ordered online, and the company are also trying to get as many examples of finished kitchens on their website as possible to give people ideas. The lack of a showroom isn't an issue for the generation that's buying their kitchens, James says.
"Kitchen businesses in Ireland are pretty traditional in the sense that they have a showroom and the workshop out the back. Now everything is moving online: my generation and certainly the ones following on are a lot more comfortable with buying products online."
Although their products cost more than their Ikea counterparts, they're still vastly cheaper than other options, particularly for those who are looking for a modern, Scandi-inspired look and such a large choice of materials and finishes.
"Ikea kitchens are incredible value," James says, "but the problem is that everyone's kitchen looks the same. This is a way to modify them in order to make it your own. Kitchens have become such a statement in people's houses now, they've moved from being a functional room to now being a main focus of a home." 
The company may just be getting started, but they already have ideas of how they'd like to expand their range. James built a bar into one of the units into his own kitchen, and the plan is to offer more custom options like this. 
"We'd like to start making a lot more of our own components and maybe offer some of our own carcasses," he says. "But a big part is we want to offer components that shift it even further from an Ikea kitchen. Pieces like wine racks, doggy beds, bookshelves, and other open storage."
We can't wait to see the kitchens that customers create with all these options.