Release radar: The new pop culture podcasts and documentaries we're loving right now
---
'Love Island' may have returned but at only one hour long, it's hardly enough to constitute a full night's entertainment so we'll be subsidising it with one of these new pop culture podcasts and documentaries. 
From Britney Spears to Belle Gibson, the influencer that lied about having terminal brain cancer to Michaella McCollum and the Peru Two – these new pop culture podcasts and documentaries delve into the murky world that some people would prefer to keep hidden.
Pieces of Britney 
Fans of The High Low will be well familiar with Pandora Sykes (or Panda as her cohost and long-time pal Dolly Alderton fondly refers to her). Now heading up a brand-new podcast series, the English journalist/broadcaster has turned her attention to Britney Spears for her latest project. 
Titled Pieces of Britney, the eight-part series delves into the "incredible life" of the international superstar. Examining what her story tells us about sex, politics, the entertainment industry, and how we treat women in the public eye, Pandora has done plenty of research – admitting that she's interviewed dozens of talking heads, from lawyers to psychologists to fellow journalists, FreeBritney advocates and veterans of the music industry (some of whom even knew her personally). 
Coinciding with the news that Britney's request to remove her father from her conservatorship was denied, public interest in the singer's life is at an all-time high so the podcast is sure to help satiate our thirst for info on the topic. 
Available to stream as a boxset on BCC Sounds and all other podcast platforms from today. 
Bad Influencer: The Great Insta Con
At one time considered to be stuffy and inherently boring by nature, documentaries have been having a moment over the past few years with viewers finding a renewed love for the genre thanks to the likes of Making a Murderer, Tiger King, and The Last Dance. Giving us all a more in-depth account of real-life events, they're both informative and entertaining with BBC's newest commission promising to be no different. 
Brilliant documentary. Scary how 'successful' Belle Gibson was allowed to become!

— Gareth Willmer (@GWillmer_PwC) June 30, 2021
All about Belle Gibson, the influencer who famously lied about having inoperable brain cancer, the documentary tells the tale of how the Melbourne wellness guru duped followers into thinking she had cured herself through healthy eating. Launching her own app and subsequent cookbook, the brand was backed by both Penguin and Apple, and on the surface, she looked to be "the ultimate goal" as one former fan described her. Cut to 2015 and the seedy underbelly of her online empire was revealed with an Australian publication exposing that she had not only made false claims about donating part of her book sale proceeds to charity but had completely lied about her age, backstory, and about being sick too. 
It may sound ridiculously unbelievable now, but back then, she put on quite the convincing show. You can watch Bad Influencer: The Great Insta Con and learn more about the rise and fall of Belle Gibson over on the BBC iPlayer now. 
High: Confessions of an Ibiza Drug Mule
A new five-part series airing on BBC this Sunday, High: Confessions of an Ibiza Drug Mule charts the rise and fall of Michaella McCollum and her friend Melissa Reid. Infamously referred to as "the Peru two", the duo made headlines back in 2013 after they were sentenced to six years and eight months in a South American prison for getting involved in a drugs cartel mule in Ibiza. 
Attempting to smuggle €1.75 million worth of drugs out of Peru, McCollum – who is originally from Dungannon in Northern Ireland – was arrested at Lima airport with 11 kilos of cocaine concealed in her luggage. Quickly becoming a household name across the country (albeit not for the right reasons), the new documentary aims to tell her side of the story. A brief synopsis for the series reads, "Aged 19 and bored of where she grew up, Michaella craved sun and adventure. But her dream turned into a nightmare as she fell into an illicit world of drugs and excess."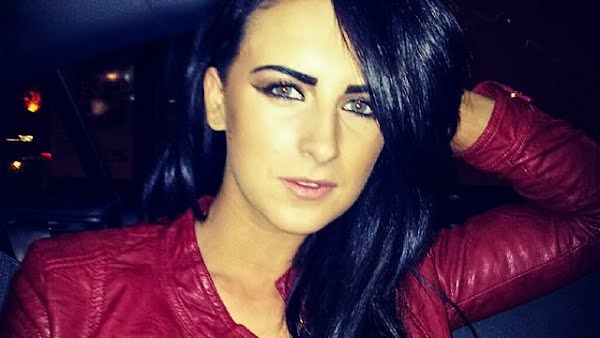 Now 28-years-old and a mum of two, McCollum recounts how she was recruited to become a drug mule whilst on holidays, admitting, "This is the story of how I got myself into this mess – and how I managed to get myself out of it." Ms Reid chose not to be involved in the documentary. 
Feature image via @pandorasykes