From chic boutiques to funky installations, Katie Smyth and Terri Chandler of Worm are experts at telling stories with flowers.
When stylist Katie Smyth from Dublin and actress Terri Chandler from Co Cork met on an advertising shoot for the Irish Lottery in London, they instantly bonded over their love of all things creative, books and flowers.
The pair of free spirits started meeting up for long and languorous Sunday lunches in the pub and would chat happily for hours, but the subjects they kept returning to were books and flowers, particularly native Irish wild blooms and grasses. And slowly a germ of an idea began to blossom.
"We discovered that we both liked to give flowers and books as gifts to people and thought it might make an interesting business idea," Katie recalls. "It was good timing because we're both naturally creative and we were feeling jaded working very hard for other people. We wanted to build something of our own and to be in control of our own lives."
The initial idea was to deliver a bunch of flowers along with a book by one of their favourite authors – such as Deborah Levy or Olivia Laing – but it soon began to develop into something more ambitious. Today, they describe their business, Worm, as a studio-based company that "tells stories with flowers".
The transformation from a delivery service into an artistic flower studio that, for example, creates floral installations and unique wedding set-ups, began after a chance meeting with Clare Lattin, owner of the popular Rawduck restaurant in Hackney, east London. She loved their concept and offered them their first event in the restaurant.
It was a great success and they realised their idea had legs. "Clare offered us invaluable advice and became an unofficial mentor," says Katie. "We would pass ideas by her. It was really useful. I don't know how we would have done it without that." 
Fast-forward five years and Worm is now a popular creative floral design studio based in a church hall in Stamford Hill, north east London. Their designs have adorned some of the city's chicest stores, they have created a permanent installation for the Hilton Canopy in Aldgate, have published a successful book called Wreaths with Quadrille and, more recently, curated the blooms for Clodagh McKenna's fairytale wedding to Harry Herbert at Highclere, better known as the location for Downton Abbey.
"Clodagh is a good friend and she really trusted our style," says Terri. "We spent a few days on the estate gathering materials but then, at the last minute, thought, 'let's just try something different' – we love to be spontaneous – and it worked out so well."
Worm's unique style was born out of their love of wild landscapes, rocks and grasses and windswept, haphazard scenes. "We love the imperfect such as wild weeds growing out of rocks and cracks in the pavement; we're drawn to textures," says Katie, whose favourites flowers are alliums and dandelions. "We are much better when we have some free rein to make a design organic. Rules make the whole process much less enjoyable."
Perhaps surprisingly, the pair has managed to create the successful studio with little formal training. Instead, they did a cheap and cheerful local course in flower arranging – working part-time as waitresses to help fund the fledgling business. "All the courses were so expensive and we were broke so we attended a short course that was old fashioned but offered a good foundation," says Katie. "It probably worked in our favour, because we already had an idea of the style we wanted from the start.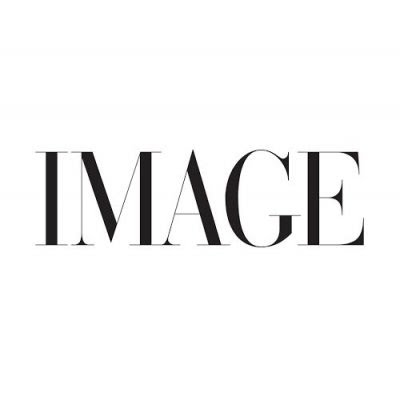 The duo doesn't want to be defined by an exact style and never create a specific sketch for a project. They prefer to be inspired by a colour or the season and find it hard to work with anyone who wants a replica of something they've spotted on Instagram or Pinterest.
"It's difficult when people don't see what we do as an art form, but we have got better at saying to a client who wants [a different style] that they should contact somebody else," Terri says. "It's about becoming more confident in our way of working and being prepared to say, 'no thank you, we don't do that'."
Like many creative businesses, lockdown was a serious challenge. In round one they closed down the studio and handed it over to a food bank. "It was really scary," admits Katie. Terri also became a mum, to Minnie, now a year-and-a-half old. As a parent, their working hours, which start at 3.30am in the flower market and can end at midnight packing up after an event, are not practical. "I'm moving towards a more admin role so I can spend more time with Minnie," Terri says. "I'll be designing more but not physically pulling the flowers together."
The second lockdown, however, offered them valuable time and space to explore different ideas.
"We learned that we need to have a bit of a balance and explore more personal projects," says Katie. "You can lose sight of what you are trying to do and why you love doing it. If we were stagnant and wanted to stay the same that would be a problem. We set out to make things and don't want to just be a boss of other people or to churn out 20 weddings a week."
The creation of Worm has been a fascinating journey which, they realise, is based on a strong partnership and the fact they have very similar backgrounds and views on the world. "We both grew up in working-class homes and didn't have big, posh gardens," says Terri.
"Looking back, we were similar kids. We were both creative but also a little weird! We made perfume out of rose petals, we loved dressing altars and think we were always going to be creative in some way. Flowers and trees were revered in our families. There are so many stories behind flowers and fauna, and that's such an Irish thing."    
Photography Kristen Perers
Words Amanda Cochrane
This article originally appeared in the Autumn/Winter 2021 issue of IMAGE Interiors Magazine. Have you thought about becoming a subscriber? Find out more, and sign up here.